Gameday Graphic for Game on 9/12/2010


The Redskins kick off their 2010 regular season schedule on Sunday, Sept. 12 with a nationally televised game against the Dallas Cowboys at FedExField. Kickoff is 8:20 a.m. ET.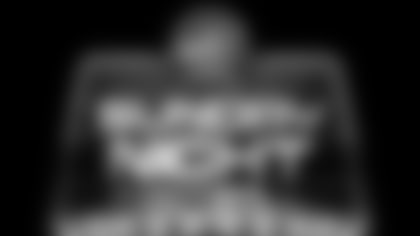 The Redskins-Cowboys game is presented by the Virginia Lottery: Helping Virginia's Public Schools.
FedExField is a natural grass surface. The stadium seats 91,704.
In Week 1 regular season games, the Redskins have posted a 37-37-4 all-time record.
How important is Week 1? Since 1978, teams that are victorious on the NFL's opening weekend are more than twice as likely to reach the playoffs than losers of their opening game.
The Redskins finished preseason with a 2-2 record.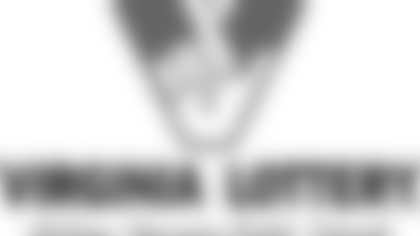 They beat the Buffalo Bills 42-17 on Aug. 13 and the New York Jets 16-11 on Aug. 27. They lost to the Baltimore Ravens 23-3 on Aug. 21 and the Arizona Cardinals 20-10 on Sept. 2.
The Cowboys were 3-2 in preseason.
They opened with a 16-7 win over the Cincinnati Bengals in the Hall of Fame Game on Aug. 8. They also defeated the San Diego Chargers 16-14 on Aug. 21 and Miami Dolphins 27-25 on Sept. 2. They lost to the Oakland Raiders 17-9 on Aug. 12 and the Houston Texans 23-7 on Aug. 28.
The game will be televised on NBC-4. Al Michaels handles the play-by-play with Cris Collinsworth providing color commentary. Andrea Kremer reports from the sidelines.
On radio, the game will be broadcast locally on ESPN 980 and the Redskins Radio Network. Larry Michael calls the play-by-play with former Redskins and Hall of Famers Sonny Jurgensen and Sam Huff adding color commentary. Former Redskin Rick 'Doc' Walker reports from the sidelines.
The game is also broadcast on Westwood One Radio. Dave Sims handles the play-by-play with color commentary by James Lofton and sideline reporting from Hub Arkush.
---
PROJECTED STARTING LINEUPS
OFFENSE
Pos.
Redskins
Cowboys
WR
89 Santana Moss
11 Roy Williams
LT
72 Trent Williams
68 Doug Free
LG
66 Derrick Dockery
63 Kyle Kosier
C
61 Casey Rabach
65 Andre Gurode
RG
75 Artis Hicks
70 Leonard Davis
RT
69 Jammal Brown
75 Marc Colombo
TE
47 Chris Cooley
82 Jason Witten
WR
84 Joey Galloway
19 Miles Austin
QB
5 Donovan McNabb
9 Tony Romo
FB
45 Mike Sellers
34 Deon Anderson
RB
26 Clinton Portis
24 Marion Barber
DEFENSE
Pos.
Redskins
Cowboys
DE
94 Adam Carriker
96 Marcus Spears
NT
96 Ma'ake Kemoeatu
90 Jay Ratliff
DE
64 Kedric Golston
99 Igor Olshansky
OLB
99 Andre Carter
93 Anthony Spencer
ILB
59 London Fletcher
56 Bradie James
ILB
52 Rocky McIntosh
51 Keith Brooking
OLB
98 Brian Orakpo
94 DeMarcus Ware
LCB
23 DeAngelo Hall
41 Terrence Newman
RCB
22 Carlos Rogers
21 Mike Jenkins
SS
30 LaRon Landry
43 Gerald Sensabaugh
FS
37 Reed Doughty
20 Alan Ball
SPECIAL TEAMS
Pos.
Redskins
Cowboys
P
6 Josh Bidwell
1 Mat McBriar
K
4 Graham Gano
18 David Buehler
H
6 Josh Bidwell
1 Mat McBriar
LS
57 Nick Sundberg
91 L.P. Ladouceur
KOR
11 Devin Thomas
28 Felix Jones
PR
31 Phillip Buchanon
88 Dez Bryant
---
Sunday's Redskins-Cowboys matchup marks the 101st time the two clubs have played since their storied rivalry began in 1960.
The two teams have played at least twice a year each regular season since 1961, with the exception of the strike-shortened 1982 season.
Dallas leads the all-time series 59-39-2, with victories in 19 of the last 25 games.
Last year, the Redskins were swept by the Cowboys in the season series. They lost to the Cowboys 7-6 at Cowboys Stadium in Week 11 and lost 17-0 at FedExField in Week 16.
Prior to last season, the Redskins and Cowboys had split their season series the three previous seasons. The Redskins swept the Cowboys in 2005.
The first time the two clubs met was in 1960. The Cowboys were just three weeks old as a franchise and had just lost their first game. Dallas headed to Washington for its first-ever road contest and lost 26-14 in front of 21,142 fans.
The Redskins and Cowboys have clashed twice in the postseason, with Washington winning both meetings: 26-3 in the 1972 NFC Championship Game and 31-17 in the 1982 NFC Championship Game.
---
REDSKINS 2009 RANKINGS
Offense
Rank
Yards/Game
Total Offense
22
312.5
Rushing Offense
27
94.4
Passing Offense
16
218.1
Defense
Rank
Yards/Game
Total Defense
10
319.7
Rushing Defense
16
112.4
Passing Defense
8
207.2
 </tbody>

COWBOYS 2009 RANKINGS
Offense
Rank
Yards/Game
Total Offense
2
399.4
Rushing Offense
7
131.4
Passing Offense
6
268.0
Defense
Rank
Yards/Game
Total Defense
9
---
FAMILIAR FACES ON THE COWBOYS
Linebacker Steve Octavien spent a week on the Redskins' practice squad in 2008.
Combine scout Kevin Simon was a 2006 seventh-round draft pick by the Redskins but he was cut in preseason.
Midwest area scout Bill DeKraker was in the Redskins' scouting department from 1995-97.
---
REDSKINS-COWBOYS NEWS & NOTES
-- A New And Improved FedExField
The Redskins have announced new improvements to FedExField for the 2010 season.
Among the improvements to the facility include the installation of new HD video boards, a complete replacement of the stadium's video control room, a new text message traffic alert system, installation of the locker of the late Sean Taylor for viewing on the club level, and club level party decks.
"Everything we are doing is focused on continuing to improve the gameday experience for fans at FedExField," Redskins chief 0perating officer David P. Donovan said. "We believe fans will really feel the impact of these improvements."
The HD video boards are accompanied by eight new digital ribbon boards to provide fans with out-of-town scores, statistics and more, all monitored and operated from a state-of-the-art control room located on the Owner's Club Level.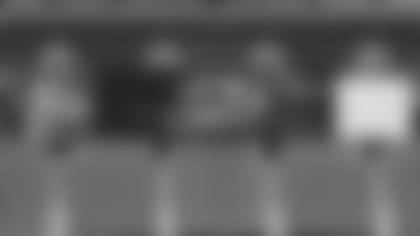 The improvements will allow for simultaneous multi-angle game highlights and replays, game graphics and other high definition content.
"When the stadium was first built, high definition didn't exist at the time in this capacity," Redskins owner Daniel M. Snyder said. "So we said, 'Hey, this is a real opportunity,' so we upgraded it...It's important that we keep up with the quality of entertainment. This is really state of the art."
-- Traffic Alerts Via Text Messaging
For the 2010 season, the Redskins are providing traffic alerts via text message, giving fans access to regular updates on the best routes to use to get to FedExField on gameday.
The service provides information on gameday bottlenecks to avoid up until kickoff, as well as announcements on any post-game traffic issues that arise to help fans get to and from the stadium for every home game.
Redskins staff monitor traffic on the Beltway, Landover Road, Arena Drive and Central Avenue to provide up-to-the-minute updates. Fans can opt-in to these alerts by completing the signup form at www.redskins.com/trafficalerts.
The Redskins also have updated route guidance to the stadium to give fans alternatives to Beltway exits 15, 16 and 17, including turn-by-turn guidance so fans from Washington, D.C. and Northern Virginia can enter the stadium grounds from the west on either Landover Road or Central Avenue. This information and more can be found online at www.redskins.com/parking.
-- Highlights of the Rivalry
The Redskins-Cowboys rivalry is always a highlight of the NFL regular season. Heading into Sunday night's game, here's a breakdown of the series (courtesy of the Cowboys public relations staff):
-- 50 games have been decided by 10 points or more
-- 34 games have been decided by two or more touchdowns
-- 19 games have been decided by three or more touchdowns
-- 40 games have been decided by less than a touchdown
-- There have been two ties, a 28-28 game in 1961 and a 35-35 game in 1962
-- Dallas had a 10-game winning streak from 1997-2002
-- Biggest Redskins win was by 28 points in 2005
-- Biggest Redskins loss was by 35 points in 1993
-- The two clubs have played 14 Monday Night games, six Thanksgiving games, five Sunday night games and a Saturday game
-- The two clubs have played eight season openers and eight season finales
-- How the Redskins' 53-Man Roster Was Built
The Redskins have 16 players on the roster that the team drafted, including 2010 first-round pick Trent Williams and 2009 supplemental draft pick Jeremy Jarmon.
Mike Sellers is the longest-tenured Redskins. He had a stint with the Redskins in 1998-2000 and rejoined the team in 2004.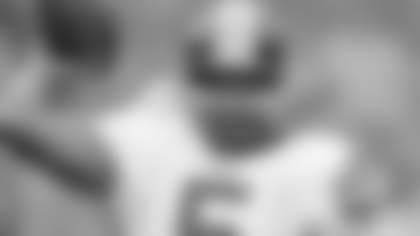 Washington has used unrestricted free agency to acquire 26 players, including Casey Rabach in 2005, Andre Carter in 2006, London Fletcher in 2007, DeAngelo Hall in 2008, Albert Haynesworth in 2009 and Ma'ake Kemoeatu in 2010.
Nine Redskins players were acquired as undrafted rookie free agents. This group includes offensive linemen Stephon Heyer and cornerback Byron Westbrook, all local products.
The team has acquired six players via trade: Clinton Portis, Santana Moss, Donovan McNabb, Adam Carriker, Jammal Brown and John Beck.
-- Redskins Offensive Preseason Leaders
Among quarterbacks with 20 or more throws, Rex Grossman led the Redskins with 33-of-55 pass completions for 446 yards, two touchdowns and one interception.
Ryan Torain led the Redskins' running backs with 94 yards on 28 carries. Rookie Keiland Williams was next with 67 yards and two touchdown runs on 19 carries.
Rookie Terrence Austin posted 10 catches for 146 yards and two touchdowns to lead the Redskins' receivers.
Devin Thomas posted six kick returns for a 24.3 average and Brandon Banks had seven punt returns for a 15.4-yard average. Banks' average was boosted by his 77-yard punt return for a touchdown vs. Buffalo on Aug. 13.
-- Redskins Defensive Preseason Leaders
Robert Henson led the Redskins' defense with 15 tackles in four preseason games. He was followed by Chris Horton, LaRon Landry and Perry Riley, who each logged 12 tackles.
Darrion Scott and Henson each posted two sacks in four preseason games to lead the defense.
DeAngelo Hall had two interceptions and a forced fumble in three preseason games. Lendy Holmes and Justin Tryon also posted interceptions.
On special teams, Henson led kick coverage units with five tackles. He was followed by Darrel Young with four tackles and Anthony Armstrong, Chris Wilson and Curtis Gatewood with three tackles.
-- From Texas to the Redskins
The Redskins have six players who who hail from the state of Texas.
Mike Williams (who is on injured reserve) grew up in Dallas, while Derrick Dockery, Robert Henson, Trent Williams and Malcolm Kelly grew up in the suburbs of Dallas.
Brian Orakpo hails from Houston.
Orakpo recently said the rivalry between Dallas and Houston has been intense over the years.
"Houston and Dallas, we don't like each other, man," Orakpo said. "We hate each other. We are always trying to see who's the better big city down there."
-- Septembers to Remember
In the last decade, the Redskins have posted a 16-18 record in the month of September.
That mark does not crack the top 15 opening-month records among NFL teams.
New Redskins head coach Mike Shanahan, however, was a remarkable 21-10 in September games as head coach of the Denver Broncos from 2000-08. (Shanahan did not coach in 2009.)
The Indianapolis Colts were a league-best 26-6 in Septembers from 2000-09.
The New York Giants led the NFC with a 22-11 mark in September games during that same span.
-- Redskins In Season Openers
The Redskins are 37-37-4 all-time in regular season openers. In terms of winning percentage, the record is 19th best in NFL history and 10th best in the NFC.
The Redskins have lost their last two openers, both road contests against the New York Giants.
How important is Week 1? Last year, 10 of the 12 playoff teams were victorious on kickoff weekend.
As head coach, Mike Shanahan is 12-4 all-time in regular season openers, all with the Denver Broncos. His 12 wins are the most among active coaches.
-- Redskins' Strenth of Schedule
The Redskins have the NFL's eighth toughest schedule in 2010, according to the NFL.
The Redskins' opponents this season produced a 134-122 record last year, a .523 winning percentage.
The Houston Texans (.547), Tennessee Titans (.547), Dallas Cowboys (.543), Cincinnati Bengals (.539), Jacksonville Jaguars (.535), New England Patriots (.531) and New York Giants (.527) have tougher schedules.
The Redskins play 11 games against teams who finished .500 or better last year. They play seven games against 2009 playoff opponents.
Clinton Portis and Larry Johnson, who each have two Pro Bowl selections to their credit, the Redskins have two of the top 12 active rushing leaders in the NFL.
Portis has 9,696 career rushing yards to rank third and Johnson has 6,219 career rushing yards to rank seventh.
LaDainian Tomlinson of the New York Jets leads with 12,490 career rushing yards.
Portis and Johnson have combined for 15,915 rushing yards and 128 touchdowns in their careers.
London Fletcher enters the 2010 campaign with 151 consecutive starts, a figure which ranks fourth among active players. (Brett Favre at 285, Peyton Manning at 192 and Ronde Barber at 167.)
Fletcher has not missed a game since entering the league as an undrafted rookie free agent with the St. Louis Rams in 1998.
His 192 consective games streak is tied for second among active players behind Minnesota's Brett Favre.
Since joining the Redskins in 2007, Fletcher has led the team in tackles each of his three seasons with the club. He earned his first Pro Bowl selection following the 2009 season.
Chris Cooley could emerge as the greatest Redskins tight end in franchise history this year.
For his 6-year career, Cooley has 343 receptions for 3,789 yards and 30 touchdowns.
Among tight ends, he is ranked second all-time in all three categories in franchise history behind Jerry Smith, whose 13-year career is twice that of Cooley.
Cooley already holds the Redskins record for most receptions by a tight end in a single season with 83 in 2008.
Against Dallas, Moss has had some of the best games of his 8-year NFL career. In two games in 2009, Moss caught 13 passes for 130 yards.
Overall, Moss has caught 59 passes for 906 yards--a 15.3 yards-per-catch clip--and four touchdowns in 10 career games against the Cowboys.
Of course, Moss's best game versus Dallas came in 2005 when he caught two fourth-quarter touchdowns, including a 70-yarder from Mark Brunell, to help the Redskins come back and beat the Cowboys 14-13 at Texas Stadium.
The Redskins stay at FedExField where they host the Houston Texans on Sunday, Sept. 19. Kickoff is 4:15 p.m. ET.
The Texans' lone visit to FedExField came in 2002, their inaugural season. The Redskins won 26-10.
The last matchup between the two clubs was 2006 at Reliant Stadium,with Clinton Portis rushing for 85 yards and two touchdowns and catching two passes for 78 yards in a 31-16 victory.