Gameday Graphic for Game on 9/13/2009


The Redskins kick off the 2009 regular season on Sunday, Sept. 13, when they travel to North Jersey to take on the New York Giants at the Meadowlands. Kickoff is 4:15 p.m. ET.
Giants Stadium has a FieldTurf surface. The facility, which also houses the New York Jets, seats 80,242.
The Giants are set to move into a new stadium in 2010, so Sunday's game is the last time the Redskins will play a regular season contest at the stadium.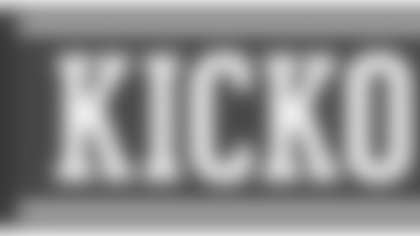 Giants Stadium has long been a house of horrors for Washington. The Redskins are 12-21 all-time playing the Giants at the Meadowlands and have lost four of the last five games there.
Sunday's game is the 10th time the Redskins and Giants have played in Week 1 of the regular season. The Giants hold a 6-3 edge in these games and have won the last five. The last time the two clubs played in Week 1 was last year, on Sept. 4, 2008, when the Giants won 16-7 at the Meadowlands.
In Week 1 regular season games, the Redskins have posted a 37-36-4 all-time record. The Giants are 47-32-5 all-time on the NFL's opening weekend.
How important is Week 1? Since 1978, teams that are victorious on the NFL's opening weekend are more than twice as likely to reach the playoffs than losers of their opening game.
In 2009 preseason, Washington produced a 1-3 record. The Redskins lost their preseason finale 24-17 to the Jacksonville Jaguars.
The Giants were also 1-3 in preseason. They are coming off a 38-27 preseason defeat to the New England Patriots.
The Redskins-Giants game will be televised on FOX. Joe Buck calls the play-by-play with Troy Aikman providing the color commentary. Pam Oliver serves as the sideline reporter.
On radio, the game will be broadcast locally on the Redskins Radio Network. Larry Michael calls the play-by-play with former Redskins and Hall of Famers Sonny Jurgensen and Sam Huff adding color commentary. Former Redskin Rick 'Doc' Walker reports from the sidelines.
---
PROJECTED STARTING LINEUPS
OFFENSE
Pos.
Redskins
Giants
WR
89 Santana Moss
87 Dominik Hixon
LT
60 Chris Samuels
66 David Diehl
LG
66 Derrick Dockery
69 Rich Seubert
C
61 Casey Rabach
60 Shaun O'Hara
RG
77 Randy Thomas
76 Chris Snee
RT
74 Stephon Heyer
67 Kareem McKenzie
TE
47 Chris Cooley
89 Kevin Boss
WR
82 Antwaan Randle El
12 Steve Smith
QB
17 Jason Campbell
10 Eli Manning
FB
45 Mike Sellers
39 Madison Hedgecock
RB
26 Clinton Portis
27 Brandon Jacobs
DEFENSE
Pos.
Redskins
Giants
DE
99 Andre Carter
91 Justin Tuck
DT
92 A. Haynesworth
96 Barry Cofield
DT
96 Cornelius Griffin
98 Fred Robbins
DE
93 Phillip Daniels
72 Osi Umenyiora
LB/DE
98 Brian Orakpo
55 Danny Clark
MLB
59 London Fletcher
58 Antonio Pierce
WLB
52 Rocky McIntosh
57 Chase Blackburn
LCB
23 DeAngelo Hall
23 Corey Webster
RCB
22 Carlos Rogers
31 Aaron Ross
SS
48 Chris Horton
21 Kenny Phillips
FS
30 LaRon Landry
20 Michael Johnson
SPECIAL TEAMS
Pos.
Redskins
Giants
P
3 Hunter Smith
18 Jeff Feagles
K
6 Shaun Suisham
9 Lawrence Tynes
H
3 Hunter Smith
18 Jeff Feagles
LS
67 Ethan Albright
51 Zak DeOssie
KOR
31 Rock Cartwright
87 Dominik Hixon
PR
82 Antwaan Randle El
83 Sinorice Moss
---
The Redskins and New York Giants have played each other every year since 1932, with the Giants leading the series 88-62-4. The two teams have played each other more than any other team in each club's history.
In Washington, the Giants have a 40-37-2 edge in the series.
The Redskins and Giants have split the season series four times in the last six years.
Last year, the Giants swept the Redskins in both games, en route to winning the NFC East crown. They defeated the Redskins 16-7 at Giants Stadium in the NFL regular season opener on Sept. 4., and then won 23-7 on Nov. 30 at FedExField.
The Redskins' first-ever game in Washington, D.C., was against the Giants. On Sept. 16, 1937, the Redskins defeated the Giants 13-3 in front of 19,941 fans at D.C. Stadium.
The Redskins and Giants have played twice in the postseason, once in 1943 with the Redskins winning 28-0 to advance to the NFL Championship game. In 1986, the Giants defeated Joe Gibbs's Redskins 17-0 in the NFC Championship game at Giants Stadium.
---
REDSKINS 2008 RANKINGS
Offense
Rank
Yards/Game
Total Offense
19
320.0
Rushing Offense
8
130.9
Passing Offense
23
189.1
Defense
Rank
Yards/Game
Total Defense
4
288.8
Rushing Defense
8
95.4
Passing Defense
7
193.4
 </tbody>

GIANTS 2008 RANKINGS
Offense
Rank
Yards/Game
Total Offense
7
355.9
Rushing Offense
1
157.4
Passing Offense
18
198.6
Defense
Rank
Yards/Game
Total Defense
5
292.0
Rushing Defense
9
95.8
Passing Defense
8
196.2
---
FAMILIAR FACES ON THE GIANTS
Offensive line coach Pat Flahertywas a Redskins tight ends coach in 2000.
Tight ends coach Michael Pope was a Redskins tight ends coach from 1997-99.
Linebacker Antonio Pierce played for the Redskins from 2001-04. He was a backup his first three years, and then emerged as a starter at middle linebacker in 2004. He left the Redskins in 2005 as a free agent.
Player development consultant Jessie Armstead was a linebacker with the Redskins from 2003-04.
---
REDSKINS-GIANTS NEWS & NOTES
-- How the Redskins' Roster Was Built
The Redskins have 24 players on the roster that the team drafted, including 2009 first-round pick Brian Orakpo and 2009 supplemental draft pick Jeremy Jarmon. Draft picks account for 45.2 percent of the Redskins roster.
Chris Samuels is the longest-tenured Redskins. He has played for the franchise since 2000.
Washington has used free agency to acquire 23 players, including Mike Sellers in 2004, Casey Rabach in 2005, Andre Carter and Antwaan Randle El in 2006, London Fletcher in 2007, DeAngelo Hall in 2008 and Albert Haynesworth and Hunter Smith in 2009. Free agents account for 43.3 percent of the roster.
Three Redskins players were acquired as undrafted rookie free agents. This group includes starting right tackle Stephon Heyer.
The team has acquired two players via trade. Clinton Portis was acquired in a 2004 trade with the Denver Broncos and Santana Moss joined the Redskins as part of a 2005 trade with the New York Jets.
The Redskins have claimed just one player on their roster off waivers: Marcus Mason.
-- Redskins Preseason Offensive Leaders
In four preseason games, Jason Campbell completed 21-of-41 passes for 290 yards. He did not throw a touchdown or an interception and he was not sacked. His QB rating was 74.2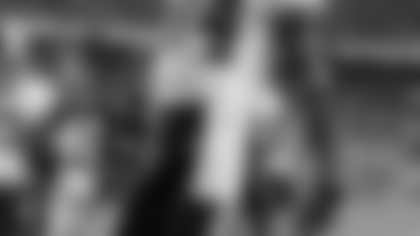 Chase Daniel led quarterbacks in touchdown passes with three and QB rating with 115.1. He played in two preseason games, completing 14-of-24 passes for 143 yards.
Marcus Mason led the Redskins' ground game with 88 yards on 28 carries, including a 1-yard TD run. Mason also had five catches for 41 yard.
Rookie Marko Mitchell led all receivers with 11 catches for 113 yards and three touchdowns. Malcolm Kelly and Devin Thomas were second with seven catches apiece.
Santana Moss had five catches for 56 yards--with all five of his catches coming in the Aug. 28 preseason game vs. New England.
As a team this preseason, the Redskins' offense was ranked 25th in the league with an average of 284.5 total yards per game. They averaged 99.0 rushing yards per game and 185.5 passing yards per game in preseason.
-- Redskins Preseason Defensive Leaders
Rookie Lendy Holmes leads the Redskins with 19 tackles in preseason. He was followed by Brian Orakpo with 15, H.B. Blades with 14 and Reed Doughty and Justin Tryon with 13.
Rookie Antonio Dixon led the defense with four tackles for a loss. All four tackles came in the Redskins' preseason opener against Baltimore.
Andre Carter, Alex Buzbee, Chris Wilson, Doughty, Kedric Golston and rookie J.D. Skolnitsky were tied for the team lead in sacks with one apiece.
LaRon Landry, Tryon and rookie Kevin Barnes each had one interception.
As a team, the Redskins' defense is ranked 24th in the league yielding an average of 339.5 total yards per game. The unit has allowed 97.3 rushing yards per game and 242.3 passing yards per game.
Danny Smith has guided the Redskins' special teams unit since 2004. Kickoff coverage and kick returns have been a strong suit for the Redskins in that span.
From 2004-08, the Redskins have given up only 20.5 yards per kickoff return, the second-best mark in the league during that span. The unit has been nearly as successful on kickoff returns, ranking seventh in the league in that span with a 23.2-yard average.
Last year, Washington's kickoff unit was again among the league's top groups.
The Redskins allowed opponents an average starting field position of the 25.7-yard line, the sixth-best mark in the league. The Redskins' kickoff return unit also ranked sixth in the league with an average starting field position of the 29.0-yard line.
The Redskins have elected captains for the offense, defense and special teams.
For the offense, it's Jason Campbell and Chris Samuels.
For the defense, it's Cornelius Griffin and London Fletcher.
For special teams, it's Rock Cartwright and Mike Sellers.
Sellers is the newcomer of the captains. The other five were voted team captains in 2008 as well.
Since 2000, the Redskins' defense has finished in the top 10 in yardage allowed seven times.
Last year, in Greg Blache's first season leading the defense, the Redskins were ranked fourth overall in the NFL. They were ranked eighth against the run and seventh against the pass.
The Redskins also finished fourth in 2000, 10th in 2001, fifth in 2002, third in 2004, ninth in 2005 and eighth in 2007.
Since 2004, when Blache joined the Redskins as defensive line coach, the Redskins have the NFL's fourth-ranked defense.
Redskins wide receiver Santana Moss is the older brother of Giants third-year wide receiver Sinorice Moss.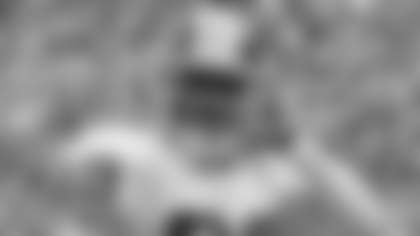 Santana had 79 catches for 1,044 yards and six touchdowns last season, while Sinorice had 12 catches for 153 yards and two TDs.
The Moss brothers grew up together in Miami.
They have hosted the annual Moss Brothers Celebrity Weekend in which the visit and spend time with youth in Miami.
The event includes a cookout, a football clinic, a charity basketball or softball game and an autograph session with current and former NFL and NBA players.
-- Giants' Boley Suspended
The Redskins won't have to worry about New York Giants weak-side linebacker Michael Boley in Week 1.
Boley has been suspended for the game due to a violation of the NFL's personal conduct policy. The suspension stems from a domestic battery charge in 2008.
Boley has surgery to repair a torn labrum in his hip on June 24, so he might not have been available for the game anyway.
Backup Gerris Wilkinson is listed as Boley's backup, but Chase Blackburn could also see playing time. Wilkinson started five games last year and recorded 10 tackles.
The four teams of the NFC East combined for a 38-25-1 record in 2008. The cumulative record was the second-best among the NFL's eight divisions, behind the NFC South (40-24).
The NFC East and NFC South were the only divisions to have all four of their teams post at least a .500 record.
The NFC East consisted of four of the top eight defenses in the NFL, while having three of the top 13 offenses in the league.
In 2008, Chris Cooley's 83 catches ranked 11th in the NFL and Santana Moss's 75 catches ranked 18th.
The Redskins were one of four teams last year, along with Arizona, Denver and Kansas City, to have two of the top 18 pass catches in the league.
Cooley has led the Redskins in receptions each of the last three years, while Moss led the team in catches in 2005.
Playing against the Redskins, Eli Manning has been up and down in his career.
Overall, Manning has played in nine games against the Redskins, completing 161-of-314 passes for 1,797 yards, seven touchdowns and six interceptions.
Manning's best game against the Redskins was on Oct. 8, 2006, in a 19-3 win. He completed 23-of-33 passes for 256 yards and one touchdown.
Redskins defensive tackle Cornelius Griffin played for the Giants from 2000-03. He was a second-round draft pick by the Giants in 2000.
Even though he maintains a low profile on the team, Griffin remains a central figure in the Redskins' defense.
When healthy, he has proven to be a dominating force in the middle of the defensive line.
It's Week 2, and the Redskins make their 2009 regular season debut at FedExField against the St. Louis Rams.
Kickoff is scheduled for 1 p.m. ET.
The Rams' head coach is former Giants defensive coordinator Steve Spagnuolo.