Gameday Graphic for Game on 11/29/2009


The Redskins continue their two-game NFC East road trip when they take on the Philadelphia Eagles on Sunday, Nov. 29 at Lincoln Financial Field. Kickoff is 1 p.m. ET.
Lincoln Financial Field is a natural grass surface. The stadium seats 68,532.
The Redskins, in last place in the NFC East through Week 11, are 0-3 in the division. They lost to the New York Giants 23-17 in Week 1 at the Meadowlands, the Eagles 27-17 in Week 7 at FedExField and the Cowboys 7-6 in Week 11 at Cowboys Stadium.
Last year, the Redskins were 3-3 in the NFC East, including a pair of wins over the Eagles.
The Redskins are 0-4 in road games this season. They have not won a road game since Nov. 23, 2008 when they beat Seattle 20-17 at Qwest Field.
The Eagles are coming off a 24-20 victory over the Chicago Bears.
The Redskins-Eagles game will be broadcast regionally on FOX. Kenny Albert calls the play-by-play with color commentary by Daryl Johnston. Tony Siragusa is the sideline reporter.
On radio, the game will be broadcast locally on the Redskins Radio Network. Larry Michael calls the play-by-play with former Redskins and Hall of Famers Sonny Jurgensen and Sam Huff adding color commentary. Former Redskin Rick 'Doc' Walker reports from the sidelines.
Jorge Andres and Mario Alfaro call the game in Spanish on ESPN Deportes 730.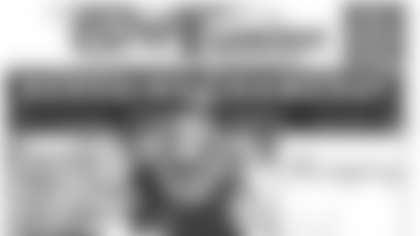 ---
PROJECTED STARTING LINEUPS
OFFENSE
Pos.
Redskins
Eagles
WR
89 Santana Moss
10 DeSean Jackson
LT
76 Levi Jones
71 Jason Peters
LG
66 Derrick Dockery
79 Todd Herremans
C
61 Casey Rabach
67 Jamaal Jackson
RG
71 Mike Williams
59 Nick Cole
RT
74 Stephon Heyer
74 Winston Justice
TE
86 Fred Davis
87 Brent Celek
WR
11 Devin Thomas
18 Jeremy Maclin
QB
17 Jason Campbell
5 Donovan McNabb
FB
45 Mike Sellers
43 Leonard Weaver
RB
31 Rock Cartwright
29 LeSean McCoy
DEFENSE
Pos.
Redskins
Eagles
DE
99 Andre Carter
75 Juqua Parker
DT
96 Cornelius Griffin
98 Mike Patterson
DT
92 A. Haynesworth
97 Brodrick Bunkley
DE
93 Phillip Daniels
58 Trent Cole
LB
98 Brian Orakpo
56 Chris Gocong
LB
59 London Fletcher
50 Will Witherspoon
LB
52 Rocky McIntosh
56 Akeem Jordan
LCB
23 DeAngelo Hall
22 Asante Samuel
RCB
27 Fred Smoot
24 Sheldon Brown
SS
37 Reed Doughty
27 Quintin Mikell
FS
30 LaRon Landry
26 Sean Jones
SPECIAL TEAMS
Pos.
Redskins
Eagles
P
3 Hunter Smith
6 Sav Rocca
K
6 Shaun Suisham
2 David Akers
H
3 Hunter Smith
6 Sav Rocca
LS
67 Ethan Albright
46 Jon Dorenbos
KOR
31 Rock Cartwright
39 Quintin Demps
PR
82 A. Randle El
10 DeSean Jackson
---
Washington and Philadelphia have met a total of 150 times over their long rivalry, which dates back to 1934. They have played a home-and-home series every year since 1936.
The Redskins hold the series edge at 78-67-6. Since 2000, the Eagles have won 12 of 19 games.
The Eagles defeated the Redskins 27-17 in Week 7 at FedExField earlier this season.
Wide receiver DeSean Jackson had a 67-yard touchdown run on a reverse and later caught a 57-yard touchdown pass from Donovan McNabb.
Jason Campbell was sacked six times by the Eagles defense, but managed to throw TD passes to Devin Thomas and Fred Davis.
The Redskins defeated the Eagles twice in 2008. It was the first time since 2005 that Washington had swept the season series.
In Week 16, the Redskins defeated the Eagles 10-3 at FedExField, as LaRon Landry and Fred Smoot combined on a tackle of wide receiver Reggie Brown at the goal line just as time expired in the game.
Eleven weeks earlier, the Redskins defeated the Eagles 23-17 at Lincoln Financial Field. Clinton Portis rushed for 145 yards and a touchdown, part of a 203-yard rushing day for the Redskins' offense. Chris Cooley caught an 18-yard touchdown pass from Antwaan Randle El as the Redskins came back from a 14-0 first quarter deficit.
The Redskins and Eagles have clashed once in the postseason, with Washington winning 20-6 on Jan. 4, 1991 at Veterans Stadium in the Wild Card playoff round.
---
REDSKINS 2009 RANKINGS
Offense
Rank
Yards/Game
Total Offense
25
309.6
Rushing Offense
19
104.2
Passing Offense
21
205.4
Defense
Rank
Yards/Game
Total Defense
4
290.0
Rushing Defense
25
128.4
Passing Defense
1
161.6
 </tbody>

EAGLES 2009 RANKINGS
Offense
Rank
Yards/Game
Total Offense
11
354.7
Rushing Offense
18
107.6
Passing Offense
12
247.1
Defense
Rank
Yards/Game
Total Defense
8
305.1
Rushing Defense
9
104.3
Passing Defense
9
200.8
---
FAMILIAR FACES ON THE EAGLES
Linebacker Jeremiah Trotter played for the Redskins in 2002-03. He signed with Washington as an unrestricted free agent after four years in Philadelphia. He returned to Philadelphia in 2004 and has spent the bulk of his career with the Eagles.
Kicker David Akers played for the Redskins in 1998. His first NFL game was with the Redskins, on Sept. 20, 1998 vs. Seattle.
Defensive end Chris Clemons played for the Redskins from 2003-05. He joined the Redskins as an undrafted free agent in 2005.
Cornerback Dimitri Patterson played for the Redskins from 2005-06. He played in three games in the 2005 season and posted one interception.
Defensive tackle Antonio Dixon was on the Redskins' roster during 2009 training camp and preseason, but was released by the team in final roster cuts. He originally joined the Redskins as an undrafted rookie in May 2009.
Pro scout Louis Riddick served as director of pro personnel and pro scout with the Redskins from 2001-07.
---
REDSKINS-EAGLES NEWS & NOTES
It has been a long time coming for Rock Cartwright.
He is expected to make his first start since Dec. 27, 2003 this Sunday when the Redskins travel to Philadelphia to take on the Eagles at Lincoln Financial Field. Coincidentally, Cartwright's last start was also against the Eagles.
Through the years, Cartwright has lobbied for more carries at running back, but he was behind Clinton Portis and Ladell Betts on the depth chart.
With both Portis and Betts sidelined with injuries, Cartwright gets his chance.
"I've been waiting for this opportunity," Cartwright said. "The last time I started was 2003, so I'm looking forward to it. I've got to work extra hard at practice and just continue to believe in my O-line--they're doing a great job for me, and the guys around me."
This season, Cartwright has 30 rushes for 135 yards, a 4.5 yards-per-carry average.
Thirteen of those carries came in last Sunday's game at Dallas. He led the Redskins with 67 has rushing yards and also caught a career-high seven passes for 73 yards.
His 34-yard run in the second quarter of the game was his longest since a 52-yard run at St. Louis on Dec. 4, 2005.
For his career, Cartwright has 181 carries for 796 yards and six touchdowns. He has caught 45 career passes for 406 yards and two touchdowns.
Redskins cornerback and special teams player Byron Westbrook is the brother of Eagles running back Brian Westbrook.
They both hail from Washington, D.C., and attended DeMatha High School in Hyattsville, Md.
Brian Westbrook is not expected to play in the game, however. He has suffered a pair of concussions this season--his first came in Week 7 vs. Washington--and remains sidelined as he recovers from the injury.
Byron, 5-10 and 202 pounds, earned a roster spot on the Redskins coming out of preseason. He was on the Redskins' practice squad the last two years and he often mimicked his brother on the scout team during Redskins practices.
Westbrook was asked last year if there was any downside to being Brian's brother.
"The only negative thing is that people expect me to fill his shoes," Westbrook said. "But I'm not a running back, I'm a cornerback. I play on a defense. I'm trying to hit him."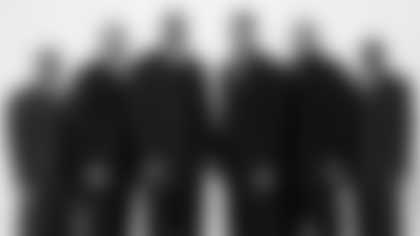 -- Redskins Team Captains
The Redskins have elected captains for the offense, defense and special teams.
For the offense, it's quarterback Jason Campbell and left tackle Chris Samuels.
For the defense, it's defensive tackle Cornelius Griffin and linebacker London Fletcher.
For special teams, it's running back Rock Cartwright and fullback Mike Sellers.
Sellers is the newcomer of the captains this year. The other five were also voted team captains in 2008.
Washington's kick coverage units, led by special teams coach Danny Smith, have been among the league's best in 2009.
On kickoffs, the Redskins are ranked third in the league with opponents averaging 20.0 yards per return.
The punt coverage unit is ranked eighth in the league with opponents averaging 6.5 yards per return.
Smith coached special teams in Philadelphia from 1995-96, then switched to defensive backs coach for the Eagles from 1997-98.
Smith coached in Philadelphia under Ray Rhodes, who was the Redskins' defensive coordinator in 2000.
-- Blache, Lewis And Reid
Greg Blache, Sherman Lewis and Eagles head coach Andy Reid worked on the same staff in Green Bay from 1992-93.
From 1992-93, Blache coached Green Bay's defensive line and Lewis was the offensive coordinator under then Packers head coach Mike Holmgren.
Also on that coaching staff were future NFL head coaches Andy Reid, Dick Jauron, Ray Rhodes, Steve Mariucci and Jon Gruden.
Blache also coached with the late Jim Johnson, the former Eagles defensive coordinator, while with the Jacksonville Bulls of the USFL in 1985 and the Indianapolis Colts froom 1994-97.
Washington's strength of schedule for 2009 was ranked 16th in the NFL at .492. Their opponents' 2008 cumulative record was 125-129-2.
The Redskins play a total of seven games against 2008 playoff teams, with four of those games against NFC East foes Philadelphia and New York.
The Miami Dolphins have the NFL's toughest schedule at .594. Their opponents' 2008 cumulative record was 152-104.
The Chicago Bears have the NFL's easiest schedule at .414. Their opponents' 2008 cumulative record was 105-149-2.
-- QB Rating vs. Redskins
The Redskins' defense has continued its NFL-best streak of not allowing an opposing quarterback to reach a QB rating of 100 or more.
The defense improved its streak to 32 games in last Sunday's game vs. Dallas. The stat is based on a minimum of 20 pass attempts.
Cowboys quarterback Tony Romo had a 69.7 QB rating against the Redskins' defense. He was 15-of-27 passes for 158 yards.
Romo was the last QB to post a 100 passer rating with 20 or more pass attempts against the Redskins. He accomplished it on Nov. 18, 2007, in a 28-23 win over the Redskins at Texas Stadium.
The Redskins' starting defensive line of Phillip Daniels, Cornelius Griffin, Albert Haynesworth and Andre Carter has combined for 175.5 career sacks.
That's the most of any starting defensive line in the NFL.
Cornelius Griffin registered his 29th career sack last Sunday in Dallas. That ties him for seventh place among active defensive tackles.
Albert Haynesworth's 27 career sacks is tied for 10th among active defensive tackles.
-- It's Witherspoon Again
Eagles linebacker Will Witherspoon will play his third game against the Redskins on Sunday.
Witherspoon opened the season with the St. Louis Rams. In Week 2, he led the defense with 10 tackles, but the Rams lost 9-7.
The Eagles acquired linebacker Will Witherspoon in a trade with the St. Louis Rams on Tuesday, Oct. 20, just a few hours before the trading deadline.
In Week 7, in his first game with the Eagles, Witherspoon recorded eight tackles, a sack and forced fumble and returned an interception 9 yards for a touchdown.
-- McNabb vs. the Redskins
Eagles quarterback Donovan McNabb has an all-time record of 11-7 in games against the Redskins.
McNabb has completed 59 percent of his passes vs. Washington, for 3,689 yards, 26 touchdowns and 11 interceptions.
McNabb has compiled 538 rushing yards and three touchdowns against the Redskins. However, in the last six games in the series, McNabb has rushed for just 87 yards on 25 carries.
The Redskins return to FedExField for a home game against the New Orleans Saints. Kickoff is 1 p.m. ET.
It's the Redskins' last game against the NFC South this season. They are 1-2 against the division this year.
The Redskins defeated the Saints 29-24 at FedExField in 2008.