Gameday Graphic for Game on 12/6/2009


The Redskins take on the undefeated New Orleans Saints on Sunday, Dec. 6 at FedExField. Kickoff is 1 p.m. ET.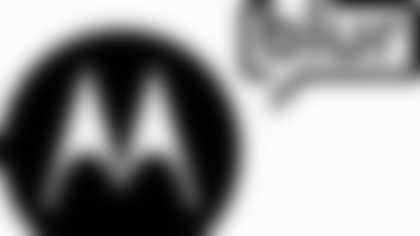 The game is presented by Motorola: Introducing the Motorola Cliq with MOTOBLUR™. The first phone with social skills. Try it out at Motorola.com.
FedExField is a natural grass surface. The stadium seats 91,704.
The Redskins, in last place in the NFC East through Week 12, are 3-2 at FedExField this season.
They are coming off a 27-24 loss to the Philadelphia Eagles at Lincoln Financial Field.
The Redskins are 1-2 playing against the NFC South this season. They defeated the Tampa Bay Buccaneers 16-13 in Week 4, lost to the Carolina Panthers 20-17 in Week 5 and lost to the Atlanta Falcons 31-17 in Week 9.
The Saints are coming off a 38-17 victory over the New England Patriots on Monday Night Football. The win improved the Saints to a franchise-best 11-0.
The Redskins-Saints game will be broadcast regionally on FOX. Sam Rosen calls the play-by-play and Tim Ryan adds color commentary. Nischelle Turner reports from the sidelines.
On radio, the game will be broadcast locally on the Redskins Radio Network. Larry Michael calls the play-by-play with former Redskins and Hall of Famers Sonny Jurgensen and Sam Huff adding color commentary. Former Redskin Rick 'Doc' Walker reports from the sidelines.
Jorge Andres and Mario Alfaro call the game in Spanish on ESPN Deportes 730, with Cristina Cruz reporting from the sidelines.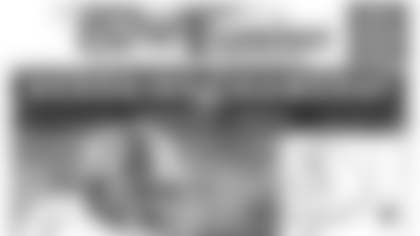 ---
PROJECTED STARTING LINEUPS
Official Redskins-Saints FlipCard (PDF)
OFFENSE
Pos.
Redskins
Saints
WR
89 Santana Moss
12 Marques Colston
LT
76 Levi Jones
74 Jermon Bushrod
LG
66 Derrick Dockery
77 Carl Nicks
C
61 Casey Rabach
76 Jonathan Goodwin
RG
71 Mike Williams
73 Jahri Evans
RT
74 Stephon Heyer
78 Jon Stinchcomb
TE
86 Fred Davis
88 Jeremy Shockey
WR
11 Devin Thomas
19 Devery Henderson
QB
17 Jason Campbell
9 Drew Brees
FB
45 Mike Sellers
36 Kyle Eckel
RB
31 Rock Cartwright
23 Pierre Thomas
DEFENSE
Pos.
Redskins
Saints
DE
99 Andre Carter
94 Charles Grant
DT
96 Cornelius Griffin
98 Sedrick Ellis
DT
92 A. Haynesworth
92 Remi Ayodele
DE
93 Phillip Daniels
91 Will Smith
LB
98 Brian Orakpo
55 Scott Fujita
LB
59 London Fletcher
51 Jonathan Vilma
LB
52 Rocky McIntosh
58 Scott Shanle
LCB
23 DeAngelo Hall
32 Jabari Greer
RCB
27 Fred Smoot
27 Malcolm Jenkins
SS
37 Reed Doughty
41 Roman Harper
FS
30 LaRon Landry
42 Darren Sharper
SPECIAL TEAMS
Pos.
Redskins
Saints
P
3 Hunter Smith
6 Thomas Morstead
K
6 Shaun Suisham
3 John Carney
H
3 Hunter Smith
11 Mark Brunell
LS
67 Ethan Albright
57 Jason Kyle
KOR
31 Rock Cartwright
15 Courtney Roby
PR
82 A. Randle El
25 Reggie Bush
---
The Saints and Redskins have played 22 times, with the Redskins leading the series by a 15-7 count. Overall, the Redskins are 7-4 when hosting the Saints at either D.C. Stadium, RFK Stadium or FedExField.
The last three games in the series have been decided by a touchdown or less.
The Redskins won the last meeting 29-24 at FedExField. Santana Moss caught a 67-yard touchdown pass from Jason Campbell to seal a fourth-quarter comeback for the Redskins.
Campbell finished the game with 24-of-36 completions for 321 yards. Moss was his top beneficiary with seven catches for 164 yards and the touchdown. Chris Cooley added five catches for 72 yards.
Clinton Portis led a hard-nosed ground game that compiled 149 rushing yards. He rushed for 96 yards on 21 carries and had two second-half touchdowns.
The defense turned in several big plays critical to the win. Rookie Chris Horton, starting for an ill Reed Doughty, had a big day. He intercepted two passes, including one in the fourth quarter, and recovered a fumble.
---
REDSKINS 2009 RANKINGS
Offense
Rank
Yards/Game
Total Offense
25
309.0
Rushing Offense
21
102.2
Passing Offense
20
206.8
Defense
Rank
Yards/Game
Total Defense
8
298.3
Rushing Defense
25
127.9
Passing Defense
1
170.4
 </tbody>

SAINTS 2009 RANKINGS
Offense
Rank
Yards/Game
Total Offense
1
425.9
Rushing Offense
5
150.5
Passing Offense
4
275.4
Defense
Rank
Yards/Game
Total Defense
16
333.8
Rushing Defense
20
116.3
Passing Defense
18
217.5
---
FAMILIAR FACES ON THE SAINTS
Defensive coordinator Gregg Williams served as assistant head coach-defense with the Redskins from 2004-07.
Quarterbacks-passing game coach Pete Carmichael, Jr., served as a quality control coach for the Redskins in 2001.
Backup quarterback Mark Brunell played with the Redskins from 2004-07. He joined the Redskins in March 2004 as part of a trade with the Jacksonville Jaguars. He played in 35 games with the Redskins, completing 59 percent of his passes for 6,033 yards, 38 touchdowns and 20 interceptions.
Backup safety Pierson Prioleau played for the Redskins from 2005-07.
Cornerback Leigh Torrence played for the Redskins from 2006-08. He is currently on injured reserve with a shoulder injury.
---
REDSKINS-SAINTS NEWS & NOTES
-- Williams Returns With Saints
Gregg Williams returns to FedExField this Sunday as defensive coordinator of the New Orleaons Saints.
Williams spent four years with the Redskins as assistant head coach-defense under Joe Gibbs. From 2004-07, the Redskins ranked sixth in the NFL in defense (306.6 yards per game allowed), second in the NFC and seventh in rushing defense (103.8).
The Redskins allowed only 19.4 points per game during that span, the ninth-fewest in the NFL.
In January 2008, Williams was a candidate for the Redskins' head coaching job, but the team eventually hired Jim Zorn instead.
Williams was replaced in Washington by Greg Blache, his former defensive line coach.
Williams maintains friendships with several Redskins coaches and players, including Jerry Gray, Steve Jackson, Kirk Olivadotti, London Fletcher and Cornelius Griffin.
With Jason Campbell's two touchdown passes last Sunday against Philadelphia, he moved past Norm Snead for eighth all-time in Redskins franchise history.
Campbell has 47 career touchdown passes in 47 career starts with the Redskins.
Campbell's 1-yard touchdown run on the Redskins' first possession last week marked the first time Washington scored a rushing touchdown on its opening drive since Week 3 of 2008 against Arizona. In that contest, Clinton Portis had a 3-yard touchdown run.
This season, Campbell ranks 10th in the NFL and fourth in the NFC with a 65.2 completion percentage.
He ranks 14th in the NFL and seventh in the NFC with a fourth quarter passer rating of 92.3.
Santana Moss produced 2008's signature play when the Redskins hosted the New Orleans Saints in Week 2 that year,
With 3:38 left in the game, Moss caught a 67-yard touchdown pass from Jason Campbell to spark the Redskins to a 29-24 win. Moss ran a post pattern against then-rookie cornerback Tracy Porter. Campbell stepped up in the pocket to avoid the rush and lofted the deep pass to Moss.
Moss also caught an 8-yard pass with 1:58 left in the game to seal the Redskins' win.
In two career games against New Orleans, Moss has caught 10 passes for 201 yards, including 67- and 31-yard touchdown catches.
-- Blache And New Orleans
Greg Blache hails from New Orleans and maintains close ties to the city.
He has previously served on the coaching staff at Tulane from 1976-80 and later at Southern University in 1986.
Asked about the state of New Orleans in the aftermath of Hurricane Katrina, Blache said in an interview in September 2008: "Without the Saints, New Orleans would be a difficult place to live and it's a great gift for the city to have a team like that."
He added: "I am proud to be from New Orleans and I love the culture down there, but this week the Saints are the opponents and I have to divorce myself from that attachment. I may have a little gumbo and French bread for dinner, but after that it's back to the Redskins."
-- More Redskins' Ties to New Orleans Region
Chris Horton is a New Orleans native. His grandfather was among the casualties from the Hurricane Katrina tragedy in 2005.
LaRon Landry is from Ama, La., a suburb of New Orleans. He played college football at LSU.
Jason Campbell grew up in Taylorsville, Miss., which is roughly 1.5 hours from New Orleans.
Chris Samuels grew up in Mobile, Ala., which is about an hour from New Orleans.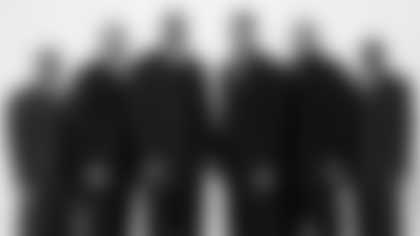 -- Redskins Team Captains
The Redskins have elected captains for the offense, defense and special teams.
For the offense, it's quarterback Jason Campbell and left tackle Chris Samuels.
For the defense, it's defensive tackle Cornelius Griffin and linebacker London Fletcher.
For special teams, it's running back Rock Cartwright and fullback Mike Sellers.
Sellers is the newcomer of the captains this year. The other five were also voted team captains in 2008.
Washington's strength of schedule for 2009 was ranked 16th in the NFL at .492. Their opponents' 2008 cumulative record was 125-129-2.
The Redskins play a total of seven games against 2008 playoff teams, with four of those games against NFC East foes Philadelphia and New York.
The Miami Dolphins have the NFL's toughest schedule at .594. Their opponents' 2008 cumulative record was 152-104.
The Chicago Bears have the NFL's easiest schedule at .414. Their opponents' 2008 cumulative record was 105-149-2.
-- QB Rating vs. Redskins
The Redskins' defense has continued its NFL-best streak of not allowing an opposing quarterback to reach a QB rating of 100 or more.
The defense improved its streak to 33 games in last Sunday's game vs. Philadelphia. The stat is based on a minimum of 20 pass attempts.
Eagles quaterback Donovan McNabb completed 21-of-35 passes for 260 yards, one touchdown and one interception and a QB rating of 80.7.
Dallas Cowboys quarterback Tony Romo was the last QB to post a 100 passer rating with 20 or more pass attempts against the Redskins. He accomplished it on Nov. 18, 2007, in a 28-23 win over the Redskins at Texas Stadium.
Devin Thomas has started seven of the Redskins' 11 games this season and has shown signs of coming on in recent weeks.
Last Sunday in Philadelphia, Thomas caught four catches for 46 yards, career highs for the second-year receiver.
His 35-yard reception in the third quarter was also a career high.
For the season, Thomas has posted 16 catches for 187 yards and one touchdown.
The Redskins' starting defensive line of Phillip Daniels, Cornelius Griffin, Albert Haynesworth and Andre Carter has combined for 176.5 career sacks.
That's the most of any starting defensive line in the NFL.
Cornelius Griffin registered his 29th career sack last Sunday in Dallas. That ties him for seventh place among active defensive tackles.
Albert Haynesworth's 27 career sacks is tied for 10th among active defensive tackles.
The Redskins lead the NFL in red zone efficiency, allowing opponents only eight touchdowns in 25 trips, a 32.0 percent clip.
Last week in Philadelphia, the Redskins stopped the Eagles three times in the red zone, forcing three field goals.
Overall, the defense is ranked eighth in the NFL, 25th against the rush and first against the pass. The unit is 10th in the NFL in points allowed.
The defense also leads the NFL in fourth-down efficiency.
Saints head coach Sean Payton has served as an assistant coach for three NFC East teams, but not the Redskins.
He was coach of the Philadelphia Eagles from 1997-98, New York Giants from 1999-2002 and Dallas Cowboys from 2003-05.
In two-plus seasons as head coach of the Saints, Payton has compiled a 37-24 record.
New Orleans Saints offensive assistant coach Joe Lombardi is the grandson of Hall of Fame legend Vince Lombardi.
Vince Lombardi, of course, was head coach and executive vice president of the Redskins in 1969. (Vince Lombardi passed away following the 1969 season.)
Joe Lombardi has also coached tight ends and tackles at Virginia Military Institite in 1999.
The Redskins resume the AFC West portion of their schedule with a road trip to Oakland to take on the Raiders at Oakland-Alameda County Coliseum. Kickoff is 1 p.m. ET.
Washington is 1-1 against the AFC West this season, having lost to the Kansas City Chiefs 14-6 and defeated the Denver Broncos 27-17.
The Redskins are 0-6 in road games this season and have lost nine consecutive road games dating back to last year.