Gameday Graphic for Game on 10/4/2009


The Redskins return to FedExField on Sunday, Oct. 4 to take on the Tampa Bay Buccaneers. Kickoff is 1 p.m. ET.
The Redskins-Buccaneers game is presented by Loudoun County, Virginia: D.C.'s Wine Country.
FedExField is a natural grass surface. The stadium seats 91,704.
It is the first of four games the Redskins will play against the NFC South this season.
The Redskins are 1-2 in the NFC so far this season and 1-0 at FedExField, with a Week 2 victory over the St. Louis Rams.
Washington is 8-3 vs. non-divisional opponents at FedExField since the start of the 2007 season.
The Redskins-Buccaneers game will be televised to a regional audience on FOX. Sam Rosen calls the play-by-play and Tim Ryan provides color analysis.
On radio, the game will be broadcast locally on the Redskins Radio Network. Larry Michael calls the play-by-play with former Redskins and Hall of Famers Sonny Jurgensen and Sam Huff adding color commentary. Former Redskin Rick 'Doc' Walker reports from the sidelines.
Jorge Andres and Mario Alfaro call the game in Spanish on ESPN Deportes 730, with Cristina Cruz reporting from the sidelines.
---
PROJECTED STARTING LINEUPS
Official Redskins-Buccaneers FlipCard (PDF)
OFFENSE
Pos.
Redskins
Buccaneers
WR
89 Santana Moss
80 Michael Clayton
LT
60 Chris Samuels
70 Donald Penn
LG
66 Derrick Dockery
76 Jeremy Zuttah
C
61 Casey Rabach
52 Jeff Faine
RG
75 Chad Rinehart
75 Davin Joseph
RT
74 Stephon Heyer
65 Jeremy Trueblood
TE
47 Chris Cooley
82 Kellen Winslow
WR
12 Malcolm Kelly
89 Antonio Bryant
QB
17 Jason Campbell
11 Josh Johnson
FB
45 Mike Sellers
35 B.J. Askew
RB
26 Clinton Portis
24 Carnell Williams
DEFENSE
Pos.
Redskins
Buccaneers
DE
99 Andre Carter
97 Jimmy Wilkerson
DT
96 Cornelius Griffin
98 Ryan Sims
DT
92 A. Haynesworth
95 Chris Hovan
DE
93 Phillip Daniels
90 Gaines Adams
SLB
98 Brian Orakpo
58 Quincy Black
MLB
59 London Fletcher
51 Barrett Ruud
WLB
52 Rocky McIntosh
54 Geno Hayes
LCB
23 DeAngelo Hall
25 Aquib Talib
RCB
22 Carlos Rogers
20 Ronde Barber
SS
37 Reed Doughty
21 Sabby Piscitelli
FS
30 LaRon Landry
26 Will Allen
SPECIAL TEAMS
Pos.
Redskins
Buccaneers
P
3 Hunter Smith
8 Dirk Johnson
K
6 Shaun Suisham
4 Mike Nugent
H
3 Hunter Smith
8 Dirk Johnson
LS
67 Ethan Albright
48 Andrew Economos
KOR
31 Rock Cartwright
22 Clifton Smith
PR
82 A. Randle El
22 Clifton Smith
---
The Redskins and Buccaneers have met 15 times in regular season play since Tampa Bay entered the league as an expansion team in 1976.
Tampa Bay leads the series by an 8-7 count. The clubs also have an even record of 1-1 in postseason play.
Sunday's game is the seventh matchup between the two clubs since 2003. It's the first meeting in Washington since 2003.
The last time the two clubs met was on Nov. 25, 2007 at Raymond James Stadium. The Buccaneers won 19-13, capitalizing on six Redskins turnovers.
Jason Campbell completed 30-of-49 passes for 301 yards, one touchdown and two interceptions. He guided the Redskins downfield in the game's final minutes and put the offense in position for a game-winning score, but he threw an interception in the end zone to cornerback Brian Kelly.
In 2006, the Redskins lost at Tampa Bay 20-17 in Campbell's NFL debut. The Bucs had to fend off a late rally by Campbell, who completed 19-of-34 passes for 196 yards and two touchdowns.
---
REDSKINS 2009 RANKINGS
Offense
Rank
Yards/Game
Total Offense
13
341.3
Rushing Offense
24
91.7
Passing Offense
10
249.7
Defense
Rank
Yards/Game
Total Defense
16
325.7
Rushing Defense
21
127.7
Passing Defense
11
198.0
 </tbody>

BUCCANEERS 2009 RANKINGS
Offense
Rank
Yards/Game
Total Offense
26
296.3
Rushing Offense
25
86.3
Passing Offense
17
210.0
Defense
Rank
Yards/Game
Total Defense
30
432.3
Rushing Defense
31
187.3
Passing Defense
21
245.0
---
FAMILIAR FACES ON THE BUCCANEERS
Punter Dirk Johnson was with the Redskins during the 2009 offseason, but he was released after the team signed Hunter Smith.
Wide receivers coach Richard Mann served in the same capacity with the Redskins in 2001.
Defensive line coach Robert Nunn served in the same capacity with the Redskins in 2003.
Tight ends coach Alfredo Roberts was a coaching intern with the Redskins in 2000.
Director of Pro Personnel Doug Williams played quarterback for the Redskins from 1986-89. He started Super Bowl XXII and earned MVP honors after he guided the Redskins to a 42-10 win over the Denver Broncos. He was named one of the 70 Greatest Redskins in 2002 and remains one of the more popular players in franchise history.
---
REDSKINS-BUCCANEERS NEWS & NOTES
-- Campbell And the Buccaneers
Jason Campbell made his first NFL start against the Tampa Bay Buccaneers, back on Nov. 19, 2006 at Raymond James Stadium. He led a late rally, throwing a fourth-quarter touchdown to Todd Yoder, but the Redskins lost 20-17.
A year later, Campbell returned to Raymond James Stadium for another start against the Buccaneers. Down 19-13 in the fourth quarter, Campbell once again had a chance to rally the Redskins, but he threw a game-ending interception to cornerback Brian Kelly in the end zone.
Now Campbell makes his third start against the Buccaneers.
Through the first three games of the 2009 season, Campbell has completed the fourth most passes of any quarterback in the league, on the 10th most attempts. His 793 passing yards is the ninth-best total.
Campbell's QB rating of 92.5 is the ninth-best in the NFL.
Last week at Detroit, Campbell completed 27-of-41 passes for 340 yards and two touchdowns. It was his fifth career 300-yard passing game and the second-highest total of his career, trailing only the 348-yard effort on Nov. 18, 2007 at Dallas.
In Redskins history, Campbell tied Gus Frerotte for the sixth-most career completions with 744. He also tied Mark Brunell for the the 10th-most touchdown passes with 38.
-- Redskins Breast Cancer Awareness Campaign
Fans attending Sunday's game against Tampa Bay will be welcomed by dozens of Zeta Tau Alpha (ZTA) sorority members distributing 45,000 Think Pink ribbins and education cards in support of breast cancer awareness.
Wives of Redskins players and coaches will join the Redskins Cheerleaders, the Hogettes and ZTA volunteers to hand out ribbons before kickoff.
Also, the Redskins are teaming up with George Washington University Medical Faculty Associates to provide free mammograms for underserved area women throughout the month of October.
George Washington University's "Mammovan" will be on site at FedExField on Sunday to provide free educational materials and tours.
Last Tuesday, the Redskins hosted the All Star Survivors Luncheon at Redskins Park for women currently battling breast cancer. The event was hosted by Chris and Christy Cooley and Derrick and Emma Dockery, in partnership with the Redskins and the American Cancer Society.
The breast cancer survivors were treated to a lunch and an afternoon of pampering that included receiving a new wig and scarf, new jeans donated by Gap, Inc., a makeup session with a licensed cosmetologist and $300 work of makeup.
Tanya Snyder, wife of Redskins owner Daniel M. Snyder, is the NFL National Spokesperson for Breast Cancer Awareness.
Last Sunday at Detroit, London Fletcher started in his 138th consecutive contest since entering the league in 1998. It is the fourth-longest streak among active players.
The 138 consecutive starts is the best in the league among active NFL linebackers. (Dallas's Keith Brooking is second with 131.)
Overall, Fletcher has played in 179 straight games, tied for the second-most in the NFL (excluding specialists) with Tampa Bay's Ronde Barber and Indianapolis's Peyton Manning.
Fletcher, Barber and Manning trail only Minnesota's Brett Favre, who has played in 274 consecutive games.
Fletcher, a team captain, has emerged as one of the Redskins' leaders in just three seasons with the club.
Following the Redskins' 19-14 loss to the Detroit Lions on Sept. 27, Fletcher said: "We have to come in here with a workmanlike attitude and a workmanlike mentality and go out each and every day on the practice field and in the meeting rooms with that mindset that we must work to win."
-- How the Redskins' Roster Was Built
The Redskins have 24 players on the roster that the team drafted, including 2009 first-round pick Brian Orakpo and 2009 supplemental draft pick Jeremy Jarmon. Draft picks account for 45.2 percent of the Redskins roster.
Chris Samuels is the longest-tenured Redskins. He has played for the franchise since 2000.
Washington has used free agency to acquire 22 players, including Mike Sellers in 2004, Casey Rabach in 2005, Andre Carter and Antwaan Randle El in 2006, London Fletcher in 2007, DeAngelo Hall in 2008 and Albert Haynesworth and Hunter Smith in 2009. Free agents account for 43.3 percent of the roster.
Three Redskins players were acquired as undrafted rookie free agents. This group includes starting right tackle Stephon Heyer.
The team has acquired two players via trade. Clinton Portis was acquired in a 2004 trade with the Denver Broncos and Santana Moss joined the Redskins as part of a 2005 trade with the New York Jets.
The Redskins have claimed two players off waivers: Anthony Alridge and Marcus Mason.
-- Leftwich Returns to D.C.
As a youth growing up in Washington, D.C., in the mid-1980s, Buccaneers backup quarterback Byron Leftwich would often sneak into RFK Stadium with his older brother Kevin to watch their beloved Redskins on game day.
Leftwich went on to be a first-round draft pick of the Jaguars, and has since played for the Falcons and Steelers. He has put his childhood rooting interests behind him, but he keeps plenty of ties to the Washington, D.C., area. He attended H.D. Woodson High School in the city.
Who was his favorite Redskins player growing up?
"Whoever played good that week," he said in a 2006 interview. "Sometimes it was Mark Rypien. Sometimes it was Darrell Green. Sometimes it was Earnest Byner. Sometimes it was Doug Williams. It was everybody, man."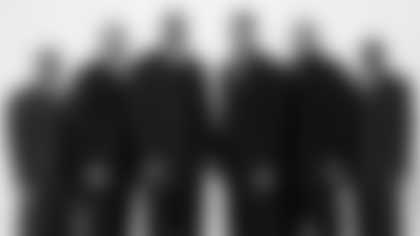 -- Redskins Team Captains
The Redskins have elected captains for the offense, defense and special teams.
For the offense, it's quarterback Jason Campbell and left tackle Chris Samuels.
For the defense, it's defensive tackle Cornelius Griffin and linebacker London Fletcher.
For special teams, it's running back Rock Cartwright and fullback Mike Sellers.
Sellers is the newcomer of the captains this year. The other five were also voted team captains in 2008.
Washington's strength of schedule for 2009 was ranked 16th in the NFL at .492. Their opponents' 2008 cumulative record was 125-129-2.
The Redskins play a total of seven games against 2008 playoff teams, with four of those games against NFC East foes Philadelphia and New York.
The Miami Dolphins have the NFL's toughest schedule at .594. Their opponents' 2008 cumulative record was 152-104.
The Chicago Bears have the NFL's easiest schedule at .414. Their opponents' 2008 cumulative record was 105-149-2.
Santana Moss caught 10 passes for a 178 yards last Sunday vs. Detroit. The 10 catches tied his career-high and the 178 receiving yards set a new career-high, besting his previous mark of of 173 on Oct. 16, 2005 at Kansas City.
With the 10 catches, Moss moved past Michael Westbrook into eighth place on the Redskins' all-time receiving yards list with 4,344.
Moss's 57-yard touchdown catch in the third quarter vs. Detroit was the 17th catch of his career to cover at least 50 yards. Twelve of those catches have gone for touchdown.
-- Montgomery-Hamilton Connection
Will Montgomery, the Redskins' backup guard-center, is a Centreville, Va., native and played high school football at Centreville High School.
This Sunday against Tampa Bay, he greets his former high school teammate, Buccaneers cornerback Marcus Hamilton.
Both Montgomery and Hamilton were coached by Redskins pro scout Don Warren at Centreville High School.
The Redskins stay in the NFC South as they travel to Charlotte, N.C., to take on the Carolina Panthers on Oct. 11 at Bank of America Stadium. Kickoff is 1 p.m. ET.
The last time the Washington and Carolina played in the regular season was on Nov. 26, 2006. The Redskins won 17-13 at FedExField.