Gameday Graphic for Game on 10/17/2010


This was Homecoming and the Redskins danced with the wrong date.
High schools and colleges can schedule a patsy, a designated victim, for the big celebration in front of the alumni. The Redskins were dealt the Indianapolis Colts by the NFL.
The Colts. Super Bowl runners-up last season. Powered by Peyton Manning, the potentate of passing. Homecoming? This could make someone run away from home.
Redskins alums from Mike Bragg to Otis Wonsley gathered for a variety of ceremonies honoring long-time guard Russ Grimm, who received his Hall of Fame ring at halftime. Neither of the two halves of football that surrounded the pomp and circumstance favored the home team.
The Redskins absorbed a 27-24 loss that could have been much worse and surely could have been much better. They gave up huge plays (a 57-yard touchdown pass, a 46-yard run) in a performance that has come to define them this season. They hemorrhage yards defensively, but then come up with a big play or two that washes away the previous sins.
They score, but they make it a field goal and not a touchdown. They face desperation in one form or another as the clock ticks down.
That's living on the edge and it's a tough neighborhood. Maybe it seemed all romantic as the Redskins (3-3) clipped the Green Bay Packers in overtime last week and won on the last play a couple of other times but not now, not here, not on this night.
The Redskins would fail to make anything of two possessions in the final three minutes of the game, turning the ball back to the Colts on downs the first time and on an interception the next. They needed only three points to tie and gained no yards.
They had their chances. They tried to manufacture their own destiny. Colts kicker Adam Vinateri missed a 38-yard field goal and had another blocked. The defense produced two turnovers and special teams added another. Ryan Torain rushed for 100 yards and a pair of touchdowns. There wasn't a player happy to have lost but neither was there a sense of despair. Just the agony of knowing that not making a couple of plays, easily makeable plays, cost them the chance to beat the Colts.
"We had wide-open layups and didn't make the layups," cornerback DeAngelo Hall said.
How they needed them. How much would any of those first-half non-interceptions or a late drive have helped?
"We had some opportunities in there," head coach Mike Shanahan said. "I thought offensively we had some opportunities as well to put the game away a couple of times, yet we couldn't get them and we let them go."
When opportunities presented themselves, they went through the Redskins' hands. Literally. Three "take me, I'm yours" interceptions failed to be intercepted in the first half by the Redskins defense. The Colts (4-2) scored on a 57-yard pass play immediately after intercepting a Donovan McNabb pass in the first quarter. McNabb threw two picks and offered this observation afterwards: "They caught mine."
Yet the Colts could never quite gallop away and the Redskins couldn't catch them either.
"It seemed like it was always a two-possession game," defensive lineman Kedric Golston said. "All three units probably left plays out there and all three units made plays."
Despite those missed interception in the early part of the game, the Redskins would force three turnovers. Two set up scores and one prevented a seemingly-certain Indy score. Even though the Redskins got as close as 17-14 in the third quarter after Ryan Torain's second touchdown run, the bulge soon expanded back to 10.
The Redskins allowed 469 yards to the Colts, including a stunning 170 on the ground to what has been an ineffective rushing team. Manning passed for 307. To contain Manning, the Redskins used a variety of defensive alignments, often putting four linebackers and six defensive backs on the field. That allowed the Colts to run and Joseph Addai piled up 128 yards.
"I think stats can be a little deceiving," linebacker London Fletcher said. "You can give up a few yards as long as we are not giving up points. We knew we weren't going to be able to dominate this offense because of what they do. We just tried to mix it up and make it hard for them."
The Colts scored touchdowns on two of their first four possessions and tried field goals on the next three, successfully converting only one. That's not really making it hard for them.
Then, in the fourth quarter, the Redskins allowed only 60 yards but scored only once and that was with 2:46 left to play.
"We should have made more plays than we did," said tight end Fred Davis, who got more playing time after Chris Cooley (concussion) went out. "We'll probably see on film where we could have probably had another field goal or another touchdown or something. That's probably one of the things you kind of look back at."
It's a memory now, just like high school and the prom and other seminal events that maybe didn't quite unfold as well in real life as in fantasy. This was homecoming and the Redskins left the dance alone.
---
The Redskins return to the national stage this week when they host the Indianapolis Colts on Sunday Night Football at FedExField. Kickoff is 8:20 p.m. ET.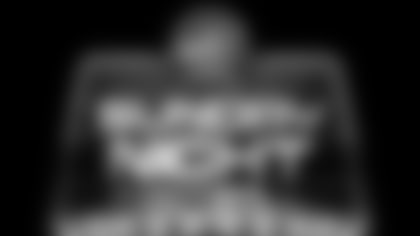 FedExField is a natural grass surface. The stadium seats 91,704. Sunday's game will be the Redskins' 354th consecutive home sellout, including playoff games.
The game is scheduled as Homecoming Day for the Redskins and many alumni players are scheduled to be on hand. At halftime, Redskins great Russ Grimm will receive his Hall of Fame ring.
The Redskins' game against the Colts is the second of four against the AFC South this season. In Week 2, they lost to the Houston Texans 30-27 in overtime.
Last year, the Redskins were 2-2 against AFC opponents, defeating the Denver Broncos and Oakland Raiders and losing to the Kansas City Chiefs and San Diego Chargers.
The Redskins are coming off a 16-13 overtime victory over the Green Bay Packers at FedExFied. The Colts defeated the Chiefs 19-9 at Lucas Oil Stadium in Indianapolis.
The game will be televised on NBC-4. Al Michaels handles the play-by-play with Cris Collinsworth providing color commentary. Andrea Kremer reports from the sidelines.
On radio, the game will be broadcast locally on ESPN 980 and the Redskins Radio Network. Larry Michael calls the play-by-play with former Redskins and Hall of Famers Sonny Jurgensen and Sam Huff adding color commentary. Former Redskin Rick 'Doc' Walker reports from the sidelines.
Westwood One Radio will also broadcast the game, with play-by-play handled by Dave Sims, color commentary provided by James Lofton and sideline reporting by Sean Landeta.
---
PROJECTED STARTING LINEUPS
OFFENSE
Pos.
Redskins
Colts
WR
89 Santana Moss
87 Reggie Wayne
LT
72 Trent Williams
74 Charlie Johnson
LG
78 K. Lichtensteiger
61 Jamey Richard
C
61 Casey Rabach
63 Jeff Saturday
RG
75 Artis Hicks
78 Mike Pollak
RT
69 Jammal Brown
71 Ryan Diem
TE
47 Chris Cooley
44 Dallas Clark
WR
84 Joey Galloway
85 Pierre Garcon
QB
5 Donovan McNabb
18 Peyton Manning
FB
45 Mike Sellers
81 Brody Eldridge
RB
46 Ryan Torain
29 Joseph Addai
DEFENSE
Pos.
Redskins
Colts
DE
94 Adam Carriker
98 Robert Mathis
NT/DT
96 Ma'ake Kemoeatu
90 Dan Muir
DE/DT
64 Kedric Golston
95 Fili Moala
LB/DE
97 Lorenzo Alexander
93 Dwight Freeney
LB
59 London Fletcher
50 Phillip Wheeler
LB
52 Rocky McIntosh
58 Gary Brackett
LB
98 Brian Orakpo
55 Clint Session
LCB
23 DeAngelo Hall
26 Kelvin Hayden
RCB
22 Carlos Rogers
25 Jerraud Powers
SS
30 LaRon Landry
43 Aaron Francisco
FS
41 Kareem Moore
41 Antoine Bethea
SPECIAL TEAMS
Pos.
Redskins
Colts
P
17 Hunter Smith
1 Pat McAfee
K
4 Graham Gano
4 Adam Vinatieri
H
6 Josh Bidwell
1 Pat McAfee
LS
57 Nick Sundberg
48 Justin Snow
KOR
16 Brandon Banks
28 Justin Tryon
PR
16 Brandon Banks
25 Jerraud Powers
---
The Redskins and Indianapolis Colts have played 28 times, with the Colts holding an 18-10 edge.
The two teams last met in the regular season on Oct. 22, 2006 at the RCA Dome in Indianapolis.
Since the Colts moved from Baltimore to Indianapolis in 1984, the Redskins lead the series 4-3.
The Colts won 36-22 as quarterback Peyton Manning led an aerial assault by completing 25-of-35 passes for 342 yards and four touchdowns (including three in the third quarter).
The Redskins' most recent win in the regular season series came on Oct. 27, 2002 at FedExField. They prevailed 26-21.
Quarterback Shane Matthews threw two touchdown passes, one each to Chris Doering and Darnerien McCants, while running backs Stephen Davis and Kenny Watson combined for 147 yards on 31 carries.
The two franchises have played 27 times in the preseason, with the Colts holding a 15-11-1 edge.
In 2008 preseason, the Redskins and Colts played in the Hall of Fame Game in Canton, Ohio, with the Redskins winning 30-16 at Fawcett Stadium.
---
REDSKINS 2010 RANKINGS
Offense
Rank
Yards/Game
Total Offense
16
337.2
Rushing Offense
25
88.6
Passing Offense
7
248.6
Defense
Rank
Yards/Game
Total Defense
32
410.2
Rushing Defense
19
112.2
Passing Defense
30
298.0
 </tbody>

COLTS 2010 RANKINGS
Offense
Rank
Yards/Game
Total Offense
3
397.0
Rushing Offense
28
79.8
Passing Offense
4
317.2
Defense
Rank
Yards/Game
Total Defense
23
---
FAMILIAR FACES ON THE COLTS
Cornerback and kick returner Justin Tryon played for the Redskins from 2008-09. He was the Redskins' fourth-round draft pick in 2008. He was traded by the Redskins on Sept. 4 for an undisclosed draft pick.
Linebacker Cody Glenn played for the Redskins in 2009 preseason. He was the Redskins' fifth-round draft pick that year, but he was released by the team after preseason.
Running back Javarris James spent one day with the Redskins. He joined the team's practice squad on Oct. 7, 2010, but one day later he signed on with the Colts' 53-man roster.* *
---
REDSKINS-COLTS NEWS & NOTES
Donovan McNabb is 0-2 in games against Peyton Manning and the Indianapolis Colts, all as a member of the Philadelphia Eagles.
Manning and the Colts defeated McNabb and the Eagles 35-13 in 2002 and 44-17 in 1999.
For his career, McNabb has a winning percentage of .646 (95-51-1), a figure that ranks third among active quarterbacks with at least 100 starts. He trails only Tom Brady (.762) and Manning (.679).
It has not taken long for McNabb to make an impact in Washington. In just his second game in the burgundy and gold, McNabb threw for 426 yards, the fourth-highest single-game passing total in franchise history and the third-highest total in McNabb's career.
Already this season, McNabb has moved past Hall of Famers Troy Aikman and Steve Young on the NFL's all-time passing yardage list with 33,831 career passing yards. With 2,871 completions, he also surpassed Hall of Famer Johnny Unitas on the all-time completions list.
A major factor in the success of McNabb's teams has been his ability to take care of the football. McNabb is the NFL's all-time leader in terms of interception percentage (2.10 percent) and ranks third in NFL history in TD/INT ratio (2.15).
Redskins great Russ Grimm will be honored at Sunday night's game against Indianapolis. Grimm will receive his Hall of Fame ring as part of a halftime ceremony.
Grimm was inducted into the Pro Football Hall of Fame on Aug. 7 in Canton, Ohio. He is currently the Arizona Cardinals' assistant head coach-run game coordinator-offensive line coach, but the Cardinals have a bye this week.
An All-American out of Pitt, Grimm was selected by the Redskins in the third round (69th overall) of the 1981 NFL Draft and he went on to spend the next 19 years with the organization as player and coach.
Grimm had a remarkable career with the Redskins as a member of the famed "Hogs" offensive line. He started 11 seasons at guard and center and earned four consecutive Pro Bowl berths (1983-86) and was a first-team selection to the 1980s All-Decade Team.
He also helped lead the Redskins to four Super Bowl appearances and three victories.
After his playing days, Grimm began his coaching career as the tight ends coach for Washington, holding that position from 1992-96 before moving to coach the Redskins offensive line from 1997-2000. He coached Chris Samuels and Jon Jansen, the Redskins' bookend tackles most of the last decade.
-- A New And Improved FedExField
The Redskins have announced new improvements to FedExField for the 2010 season.
Among the improvements to the facility include the installation of new HD video boards, a complete replacement of the stadium's video control room, a new text message traffic alert system, installation of the locker of the late Sean Taylor for viewing on the club level, and club level party decks.
"Everything we are doing is focused on continuing to improve the gameday experience for fans at FedExField," Redskins chief 0perating officer David P. Donovan said. "We believe fans will really feel the impact of these improvements."
The HD video boards are accompanied by eight new digital ribbon boards to provide fans with out-of-town scores, statistics and more, all monitored and operated from a state-of-the-art control room located on the Owner's Club Level.
The improvements allow for simultaneous multi-angle game highlights and replays, game graphics and other high definition content.
"When the stadium was first built, high definition didn't exist at the time in this capacity," Redskins owner Daniel M. Snyder said. "So we said, 'Hey, this is a real opportunity,' so we upgraded it...It's important that we keep up with the quality of entertainment. This is really state of the art."
-- Traffic Alerts Via Text Messaging
For the 2010 season, the Redskins are providing traffic alerts via text message, giving fans access to regular updates on the best routes to use to get to FedExField on gameday.
The service provides information on gameday bottlenecks to avoid up until kickoff, as well as announcements on any post-game traffic issues that arise to help fans get to and from the stadium for every home game.
Redskins staff monitor traffic on the Beltway, Landover Road, Arena Drive and Central Avenue to provide up-to-the-minute updates. Fans can opt-in to these alerts by completing the signup form at www.redskins.com/trafficalerts.
The Redskins also have updated route guidance to the stadium to give fans alternatives to Beltway exits 15, 16 and 17, including turn-by-turn guidance so fans from Washington, D.C. and Northern Virginia can enter the stadium grounds from the west on either Landover Road or Central Avenue. This information and more can be found online at www.redskins.com/parking.
-- How the Redskins' 53-Man Roster Was Built
The Redskins have 15 players on the roster that the team drafted, including 2010 first-round pick Trent Williams and 2009 supplemental draft pick Jeremy Jarmon.
Mike Sellers is the longest-tenured Redskins. He had a stint with the Redskins in 1998-2000 and rejoined the team in 2004.
Washington has used unrestricted free agency to acquire 28 players, including Casey Rabach in 2005, Andre Carter in 2006, London Fletcher in 2007, DeAngelo Hall in 2008, Albert Haynesworth in 2009 and Ma'ake Kemoeatu in 2010.
Four Redskins players were acquired as undrafted rookie free agents. This group includes offensive linemen Stephon Heyer and cornerback Byron Westbrook, both local products.
The team has acquired six players via trade: Clinton Portis, Santana Moss, Donovan McNabb, Adam Carriker, Jammal Brown and John Beck.
-- Manning vs. the Redskins
Peyton Manning has faced off against the Redskins three times in his 13-year NFL career.
On Dec. 19, 1999, Manning completed 23-of-37 passes for 298 yards, two touchdowns and one interception in a 24-21 victory at the RCA Dome in Indianapolis.
Three years later, on Oct. 27, 2002, the Colts played at FedExField for the first time and Manning ralled the team from a 20-0 halftime deficit. He completed 21-of-32 passes for 214 yards, two touchdowns and two interceptions, but the Colts ended up losing 26-21.
On Oct. 22, 2006, Manning had a banner day against the Redskins, completing 25-of-35 passes for 342 yards and four touchdowns. His QB rating was 140.4.
That game, Manning rallied the Colts from a 14-13 halftime deficit. He threw three touchdown passes in the third quarter, including a 51-yarder to wide receiver Reggie Wayne, and the Colts won 36-22 at the RCA Dome.
-- First-Year Redskins Head Coaches
Entering Sunday's game vs. Green Bay, Mike Shanahan is 3-2 in his first season as Redskins head coach.
Looking back at Redskins head coaches in their first season, five have gone on to have winning seasons (excluding Dick Todd, who was 5-4 in taking over three games into the 1951 season.)
Twelve first-year head coaches suffered losing campaigns, including Joe Gibbs's return in 2004. Additionally Herman Ball coached the final seven games in 1949 and finished 1-4, while Terry Robiskie finished 1-2 while coaching the last three games of 2000.
Eight first-year head coaches ended their seasons with a .500 record, including Jim Zorn in 2008.
-- Redskins' Strength of Schedule
The Redskins have the NFL's eighth toughest schedule in 2010, according to the NFL.
The Redskins' opponents this season produced a 134-122 record last year, a .523 winning percentage.
The Houston Texans (.547), Tennessee Titans (.547), Dallas Cowboys (.543), Cincinnati Bengals (.539), Jacksonville Jaguars (.535), New England Patriots (.531) and New York Giants (.527) have tougher schedules.
The Redskins play 11 games against teams who finished .500 or better last year. They play seven games against 2009 playoff opponents.
Heading into Sunday's game vs. Indianapolis London Fletcher has posted 156 consecutive starts, a figure which ranks fourth among active players. (Brett Favre is at 287, Peyton Manning is at 194 and Ronde Barber is at 169.)
Fletcher has not missed a game since entering the league as an undrafted rookie free agent with the St. Louis Rams in 1998.
His 197 consecutive games streak is tied for second with Manning among active players behind Minnesota's Brett Favre (291).
Since joining the Redskins in 2007, Fletcher has led the team in tackles each of his three seasons with the club. He earned his first Pro Bowl selection following the 2009 season.
With the Redskins' Week 5 win over the Green Bay Packers, Mike Shanahan recorded his 157th career win (regular season and postseason) as a head coach.
Shanahan's career record is 157-105. That win total is 16th best among all-time NFL head coaches.
He needs five wins to surpass Bill Cowher, who has a 161-99-1 career record.
-- Redskins Connection For Colts' Bethea
Colts defensive back Antoine Bethea attended Howard University in Washington, D.C.
Bethea took part in the Redskins' local college workout prior to the 2006 NFL Draft. The workout was held at Redskins Park.
Bethea would go on to be selected by the Colts in the sixth round of the draft.
The Redskins are the only team in the NFL to feature two quarterbacks on their roster that have started in the Super Bowl.
Donovan McNabb led the Philadelphia Eagles to Super Bowl XXXIX in 2004.
His backup Rex Grossman took the Chicago Bears to Super Bowl XLI in 2006.
FedExField is the largest stadium in the NFL with 91,704 seats.
It is more than 11,000 seats ahead of the second biggest stadium, the new Cowboys Stadium. (Cowboys Stadium is expandabe to seat up to 100,000.)
The Redskins set a single-game attendance record--90,910--in a Dec. 30, 2007 game against the Cowboys.
The Redskins travel to Chicago to take on the Bears at Soldier Field. Kickoff is 1 p.m. ET.
It's the Redskins' first visit to Chicago since the 2004 season, when the Redskins won 13-10.
Bears quarterback Jay Cutler was drafted by Mike Shanahan in Denver in 2006. Cutler's backup is Todd Collins, a former Redskins quarterback.