Hey Redskins Fans! Jackie here, excited to tell you about how much fun we've been having on our 60th Military Appreciation Tour. This is my fourth season as a First Lady of Football, and my sixth military tour. I am so honored to have been given this opportunity, and even more excited to share my experiences with you! After a fun-filled few days in Portugal, it was time to head to Turkey! We arrived in Adana, Turkey, at the Incirlik Air Force Base. We were greeted by Major Hossier, and a few ladies from the MWR (Moral Welfare and Recreation) group. First stop, the hanger, where we got the opportunity to mingle with the service men and women. We saw C17's, (which are the massive Air Force planes), fighter jets, and helicopters. What came next was such a great surprise...we got to fly in the UH60 Blackhawks! We took an hour ride over the city of Adana which was absolutely beautiful. We flew over the Mediterranean Sea mountains, small towns, and even a 12th century abandoned Armenian castle called Yilankale. They also simulated what it would be like to perform a helicopter maneuver, I can't even explain how cool it was!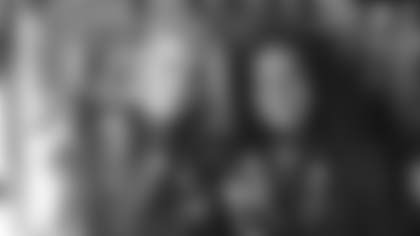 Up next, we headed to an AFN Incirlik radio station, where Tech Sargent Armstrong, spoke a little bit about what they do at the station. This is the radio station that is played throughout all of the bases in Turkey. We then headed over to the recreation center to meet more service men and women. It is so great interacting with them, and learning a little bit more about not only their work life, but their personal lives as well. After that, we went to the football field to cheer on the Air Force Flag football game. Not only did we cheer for them on the sidelines, but we also performed a halftime show! The alumni players assisted in coaching and also played in the game which was really exciting for everyone in the game. We ended the day at the bowling alley, where we played a few games with the alumni players and service members for some healthy competition.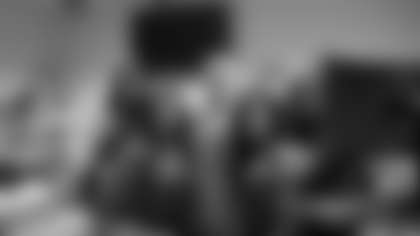 On our second day in Turkey, we were super excited for a full day of meet and greets. Our first stop was the Hodja Lakes Golf Course. We drove around in golf carts and made surprise visits to the servicemen golfing. After lunch, we headed back to base where they were hosting a "tailgate" party just for us! I was excited to see so many Redskins jerseys and hats when we walked in. It's so amazing to see that even halfway across the world, something like the love for our team can bring complete strangers together. We were all very honored that they took the time out of their day to host us. Our last meet and greet of the day we had the opportunity to perform a few of our field routines from this season before we packed up to leave for Egypt. 
Thanks for following me these last two days, and I hope you're excited to see what comes next!