Of the 330 players expected to attend this year's NFL Combine, here are five lesser known players that will be worth watching next week in Indianapolis.
With the NFL combine approaching, the Redskins are looking to find a gem in this year's deep draft class. The Redskins' 17th overall pick has been linked to many different players, including the likes of Michigan's Jabrill Peppers, LSU's Leonard Fournette and Washington's John Ross, to name a few.
The scouting combine, of course, features participants that aren't just first round selections, but are players Redskins' fans should definitely keep an eye on as the team assesses the later rounds. Here are five that could be important to watch.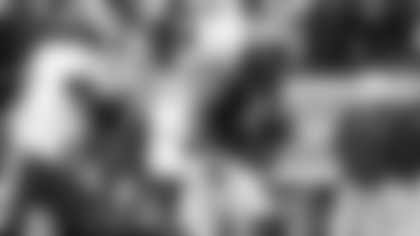 De'Veon Smith, Running Back, Michigan
De'Veon Smith is a bruising running back that helped carry the load for the Michigan Wolverines. He is a classic north-south runner who carried the ball 181 times for 846 yards and 10 touchdowns in his senior year. The Michigan product made the most of his chances this offseason and was invited to the Senior Bowl after a standout performance in the East-West Shrine Game.
Smith showed his soft hands during these all-star games, which is something he wasn't able to do with his 16 receptions in Ann Arbor. With the running back class very deep this year, Smith is projected to be a late-round draft pick. If at the combine he can show that he improved his acceleration and play-speed, his draft stock would increase.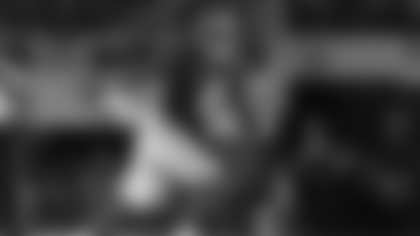 Eddie Jackson, Safety, Alabama
After being selected as a first-team All-SEC and third-team AP All-American his junior year, Eddie Jackson could have been drafted early in the 2016 NFL draft. However, he decided to return to Alabama to help them win a second national championship in as many years but suffered a broken leg in Alabama's Week 8 matchup against Texas A&M.
The broken leg ended Jackson's college career and hurt the possibility of being a first or second round pick. Jackson remains a versatile defensive back who can force turnovers  -- he had 10 interceptions at Alabama in his career.
Jackson can immediately help in special teams with his punt returns – he had two returned for touchdowns his senior year -- and could provide depth to a Redskins secondary that suffered many injuries in 2016.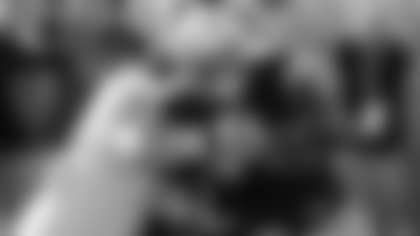 Jarron Jones, Defensive Lineman, Notre Dame
The 6-foot-5, 315-pounder is built to play any down lineman position in a 3-4 front. The Notre Dame product finished with 10.5 tackles for loss, including six in one game against Miami. Jones has a large tackle radius and has good foot quickness in the trenches. He also had an impressive four blocked kicks in his career and has the length to give opposing centers trouble by disrupting blocking holes.
Jones can really show his dedication to football with good combine results. The Redskins' defensive line rotation had trouble stopping the run last season, no thanks to injuries, and could use a younger player like Jones if he is available as a mid-round selection.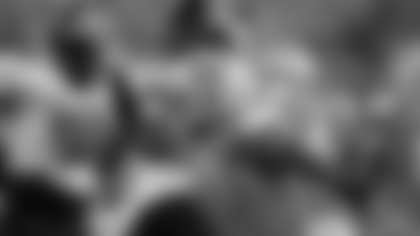 Jayon Brown, Inside Linebacker, UCLA
Linebacker Jayon Brown was a standout once he took over as the starting inside linebacker for the Bruins in 2015. His senior year proved that he can play on Sundays with 119 tackles and three interceptions. The linebacker, although undersized, is a constant talker that rarely over pursues.
He is able to run with opposing team's tight ends and running backs in the passing game, and had six passes defended his senior year. The linebacker had trouble tackling big backs while at UCLA but he has special teams experience and could help the Redskins on passing downs when in man-to-man coverage. *          *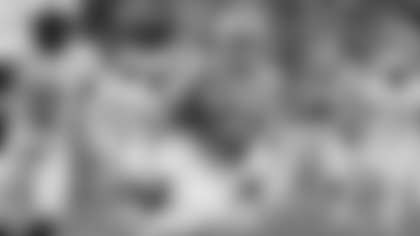 Ryan Switzer, Wide Receiver, North Carolina
* *The Redskins' high powered offense was able to put up such big numbers thanks in large part to short throws turning into big plays. Switzer can certainly do that, as he was a multipurpose receiver at North Carolina who had 1,112 receiving yards and six touchdowns his senior season. He was a safety valve and playmaker for standout quarterback Mitch Trubisky.
He stands at only 5-foot-8 but his great route running makes it hard for defenders to stay with him. Switzer has great speed and an underrated toughness about him, too. He can line up anywhere on the field and gain inside leverage on defenders.
As a freshman he had five punt returns for touchdowns and seven throughout his collegiate career. Because of his smaller frame, Switzer needs accurate throws to get him going up field, which is something that quarterback Kirk Cousins doesn't have a problem with. Switzer is a classic slot receiver, who could take pressure off of defenses focusing on Jordan Reed in the middle of the field.