Defensive lineman Jonathan Allen doesn't care about Tom Brady and the New England Patriots' resume.
It's a foregone conclusion to many that Brady and head coach Bill Belichick are the best at what they do. Allen is one of those people, but he isn't worried about any of that. He's more concerned about the defensive line has to do to get a win.
Any game plan to upset the Patriots on Sunday will involve the Redskins' pass rush getting to Brady, and that's going to be a challenge.
"It's really the same keys every week," Allen said. "You have to make a team one dimensional and then … pin your ears back as a defensive line and rush."
Sacks have not come easy for a unit that had high hopes heading into the season. The defense has only gotten five sacks, and only one of them has come from a defensive lineman. That total is ranked ahead of only the Philadelphia Eagles and tied with six other teams, none of which have records above .500.
The Redskins' struggles at getting to opposing quarterbacks have not gone unnoticed by defensive coordinator Greg Manusky. Fixing those issues have been part of the game plan each week, and that's not going to change against Brady.
"He sits in the pocket and knows exactly where he's going to go with the ball," Manusky said. "He's like the offensive coordinator. He know exactly where to go. From our standpoint, we have to disguise as much as we can on each and every down."
To be fair, the Redskins' front seven have faced some of the best pass blocking offensive lines in the league. Three of the Redskins' opponents -- the Dallas Cowboys, Philadelphia Eagles and New York Giants -- rank in the top 10 in terms of adjusted sack rate, according to Football Outsiders. None of those teams allow sacks more than 6% of the time.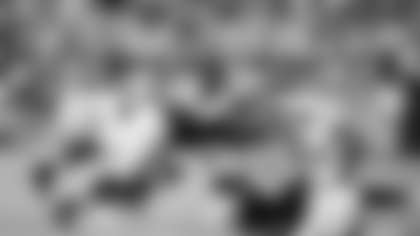 The same can be said for the a Patriots offensive line that features left guard Joe Thuney, who only missed 12 out of 2,722 possible snaps through three seasons with the team, and right tackle Marcus Cannon, who has been with the team since 2011. Football Outsiders group ranks the group sixth in the league with an adjusted sack rate of 4.4%.
"They have a lot of big guys," said linebacker Ryan Kerrigan. "They're really outstanding players and they work really well together, which is as important as anything in an offensive line. You want guys that work together and they do a really good job of that."
Brady has had a reputation for staying clean in the pocket throughout most of his career, but this year he has been particularly good. He has only been sacked three times through four games, which is tied for second among starting quarterbacks. The only time other time Brady's sack numbers have been that low in the first quarter of a season was in 2007 when he led the Patriots to an undefeated regular season.
To counter that, Manusky wants collapse the pocket to give Brady less time to make decisions. The defense showed it was capable of doing that against the New York Giants, but they weren't able to turn that pressure into sacks.
"We have to get back there and try to get him to the ground," Manusky said. "I know he's aging a little bit, but he can still throw the ball. We have to make sure that we try to crunch the pocket and try to get after him that way."
One way that can be done is by using different stunts and twists to bring the pass rush in different and unique ways. But Kerrigan said it's going to take a mix of bringing different blitzes and winning individual matchups to give the pass rush an extra spark.
"You have to have a good balance of both," he said. "You've got to have guys winning one-on-one matchups, but you have to bring a little pressure here and there. You just have to find that right balance."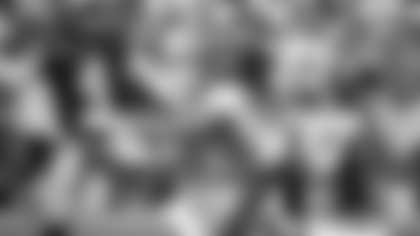 The Redskins have invested heavily in their front seven. In addition to Kerrigan and Allen, the group has players like Daron Payne and Montez Sweat, both of which were first-round picks. The talent is there, and they want that talent to show up in a big way.
Getting multiple sacks on Brady and giving him problems would be a good place to start, but it won't matter much if that breakthrough occurs in Week 5 defeat.
"I hate losing," Allen said. "It's not if you win; it's how you win. So I'm just trying to stay focused on what we've got to do, keep our heads down and grind."