The opinions expressed in this article do not reflect those of the team.
The expectations were about as high as they could go for the Washington Commanders' defense in 2021. 
While there were flashes of the dominance the unit exuded in 2020, it wasn't nearly as consistent as it needed to be. The final results -- a fall from second to 22nd in total yards – were a humbling experience, according to Jonathan Allen. 
"Expectations don't really do anything," Allen said back in late May. "The only thing that matters is what you put on that tape." 
Still, there's a lot of positivity swirling around the defense with players believing things will be better in 2022. They'll need to be, because every team in the NFC East has improved in some fashion as they try to compete in a division that hasn't seen a repeat champion in nearly two decades. 
So, after all the NFC East has done to prepare for the 2022 season, where does the Commanders' defense rank in the division? Team analysts Logan Paulsen and Santana Moss tackled that question on a recent episode of "Command Center," and here's where they currently stand:
Analysis: The decision is an obvious one for Paulsen, partly because of what the team did in free agency. In addition to re-signing Derek Barnett, the Eagles also brought in six-year veteran and Pro Bowl cornerback James Bradberry to bolster a secondary that was already solid, allowing 220 passing yards per game last season.
Philadelphia's front seven is also expected to see an upgrade with a pair of former Georgia Bulldogs joining the group. First-round pick Jordan Davis was an anchor for the Bulldogs' historically great 2021 defense and will be mentored by Fletcher Cox to clog up the middle of offenses.
Linebacker Nakobe Dean, one of the few at the position to receive a first-round grade, fell to the third round, where the Eagles took him with the 83rd overall pick. Dean's explosiveness led to 72 tackles and two interceptions in 2021, and if he can carve out a role, he should help a defense that was 25th in DVOA.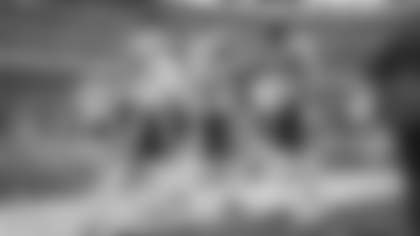 Analysis: Dallas' defense was a bit of a surprise in 2021 after underperforming in recent seasons. Most of that hinged on the emergence of Micah Parsons, who was named Defensive Rookie of the Year. Parsons was one of the best pass-rushers in the league last season with 13 sacks, and he's expected to maintain that efficiency in Year 2. Trevon Diggs was a force with 11 interceptions, but it remains to be seen whether he can keep that up past a standout second season.
Randy Gregory is now playing for the Denver Broncos, meaning the Cowboys will need to find his production elsewhere. They'll rely on newcomer Dante Fowler Jr. in addition to DeMarcus Lawrence and Dorance Armstrong, who re-signed in free agency, to improve upon the 41 sacks they racked up last season.
Most of the Cowboys' defensive draft picks came in the later rounds, although there could be some reliable depth pieces in the group. Second-round pick Sam Williams, who recorded 12 sacks at Ole Miss, should add more depth to the defensive line rotation. They also invested in some long-term projects by taking linebackers Damon Clark and Devin Harper.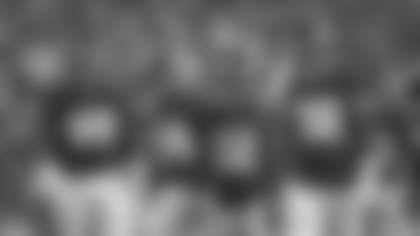 Analysis: There are a lot of questions surrounding the entirety of the Giants' roster, but we'll focus on the defensive ones here.
The Giants were in the bottom half of the league in several defensive categories in 2021, but they were better against the pass. Now, two of its best defensive backs -- Logan Ryan and Bradberry -- are playing for different teams. They didn't do much to address the defensive in the initial waves of free agency, so any improvements will come largely from younger players, rather than veterans.
It seems like the Giants are banking on a stronger front seven making life easier on its secondary, because that's where a lot of their offseason investments have been spent. Former Oregon Duck and fifth overall pick Kayvon Thibodeaux has plenty of athleticism, which could make him an exciting piece in the pass-rush. Other draft picks like Dane Belton and Darrian Beavers could develop into solid players with the right tutelage.