After spending the last three weeks working through OTAs, the Washington Commanders have arrived at mandatory minicamp. 
The three-day period won't feature full-speed practices, nor will there be much contact on the field, but it will be another opportunity for the team to prepare for the 2022 season. It'll also be the last time we see the team on the field for six weeks, as the players will be taking some time off before training camp. 
Still, with the Commanders having a productive OTA period, there are plenty of storylines to follow this week, so here are five things to watch during minicamp. 
1. The budding chemistry between Jahan Dotson and Carson Wentz.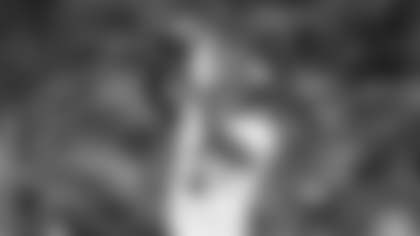 Quarterback Carson Wentz looks better running Washington's offense every day. Players say he exudes confidence in the huddle, and he's establishing a bond with several of his pass-catchers.
Of all the receivers that he's thrown passes to over the past three weeks, he seems to have the best chemistry with first-round pick Jahan Dotson.
"He's awesome," Wentz said of Dotson. "He's a quiet kid, young kid, but he's a hard worker. He's a hard worker. He's smart, he's instinctual. He catches the football as natural as anybody I've been around, just how natural he plucks it out of the air."
The duo of Wentz and Dotson have become quite the pair during team drills. Dotson, who was praised for his route-running during the draft process, has developed a knack for leaving cornerbacks in the dust -- he did so against Kendall Fuller last week. That's makes things a lot easier on Wentz, who has placed the ball exactly where Dotson needs it to be.
"The guy has an ability to put himself in position to make plays," Ron Rivera said. "So it's been good to watch. It's been a lot of fun."
Granted, there's only so much the defense can do with no pads in June. However, the bond Wentz is developing with Dotson is a good sign for the offense.
2. The development of the rest of the rookie class.
Dotson is not the only rookie that has been developing quickly; it's been a common theme for the entire eight-player draft class, and it's caught Rivera's attention.
"You feel good about our picks," Rivera told team analyst Logan Paulsen. "We really think these guys have an opportunity to come in and be part of what we're doing."
The rookies have been stepping up on both sides of the ball. Third-round running back Brian Robinson received a handful of first-team reps last week as Antonio Gibson rested his hamstring, while tight end Cole Turner has delivered some athletic catches.
On defense, Phidarian Mathis has seen plenty of playing time as part of the rotation at defensive line and has been explosive on passing downs. Seventh-round pick Christian Holmes is making the most of his development and even grabbed an interception last week.
Rivera expected the Commanders' first four draft picks -- Dotson, Mathis, Robinson and Percy Butler -- to be more immediate contributors this season. However, if the second half of the draft class can carve out a role for themselves, it'll add even more quality depth to the roster.
"It's kudos to our scouting department. I think Martin [Mayhew] and Marty [Hurney] and Eric [Stokes] and Tim Gribble, those guys have done a great job for us," Rivera said. "And when these guys go out and find guys later and they look like they can come in and contribute, that's a big deal."
3. Washington's second-year players are making strides.
There was a lot of hope surrounding the Commanders' 2021 draft class, but for one reason or another, the season didn't pan out as anticipated.
Many of the players have been making up for that this offseason, and it's been showing up on the field. One of the biggest examples has been Jamin Davis, who was taken 19th overall. Thanks in part to there being more stability at the linebacker position, Davis has been making strides as an outside linebacker and has been featured alongside Cole Holcomb in nickel sets.
"The more reps he gets, the better and more comfortable he gets," Rivera said. "He plays with more confidence and plays faster."
Other defensive players like Benjamin St-Juste and Darrick Forrest have been making solid impressions as well. St-Juste, who dealt with concussion issues in 2021, has been lining up as a nickel corner, where he can use his size and quickness to lock down slot receivers. Forrest has been featured all over the secondary and has had several pass breakups.
Washington's defense did not perform as expected in 2021, due in part to a litany of injuries. The fact that Davis, St-Juste and Forrest have been trending in the right direction is a good sign that it's possible to correcting some of the unit's issues.
4. Curtis Samuel's improvements.
Curtis Samuel has been looking exactly like the player many expected him to be last season.
The prediction that Samuel, who was drafted by Rivera in 2017, would bring another dimension to Washington's offense never materialized, as injuries dating all the way back to last year's OTAs kept the wideout sidelined for most of the season.
Things have been much different this offseason, as Samuel has looked strong, quick and unhampered by the groin and hamstring ailments that haunted him.
"I'm great," Samuel told media members. "Y'all saw me flying around out there."
Samuel has been working in Miami to get in shape for his second season in Washington. He practiced various jumps and cuts to test out his lower body. That built up his confidence, and now it seems there are no limitations to what he can do.
Rivera wants to close the door on the injury, and assuming everything goes to plan, Samuel's progress is an exciting prospect.
5. Stronger communication from the secondary.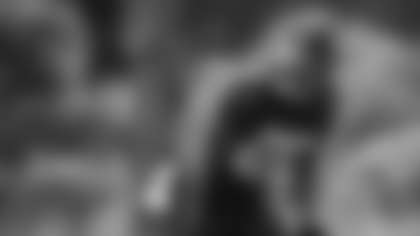 Washington's secondary experienced the biggest drop-off on the team from 2020 to 2021, going from second all the way down to 29th.
Fuller, William Jackson III and Bobby McCain took that issue to heart. They've been working all offseason to fine tune their chemistry together, and so far, it's all smiles from the group.
"We're definitely gonna do better this year," Jackson said. "We're communicating better."
Aside from the secondary featuring several new players, Jackson also noted that conducting last year's offseason through Zoom presented several hurdles. Now that players are able to spend more of the offseason in person, they're able to get more comfortable with each other.
"We're just starting at a high intensity," Jackson said. "We're playing fast. No one's out there thinking anymore. We're out there playing fast. We know where guys are going to be now. We're just out there having fun and putting it all together."
Most of the Commanders' secondary was retained from last year, so there should be signs of improvement. Things have looked good so far with the group grabbing several interceptions during OTAs.
However, the real tests will come later this year, when the reps are closer to full speed.