Holcomb appears in contention to grab one of those spots, as Rivera singled him out at the NFL Scouting Combine in Indianapolis. The 2019 fifth-round pick led all rookies in solo tackles and finished second in total tackles and forced fumbles in 15 starts. He also provides "positional flexibility" within the new scheme.
"He played out in space a little bit, came back into the box and played as a box linebacker," Rivera said of Holcomb. "Those are the kind of guys that you want."
Bostic provides the unit with a veteran leader and is coming off his best NFL season, but he's set to become a free agent when the new league year begins March 18 at 4 p.m. The Redskins also have Shaun Dion Hamilton and Josh Harvey-Clemons. Hamilton provided moments of excellence playing 41% of the defensive snaps, while Harvey-Clemons hardly saw the field at all.
Perhaps the biggest wild card of the defense is 25-year-old Reuben Foster. The 2017 first-round pick has the speed and size of a terrorizing middle linebacker but has struggled to stay on the field. He's currently recovering from a torn ACL and LCL suffered during OTAs last May, and it's uncertain when he'll return.
All in all, the Redskins have some options at linebacker, but there's a clear need for additional support. Here are five linebackers the team could target in free agency.
1. Cory Littleton, Los Angeles Rams
Littleton is widely regarded as this year's top free agent linebacker following two stat-stuffing campaigns with the Los Angeles Rams.
Despite going undrafted in 2016, Littleton thrived as a full-time starter in his third NFL season. Not only did he finish as one of the league's top 10 tacklers, but he added 13 pass breakups, four sacks and three interceptions, one of which he returned for a touchdown.
After making the Pro Bowl and earning second-team All-Pro, Littleton was just as good, if not better this past season. Littleton finished eighth in the NFL with a career-high 134 tackles to go along with nine pass breakups, 3.5 sacks and two interceptions. He also forced two fumbles and recovered four others.
Littleton, who is listed at 6-foot-3 and 228 pounds, is not as good against the run as some of the other free agents available, but he's a nimble linebacker who excels in coverage -- something Bostic and Holcomb both struggled with a year ago.
The Redskins could sign Littleton, 26, and immediately use him as the weakside linebacker in their 4-3 defense.
2. Joe Schobert, Cleveland Browns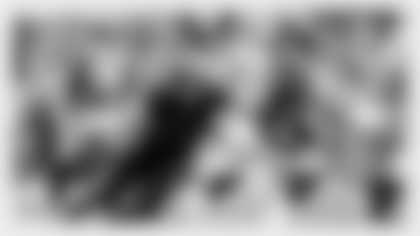 If Littleton is the No. 1 linebacker available, Schobert is the clear-cut No. 2 choice.
Schobert, a fourth-round pick in 2016, has started 45 games for the Cleveland Browns over the past three seasons. He established himself as a quality middle linebacker in 2017, when he made his first Pro Bowl following a league-high 144 total tackles, three sacks and three forced fumbles. He backed that up with 103 more tackles across 13 games the next year and then recorded 133 tackles this past season.
Schobert has also been more productive in coverage as his career has progressed. He went from defending 10 passes and recording two interceptions in 2017 and 2018 to breaking up nine passes and corralling four interceptions last season.
Schobert will be one of the more expensive free agent linebackers, but he'll provide whichever team he joins with an established, do-it-all linebacker.
3. Danny Trevathan, Chicago Bears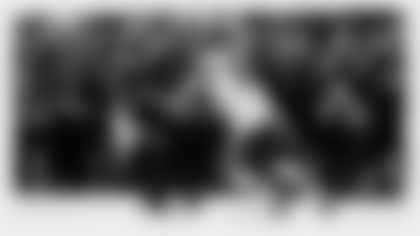 A cheaper, older alternative to Littleton and Schobert would be Trevathan, who turns 30 years old in a few weeks.
A sixth-round pick in 2012, Trevathan began his career with the Denver Broncos under then-defensive coordinator Jack Del Rio. His most-productive NFL campaign came in 2013, when he recorded 129 total tackles (88 solo), 10 passes defended, three interceptions and three forced fumbles. He's eclipsed 100 tackles three times during his eight-year NFL career.
When healthy, Trevathan has been a solid piece in the middle of defenses, first with the Broncos and then in Chicago for the past four seasons. But he's also dealt with his share of injuries.
Trevathan played just three games before dislocating his patellar tendon in 2014 and played nine games before rupturing the tendon two years later. This past season, he landed on Injured Reserve again when he suffered a gruesome elbow injury in Week 10. During his four-year career with the Bears, Trevathan missed an average of 4.5 games per season.
If the Redskins can look past Trevathan's injury history, they'll be adding an an all-around middle linebacker and veteran leader to a young defense.
4. De'Vondre Campbell, Atlanta Falcons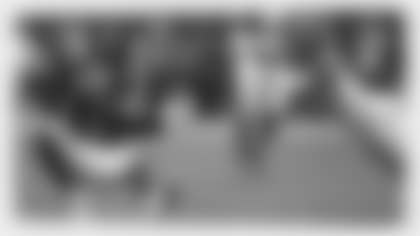 Campbell, 26, has flourished as the Atlanta Falcons' strongisde linebacker the past three seasons.
Campbell averaged 105 tackles (66 solo) in that stretch, and he's coming off a 2019 campaign during which he recorded 129 total tackles (75 solo), six tackles for loss, three forced fumbles and two interceptions. Plus, he should not be nearly as expensive as the players listed above.
Campbell's Achilles' heel is his coverage ability, but the Redskins could eliminate that issue by making him a two-down linebacker and then switching to their nickel package during passing situations.
5. Mychal Kendricks, Seattle Seahawks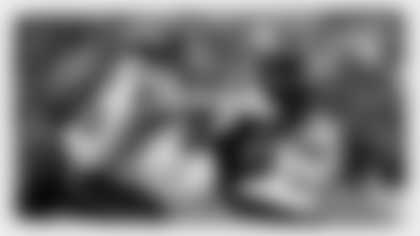 Kendricks is another older, cheaper option, though he's still recovering from a torn ACL suffered in Week 17 of last season.
The 2012 second-round pick can play in the middle or on the outside and was adequate in 14 starts for the Seattle Seahawks in 2019. He amassed 71 tackles (47 solo) to go along with eight tackles for loss, three sacks and an interception.
Kendricks, 29, would by no means be a franchise-changing signing, but he would be a reliable, mostly durable player the Redskins could immediately plug into their defense. They also would not have to give up much; Kendricks played the past two seasons on one-year deals worth a combined $3.3 million, according to Spotrac.