With free agency starting March 18, Redskins.com is going through the team's positions of need and potential options to bolster those groups. And after delving into the tight end market, it's time to take a look at who the Redskins could target at wide receiver.
The Redskins are extremely young at wide receiver, and that was before they released veteran Paul Richardson following two lackluster seasons. They finished the 2019 season with three rookie starters -- Terry McLaurin, Kelvin Harmon and Steven Sims Jr. -- and while they performed well as the season progressed, they were still a part of the NFL's worst passing offense (175.8 yards per game).
McLaurin is a surefire standout, which was evident throughout his historic campaign, but Harmon and Sims became starters because of injuries to Richardson and Trey Quinn, respectively. The only other wideout to catch a pass last season was Cam Sims, who made two receptions for 27 yards.
Fortunately, free agency affords the Redskins with options. They could splurge on an established No. 1 wide receiver or add a big, physical presence to pair with the speedy McLaurin on the outside. There's also the possibility of adding veterans for leadership and development purposes.
Here are five players to keep an eye on:
1. Amari Cooper, Dallas Cowboys
Cooper is the best wide receiver in this free agency class, but the four-time Pro Bowler will also likely be the most expensive.
Cooper, 25, is coming off the best statistical season of his career with the Dallas Cowboys. He did not miss a game and set career highs in receiving yards (1,189), yards per catch (15.1) and touchdowns (eight).
With Cooper leading the way, the Cowboys were the second-best passing offense in the league with 296.9 yards per game.
The fourth overall pick in 2015, Cooper got off to a strong start with the Oakland Raiders, surpassing 70 receptions and 1,000 yards receiving in each of his first two NFL seasons.
His numbers dipped in 2017 and during the early portion of 2018, which prompted the Raiders to trade him to the Cowboys.
But since he arrived in Dallas, he's been one of the NFL's most productive receivers with 132 catches, 1,914 yards and 14 touchdowns in 25 games.
With four 1,000-yard seasons in five years, Cooper will transform a team's passing offense wherever he goes.
That could be the nation's capital, depending on how much the Redskins are willing to pay.
2. A.J. Green, Cincinnati Bengals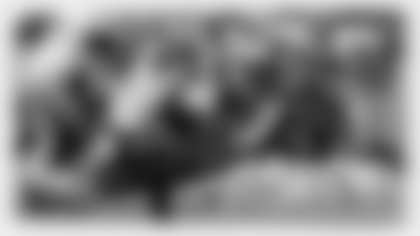 Green has been one of the best receivers in the NFL since being drafted fourth overall in 2011. He made seven straight Pro Bowls from 2011-17 while averaging nearly 80 catches, more than 1,100 receiving yards and about eight touchdowns per season. At 6-foot-4 and 210 pounds, Green simply outjumped and outmuscled opposing defenders.
But over the past two seasons, Green has barely been on the field. He missed the final six games of the 2018 season with a toe injury and then sat out all of last season after tearing ligaments in his ankle during training camp.
3. Devin Funchess, Indianapolis Colts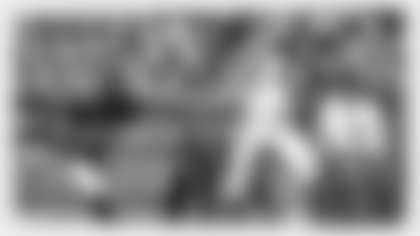 Funchess has not been nearly as productive as Cooper and Green, but he's still only 25 years old and played his first four NFL seasons under Ron Rivera in Carolina.
The 6-foot-4, 225-pound Funchess averaged about 558 yards receiving and five touchdowns from 2015-18 -- both of which would have been second on the Redskins this past season behind McLaurin. He signed a one-year deal with the Colts last offseason but missed the entire year with a broken collarbone.
Funchess would provide the Redskins with a big-bodied downfield target, a reliable red-zone option and someone already familiar with the coaching staff. However, his price tag could be too high given his underwhelming production. Funchess made $10 million last season, which was third-highest among free agent wide receivers behind Green ($15 million) and Emmanuel Sanders ($12 million), according to Spotrac.
4. Robby Anderson, New York Jets
Anderson, 26, could come in and assume the same role the Redskins expected Paul Richardson to have when they signed him in 2018.
Anderson has the size (6-foot-3) and speed of a quality big-play threat, and he's showcased that skillset during his first four seasons with the New York Jets. Among receivers with at least 100 targets during that stretch, Anderson ranked 27th with an average of 14.8 yards per reception and 19th with 50 receptions of at least 20 yards. For his career, Anderson is averaging about 50 catches and 765 yards per season.
The other advantage Anderson holds over Richardson is his ability to stay healthy, as he's missed just two games since 2016. Richardson, meanwhile, missed 15 contests the past two seasons.
5. Randall Cobb, Dallas Cowboys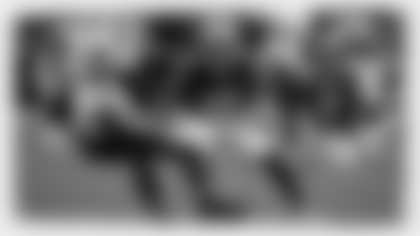 After missing part of the 2018 season with a hamstring injury, Cobb rebounded in his first year with the Dallas Cowboys. As the third option for quarterback Dak Prescott, Cobb set a career-high with 15.1 yards per catch and amassed 828 receiving yards, his most since 2015.
Cobb turns 30 years old in August, but he's an inexpensive, reliable veteran who could help Haskins and the Redskins' young receiving corps.