With free agency less than two weeks away, Redskins.com is going through the team's positions of need and potential options to bolster those groups. We've already looking into tight ends and wide receivers, and now we're going to delve into quarterbacks.
The Redskins already have a quarterback in Dwayne Haskins, but head coach Ron Rivera has yet to name him the starter for the 2020 season. The coaching staff likes Haskins, but they want to push him and make him earn the job rather than just hand it to him.
The team also has Alex Smith on their roster, but there is no indication when he will return to football activities as he is recovering from a broken leg.
Fortunately, there are plenty of quality options for the Redskins to pursue in free agency. If they truly want to bring in a quarterback to push Haskins, they could sign either an experienced veteran or a younger player who is looking for the right situation.
Here are five players to keep an eye on:
1. Marcus Mariota, Tennessee Titans
The Titans drafted Mariota with the No. 2 overall pick in 2015 hoping that he would be their franchise quarterback for years to come. There were times when he lived up to those hopes; other times, he did not.
In his third season, Mariota took the Titans to the playoffs after the second of four straight 9-7 seasons. He provided the game-clinching run over the Jacksonville Jaguars in Week 17 to earn the No. 6-seed in the AFC, and then his touchdown pass to himself sparked a 19-point comeback over Alex Smith's Kansas City Chiefs in the Wild Card Round.
However, Mariota could not do enough to secure a second contract from the Titans in 2019. His passing stats weren't horrible (1,203 yards and seven touchdowns), but the offense struggled to score points and the team was 2-3 with him under center. He was ultimately replaced by Ryan Tannehill in the second half of their Week 6 matchup with the Denver Broncos and only had limited action for the rest of the season.
Injuries have also been a problem for Mariota throughout his career. He tore his MCL in his rookie year, broke his leg in his second and suffered damage to his ulnar nerve in his throwing hand in his fourth. He has never started a full season.
Mariota has thrown for 13,207 yards and 76 touchdowns in five seasons. Whichever team signs him will get an experienced starter who will only be 27 years old at the start of the 2020 season. The Redskins could see him as a solid candidate to compete with Haskins during training camp.
2. Kyle Allen, Carolina Panthers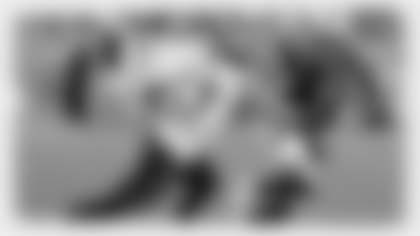 At 24 years old, Allen is by far the youngest player on this list. In the two seasons since he joined the Panthers as an undrafted free agent, he has only appeared in 15 games and started in 13.
But unlike the other quarterbacks available for the Redskins to acquire, Allen has the unique experience of playing for most of the team's current coaching staff.
While Cam Newton was healing from an ankle injury, Allen stepped in and led the Panthers to a 5-7 record with him under center. With Redskins offensive coordinator Scott Turner as his quarterbacks coach, Allen threw for 3,322 yards and 17 touchdowns.
Rivera likes to have coaches and players around him who know what he wants as a head coach. Allen isn't a top free agent, but it would make sense for the Redskins to sign him.
3. Philip Rivers, Los Angeles Chargers
For the first time in his 16-year career, Rivers is going to be a free agent. He will be the sixth quarterback over the age of 35 who will be looking for a new team on March 18.
Although he's never been to a Super Bowl, Rivers has had an exceptional career. After being drafted by the New York Giants and then traded to the Chargers, Rivers has made eight trips to the Pro Bowl and was the 2013 Associated Press Comeback Player of the Year. He's thrown for 59,271 yards, which is sixth all-time, and thrown 397 touchdowns to just 198 interceptions.
Rivers is also consistent; he's started in 224 straight games dating back to the 2006 season and has a record of 128-101.
There are only a few concerns with the Redskins signing Rivers, one of them being his age. At 38 years old, it's likely that Rivers will sign his last contract with whoever signs him. If Washington wants to find a sustainable backup for years to come, Rivers might not be their best option.
It's also possible that Rivers simply doesn't want to go to a team that wants him to compete for a starting job. Rivers has been a starter for most of his career, and while he is certainly confident in his ability, he might want to be promised as the Day 1 starter.
Still, Rivera wants Haskins to compete for a starting role. Pitting him against a historically great quarterback would be a good challenge for him.
4. A.J. McCarron, Houston Texans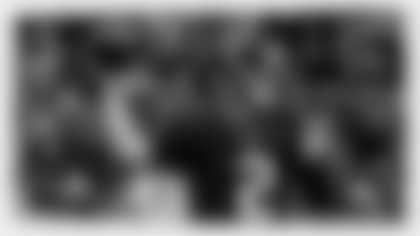 McCarron has started to develop into a journeyman quarterback, After spending the first four years of his career with the Cincinnati Bengals, McCarron has spent brief stints with the Texans, Buffalo Bills and the Las Vegas Raiders.
There was a time when McCarron was believed to be a starting quarterback; all he needed was the right team. Although he only started in three games with the Bengals, he threw for 854 yards and six touchdowns in those games.
McCarron signed with the Bills in 2018 and competed with Nathan Peterman and Josh Allen to be the team's starter. Allen ultimately won the job, and McCarron was traded to the Raiders, where he played in two games before being released last year.
McCarron later signed with the Texans, but once again, he was used only sparingly. He started in Week 17 against the Titans in place for Deshaun Watson, as the Texans were already locked into the No. 4 spot for the playoffs, and threw for 225 yards and scored a rushing touchdown in a 35-14 loss.
McCarron is set to hit the open market once again in 2020, and he's still under 30 years old with six years of experience. He also has some experience with quarterbacks coach Ken Zampese, who is now on Rivera's staff. If Rivers isn't an option for the Redskins, then McCarron would be a younger alternative.
5. Teddy Bridgewater, New Orleans Saints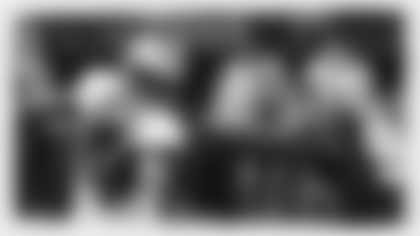 There is a chance Bridgewater could be one of the most sought after free agents this year for teams that need a quarterback.
Bridgewater has had a unique career path in the NFL. The Minnesota Vikings drafted him after a standout campaign at Louisville, and in two seasons he had a 17-11 record while throwing for 7,652 yards and 38 touchdowns.
But then Bridgewater suffered a knee injury during practice that derailed his career. Bridgewater's surgeon described his knee as "mangled" and "like a war wound." The injury wasn't just career-altering; there was a fear that Bridgewater would lose his entire leg.
Bridgewater recovered, though, and signed with the New York Jets before he signed with the Saints before the 2019 season. He was thrust back into a starting role in Week 2 after Drew Brees suffered a thumb injury and was 5-0 while Brees was out. He threw for 1,384 yards and nine touchdowns to just two interceptions.
Bridgewater might be a starting-caliber quarterback once again, but he would be a solid backup for the Redskins who could compete with Haskins to be the starter. There's also the connection he has with Turner, who helped Bridgewater have his best statistical season in 2015.
A possible reunion could prove beneficial for Bridgewater and the Redskins.