With free agency starting March 18, Redskins.com is going through the team's positions of need and potential options to bolster those groups. Here are the positions we've done so far:
On the surface, it would appear as if offensive line is one of the biggest needs on the team, but Ron Rivera and the team are already trying to fix that, as Rivera has already stated that the franchise wants to keep both Scherff and Flowers.
Still, the team should be prepared for the possibility that it could fail to keep one or both of those players, but luckily, there are others who the Redskins cold target to either provide depth or replace them. Here are five players who could fit either of those roles.
1. Anthony Castonzo, Indianapolis Colts
Castonzo is one of the older free agent tackles at 32 years old, but he's still one of the best players available in this year's class.
It is not always easy to grade an offensive lineman's production. They don't have many recordable stats, so a lot of their value is based on "eye-tests." But one thing that does stand out about Castonzo is his consistency. He has started in every game of his career dating back to his rookie year in 2011. He's also played in a full season six of his nine years in the NFL.
That consistency also describes his performance on the field. Pro Football Focus has graded him between 76.9 and 83.4 in every season since 2012. He is known as being a solid run blocker and even better in pass protection. That kind of help is needed on a Redskins offensive line that was tied for fifth in sacks allowed in 2019.
There is a possibility that the Colts will put a franchise tag on Castonzo before free agency begins on March 18, but should they decline to exercise that option, he will be one of the most valuable players on the market. The Redskins could bolster their offensive line if they signed him.
2. Joe Thuney, New England Patriots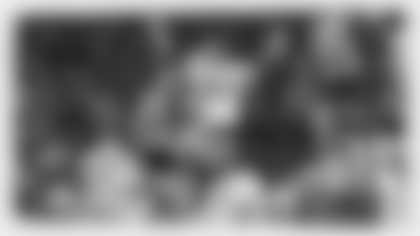 Guard could possibly be one of the biggest areas of need on the Redskins' roster. That will be the case until Scherff and Flowers officially sign new contracts with the team.
Should Flowers and Scherff become unavailable, Thuney would be available for the Redskins to pursue.
Like Castonzo, Thuney has been a consistent starter throughout his four-year career. He has appeared and started in 32 consecutive games and played almost every offensive snap during that span.
Pro Football Focus gave Thuney a grade of 77.4, which was the fifth-highest among guards. As part of an offensive line that only gave up 28 sacks, he allowed just 16 quarterback pressures. He also has history as an offensive tackle in college, which means he could play the position if necessary.
Thuney will likely be another expensive acquisition. His 2019 salary was only $803,000, but Spotrac has his market value set at $13.9 million. The Redskins have the cap space to make it work, though, especially if they can't re-sign Flowers or Scherff.
3. Graham Glasgow, Detroit Lions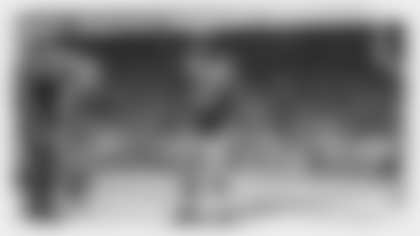 Speaking of versatility, Glasgow has shown plenty of it with the Lions.
As a third-round pick in 2016, Glasgow played left guard, center and right guard in 15 games while starting in 11. He played center and left guard in 2017, and he has been exclusively playing center for the past two seasons.
"That's something that worked out well for me," Glasgow told the Detroit Free Press. "I can play both, I can play both well...I think it comes down to seeing who wants me to play where for what, at what position."
Considering that the Redskins already have a starting center in Roullier, Glasgow would likely be a guard in their offensive system. He was also a top 10 guard, according to Pro Football Focus, and he is expected to be one of the top players in his position.
Glasgow would be another quality replacement if the Redskins are unable to bring back one or both of their starting guards.
4. Daryl Williams, Carolina Panthers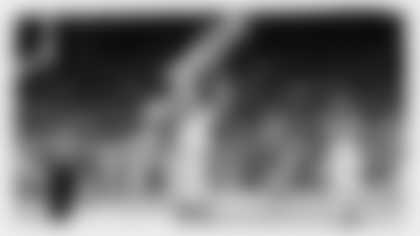 Williams is not considered to be a heavily-coveted free agent, but he would have some value as a depth player with the Redskins.
Williams has had a sporadic career, in terms of playing time. He has started in at least 10 games in three of his five seasons, but he started in only two games during his rookie year and one game in his fourth.
However, he has worked with offensive line coach John Matsko for his entire career. He knows how Matsko's blocking schemes work, he's familiar with offensive coordinator Scott Turner's system and he knows all about the culture Rivera wants to establish with the Redskins.
Williams has played tackle for most of this time with the Panthers, but he did play as a right guard in his second year. Rivera likes players who can play multiple positions, which would be crucial as a backup.
5. Jack Conklin, Tennessee Titans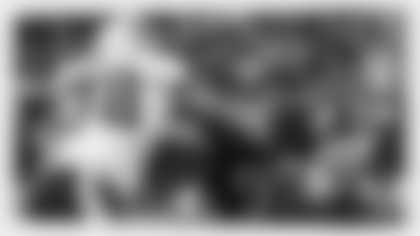 Conklin has played right tackle since he was drafted by the Titans in 2016. He's been one of the better right tackles in the NFL and was even a first-team All-Pro in his rookie season.
But there is always a chance he could switch positions if he signs with a new team. If Conklin is open to that possibility, then the Redskins might take a chance on him.
Like other linemen on this list, Conklin has started in every game of his career. He comes from an offensive line that allowed the second-most sacks in 2019, but he is a solid run blocker. He would be a welcome asset to a group that has to block for Adrian Peterson and Derrius Guice.
Conklin has also had some injury issues in his career. He suffered a torn ACL at the end of the 2017 season, which forced him to miss seven games in 2018.
But Conklin had a solid year to finish his rookie contract with a grade of 78.3 by Pro Football Focus. If the Redskins do manage to re-sign Scherff and Flowers, adding Conklin would make their offensive line even more formidable.