On today's edition of NFC East Intel, we look at the Eagles reportedly placing a linebacker on the trade block, the Giants potentially being interested in Jamison Crowder and Jaylon Smith's return to the field for the Cowboys.
---
Headline:Eagles Reportedly Looking To Trade Mychal Kendricks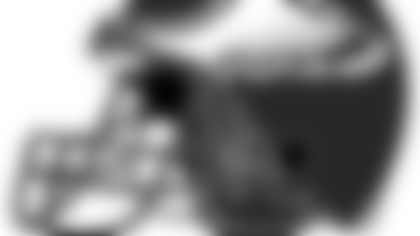 Is Philadelphia looking to trade Kendricks with three years left on a five-year contract signed prior to the 2015 season?
That's the news coming out today from PhillyVoice.com's Jimmy Kempski, who is reporting that the Eagles may look to trade the 26-year-old this offseason.
A second-round pick in the 2012 NFL Draft, Kendricks has been a solid contributor for the Eagles over the last five years. He's collected 382 tackles along with 12 sacks, six fumbles forced, five fumbles recovered and three interceptions.
But Kendricks saw his usage significantly dip under new defensive coordinator Jim Schwartz in 2016, as he appeared on only 27 percent of the Eagles' defensive snaps despite being active for 15 games.
If he were to stay in Philadelphia for the 2017 season, the California product's salary cap hit would be nearly seven million dollars.
"While Kendricks has been bad at times, he has flashed his athletic ability at other times," Kempski writes. "Unfortunately for Kendricks, Schwartz was unable to find creative ways to use him to the best of his abilities. For example, in the view of many talent evaluators, Kendricks' best trait as a linebacker is his blitzing ability. In 2016, Kendricks rushed the passer a grand total of just nine times, according to ProFootballFocus."
Kendrick made waves on the Redskins' front in 2015, when he said Washington "got something coming to them" in the lead up to their Week 16 clash for the NFC East title.
Of course, the Redskins not only won that game 38-24, but Jordan Reed caught nine passes for 129 yards and two touchdowns, the second coming against Kendricks in coverage.
---
Headline: Could The Giants Try To Get DeSean Jackson?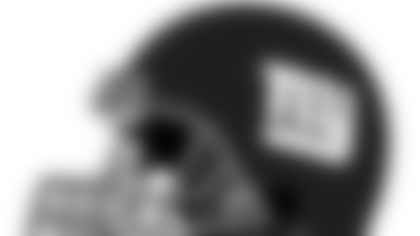 While Jackson made it clear last week that the Redskins remain the No. 1 team he wants to be with next season and beyond, he's still currently set to be an unrestricted free agent soon and will be open to negotiations with all 32 teams.
If he reaches that stage, speculation has run free that he could return to the Eagles.
But what about the Giants? They have a desire to add to their receiving cops outside of Odell Beckham Jr., and Jackson would give New York a deep threat almost no one can match.
"In one fell swoop, the Giants would add an explosive, much-needed offensive weapon that has tormented them for years, while robbing the Redskins of a player they desperately need, ruining the Eagles' best-laid plans for a dream reunion, and putting a lump in the Cowboys' throat," writes NJ.com's James Kratch.
Jackson, of course, remains the league's best deep threat even though he just turned 30 years old. He's also coming off a 1,000-yard season in which he averaged 17.9 yards per reception.
In order for a move like this to happen, though, the Giants would potentially have to move on from Victor Cruz, which they did on Monday afternoon. (Cruz was going to have a cap hit of nearly $10 million, while his dead money value is $1.9 million according to Spotrac.com).
Still, Jackson appears focused on returning to the Redskins first and foremost.
"The biggest thing for me is that my production on the field speaks for itself," Jackson said last week. "I do want to still be here, my family and my house. I have everything here and I don't want to be in a transaction and move."
Headline: Five Moves The Giants Could Make This Offseason
ESPN Staff Writer Bill Barnwell is going division-by-division over the next two weeks to highlight five potential moves each NFL team could make this offseason.
Barnwell kicked off the series on Monday with a look at the NFC East.
For the Giants, Barnwell thinks the team should part ways with Cruz, J.T Thomas and Rashad Jennings (who the Giants officially released on Monday), try to extend the contracts for Justin Pugh and Weston Richburg, pick up Beckham Jr.'s fifth-year option and potential re-sign Johnathan Hankins.
Additionally, Barnwell believes New York needs to bolster right side of the offensive line after the Giants finished with one of the league's worst rushing attacks.
You can read all of Barnwell's thoughts here.
---
Headline: Jaylon Smith Shows Off Progress, Jerry Jones Talks Pass Rushers Jaylon Smith missed the entire 2016 season after suffering a torn ACL and LCL in last January's Fiesta Bowl matchup between Notre Dame and Ohio State.
Smith was considered a near-lock as one of the top picks in the 2016 NFL Draft, but slid into the second round following his injury. Some feared that he'd never be the same, but that didn't stop Dallas from taking Smith with the 34th-overall pick.
If he can return healthy, Smith could turn into an impact player in the eyes of Cowboys owner Jerry Jones.
"We have, in Jaylon Smith, a real improvement to our defense. He can play now if he starts now and has the kind of spring that you'd expect him to have," Jones said on ESPN Dallas 103.3 radio. "He can play, in my view, where he is. But I do expect him to improve with his nerve and even be more comfortable, but in my mind, he's capable of playing right now."
That was the first of Jones' recent comments on the defense, as he also said that he wants to bring in some "war daddies."
"It's not a question of that. It's a question of where is he?" Jones said. "And who gives him up if he's a veteran? Or where is he in the draft, or where is he anywhere? So, yeah, we do need pressure. We're going to try to do something about it."