On today's edition of NFC East Intel we look at the Eagles' re-signing Malcolm Jenkins, Victor Cruz' status with the Giants and the Cowboys moving on from Greg Hardy.
---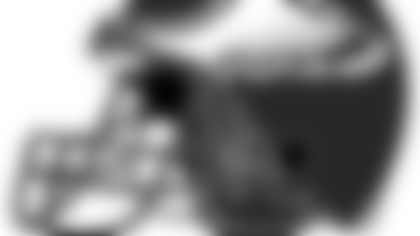 Headline:Eagles Agree To New Contract With Malcolm Jenkins
The Eagles' pre-free agency spending continued on Monday afternoon when it was announced that Philadelphia had signed Jenkins, a 2015 Pro Bowler, to a reported five-year deal with $21 million guaranteed.
Jenkins was a first-round pick for the New Orleans Saints in 2009 and played cornerback for them their during their Super Bowl run that year.
The next season, he was moved to safety, a position he's played ever since.
Prior to the start of the 2014 season, Jenkins signed with the Eagles.
In his two seasons in Philadelphia, Jenkins has started all 32 regular season games, recording 189 tackles with 25 passes defensed, five interceptions four forced fumbles and two touchdowns.
Jenkins joins defensive end Vinny Curry, tackle Lane Johnson and tight ends Zach Ertz and Brent Celek as those who have already gotten new deals with the Eagles this offseason.
What this means for the Redskins:The 28-year-old Jenkins has been one of the better safeties in the NFL over the last few years, and the Eagles hope he'll be a key cog in their defense under new defensive coordinator Jim Schwartz.
Headline:Can The Eagles Find A Way To Add A Second-Round Pick?
Thanks to their trade with the then-St. Louis Rams last year when Sam Bradford and Nick Foles were swapped, the Eagles do not have a second-round pick this year.
But are they interested in adding one?
ESPN's Phil Sheridan writes that Eagles executive vice president of football operations Howie Roseman "has a history of making good trades for draft picks. With needs on the offensive line, at quarterback and in the secondary -- not to mention wide receiver and linebacker -- Roseman might try to pry a pick from another team."
Sheridan continues that if teams were interested in trading a draft pick with the Eagles, Kiko Alonso could be a possibility as trade bait.
Acquired last year in the LeSean McCoy trade, Alonso is still on his rookie contract.
The Eagles have had some success with their second round picks in recent years, as Eric Rowe, Jordan Matthews, Zach Ertz and Mychal Kendricks are all important players for Philadelphia.
What this means for the Redskins: The draft is where Redskins general manager Scot McCloughan prefers to build up a football team.
The Redskins currently hold the following draft picks in the first three rounds: No. 21, No. 53 and No. 84.
---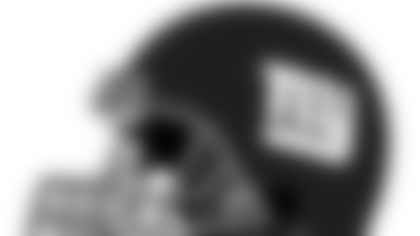 Headline:Giants May Look To The Draft To Bolster Offensive Line
As Graziano notes, the Giants have already use recent high picks on offensive linemen, as they've selected Justin Pugh (2013) and Erick Flowers (2015) with first-round picks and Weston Richburg (2014) in the second round.
But while the left side of the line may be set, the right side still needs help.
Graziano believes the Giants will ultimately use their first-round pick on defense, but says that "it wouldn't be crazy to use their second-round pick, which as of now is No. 40, on an offensive lineman if they find one there they like. So when we had Mel Kiper Jr. on a conference call last week, I asked him for some names of linemen who might leak out of the first round and be available at the top of the second, the way Landon Collins was for the Giants last year when they needed a safety."
What this means for the Redskins:While the Redskins only managed three sacks against the Giants last season, their defense got the better end of the Giants' offense, especially in the second meeting of the season in late November.
The Giants have struggled running the ball in recent years, too.
The Redskins, meanwhile, have an offensive line that is mostly homegrown and could once again have four or even five starters that were drafted by the organization.
Headline:Victor Cruz Could Count For Large Cap Number In 2016
Despite not playing for the last season and a half now, Giants wide receiver could be the second highest paid player for New York this season.
NJ.com's Jordan Raanan writes that Cruz is set to make $8 million in 2016 and will count for almost 10 million against the salary cap.
When healthy, Cruz was one of the best wide receivers in the NFL, as the University of Massachusetts product tallied 241 receptions for 3,626 yards and 41 touchdowns from 2011-2013.
But his 2014 season was cut short by a torn ACL and he missed all of the 2015 season with a calf injury.
Even if Cruz is able to return to the field this season, there's no guarantee that he'll be the same player he was a few years ago.
Plus, Cruz is far from the Giants' top receiving option now as Odell Beckham Jr. has established himself as one of the best wide receivers in the NFL.
What this means for the Redskins:Cruz gave the Redskins fits when he was on his tear, highlighted by his game-winning 77-yard touchdown reception in a game in 2012.
While the Redskins' split games with the Giants last year, they must find a way to slow down Beckham Jr. as hard as it is. In three career games against the Redskins, Beckham Jr. has five touchdown receptions.
--- Headline:Cowboys Done With Greg Hardy
After just one season with the organization, Dallas appears ready to end their time together with Hardy, who was signed as a free agent last season.
According to 105.3 The Fan in Dallas, the Cowboys are not interested in bring back Hardy after he completed his one-year deal.
Hardy was suspended for the first four games of the 2015 season, and then returned to the lineup following the Cowboys' Week 5 bye.
He produced just six sacks in 12 games.
Hardy, of course, has dealt with severe off-field issues and suspensions over the years.
What this means for the Redskins:The Cowboys were the only team to take a chance on Hardy following his domestic violence case from 2014, but they seem ready to move on from him.
Hardy had just three tackles and no sacks against the Redskins last year.
Headline:Cowboys Reportedly Not Interested In James Laurinaitis
Released by the Los Angeles Rams last week, Laurinaitis is expected to get a lot of attention in free agency. But don't count the Cowboys as one of those teams that want to bring the 29-year-old on board.
"The Cowboys see the 29-year-old as an 'aging' player — and one they do not want to budget for at the middle-linebacker position. Laurinaitis has been making about [six] million annually and will likely command that same sort of salary going forward, as he picks a team that can 'play for the Lombardi Trophy,' CBSDFW.com's Mike Fisher writes, citing sources.
Laurinaitis was a mainstay in the Rams' lineup over the last seven seasons, as he appeared and started in every single game over the last three seasons.
The Ohio State product also recorded at least 100 tackles each season as well.
What this means for the Redskins:Laurinaitis will certainly have a market for his services, but the Cowboys want to move forward with someone else.
That could be Rolando McClain, who is a free agent but played well for Dallas when healthy, or someone like UCLA's Myles Jack, who has been linked to the Cowboys in mock drafts.