On today's edition of NFC East Intel we look at the Eagles' making a big trade, the Giants hosting two veteran pass rushers and the Cowboys not taking a quarterback in the first round.
---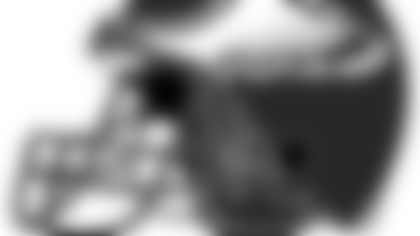 Headline:Eagles Reportedly Trade Kiko Alonso, Byron Maxwell
In a move that may be equally a talent decision as it is removing themselves from the Chip Kelly era, Philadelphia has traded away Byron Maxwell and Kiko Alonso to the Miami Dolphins according to NFL.com Insider Ian Rapoport.
Both players were acquired by Kelly last season, with Alonso coming over in a trade with the Eagles' No. 1 leading rusher of all-time, LeSean McCoy.
Maxwell was one of the biggest free agent splashes, as the former "Legion of Boom" member was finally getting his chance to showcase his talents away from Richard Sherman and the rest of the talented Seahawks defense.
Instead, he struggled to find his stride as the Eagles' top cornerback.
Alonso, meanwhile, returned from a season-ending injury in 2014 to play in 11 games, recording 43 tackles and an interception. But the University of Oregon product really didn't have the impact the Eagles were hoping for after he tallied 158 tackles and four interceptions as a rookie in 2013.
The Eagles in return will get draft pick compensation.
What this means for the Redskins:The Eagles apparently ran of patience quickly with both players after just one season.
Maxwell signed a six-year contract with the Eagles during the first week of free agency last year. Depending on the team's plans, this could mean Eric Rowe could be thrust into full-time starting action after starting 15 games as a rookie.
Headline:Eagles Were Reportedly Interested In Trent Williams
Had the Redskins not placed the non-exclusive franchise tag on Cousins last week, the Eagles may have tried to bring Cousins to Philadelphia, ProFootballTalk's Mike Florio is reporting.
Of course, Washington would not only give Cousins the franchise tag, but he has already signed his tender and is under contract for the 2016 season.
The Eagles, meanwhile, announced the signing of Sam Bradford to a two-year extension shortly after last Tuesday's franchise tag deadline.
Bradford will be working with new head coach Doug Pederson, who was at one time an Eagles quarterback himself.
In his first season with the Eagles, Bradford started 14 games and set career highs in completion percentage (65 percent) and passing yards (3,725) while throwing for 19 touchdowns to 14 interceptions.
Cousins, meanwhile, excelled in his first season as the Redskins' starting quarterback, as he set the franchise single-season passing yardage record (4,166) while throwing for 29 touchdowns to 11 interceptions.
What this means for the Redskins:The Redskins' hope is that Cousins can be their franchise quarterback moving forward after he replaced Robert Griffin III as their starting quarterback.
Bradford has had individual success against the Redskins over the years, as he has thrown nine touchdowns to two interceptions, but he has a career record of 2-3 against Washington.
Headline:Eagles Will Be In Search For A Wide Receiver
Yes, the Eagles have used quite a few high draft picks on wide receivers in the last two drafts, but they will be looking for a few more weapons for Bradford.
"They're young, they're talented," Pederson said of the current receiving corps via PhillyVoice.com. "I think they have a good rapport with Sam. I think he'll be able to work with them. I think that's very important. I still think you have to create depth at that spot, at that position. We'll look into free agency there, and then obviously the draft. But I think it's a good, talented, young group of receivers."
If the Eagles do elect to go the free agency route, there are quite a few big-name receivers they could look at as potential pickups.
Some of the more experienced soon-to-be free agents at the position include Anquan Boldin, Marques Colston and Nate Washington, while others like Wes Welker and Percy Harvin provide slot receiver options.
What this means for the Redskins: Two years after the release of Jamison Crowder and a season after Jeremy Maclin left for Kansas City, the Eagles remain in need of a game-changing wide receiver duo.
Of their high picks, Jordan Matthews has been the most productive as he has 1,869 yards and 16 touchdowns in two seasons, but Nelson Agholor struggled as a rookie in 2015.
---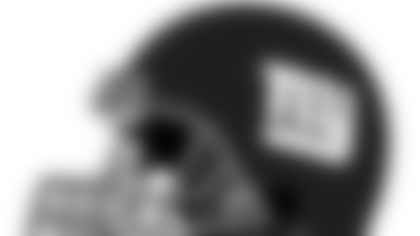 Headline:Victor Cruz Could Be Released By The Giants
The Giants and Cruz have been working on restricting the wide receiver's contract as he's due to have one of the biggest salary cap hits for the Giants as it currently stands now.
The Giants have quite a lot of salary cap room for the upcoming season (close to $60 million), but Graziano said the potential restricting of his contract is more about value than need for more money.
Cruz, undrafted out of the University of Massachusetts, burst onto the scene in 2012 with 82 receptions for 1,536 yards and nine touchdowns.
He followed it up with another 1,000-yard campaign in 2013.
But his 2014 season was cut short by a knee injury and he missed all of the 2015 season with an ankle issue.
What this means for the Redskins:Cruz was a player that the Redskins struggled to contain over the years when he was their top target.
Even if he does come back to New York, it will be difficult to see Cruz having the same sort of impact he used to have.
Headline:Charles Johnson, Mario Williams Meet With New York
In need of help to prop up a floundering pass rush, the Giants have reportedly met with veterans Charles Johnson and Mario Williams as free agency heats up.
The Giants struggled getting to the quarterback last season, as they managed just 23 sacks, the third fewest in the NFL.
Jason Pierre-Paul was expected to be the leader of their pass rush, but a fireworks injury in July forced amputation on one of his fingers and he really never got into a groove, managing just one sack.
Johnson was released by the Panthers last week after 10 seasons in Carolina.
In total, he's recorded 279 tackles with 63.5 sacks and 16 fumbles forced.
During the 2012 season, the University of Georgia product totaled career highs in sacks (12.5) and fumbles forced (seven).
Williams, meanwhile, was the No.1-overall pick of the vaunted 2006 NFL Draft.
For his career, the North Carolina State product has recorded 386 tackles with 96 sacks and 16 fumbles forced.
Five times Williams has accumulated double-digit sack totals.
What this means for the Redskins:The Giants are undergoing a pretty massive roster overhaul under new head coach Ben McAdoo.
Revamping their defense could be a priority.
--- Headline:Cowboys Won't Take A Quarterback With The No. 4 Pick
Despite the belief by many that the Cowboys will use their first-round pick on a quarterback of the future, former Dallas general manager Gil Brandt says owner and current general manager Jerry Jones has hinted that will not happen.
"Jerry told me recently that he will unequivocally not take a quarterback at No. 4, where the Cowboys draft this year," Brandt wrote. "I believe him. It makes sense if you think Romo will make a full recovery from offseason surgery, will be your starter for at least three more years, and your team has a window of opportunity that will remain open by filling more glaring needs with the top pick in the draft."
That doesn't, however, mean the Cowboys won't take a quarterback at some point in this year's draft.
As Dallas found out the hard way this year, sometimes veteran stop plugs don't work out, as Brandon Weeden and Matt Cassel struggled in place of the twice injured Romo.
Kellen Moore started the final two games of the season for Dallas in 2015, but wasn't exactly impressive under center.
Romo won't be around forever, and at 35 with now a string of collarbone injuries, the Cowboys will have to at one point bring in a younger quarterback.
Brandt brings up Dak Prescott, Kevin Hogan, Brandon Doughty, Jeff Driskel and Brandon Allen as potential draft options.
What this means for the Redskins:Jones appears very committed to Romo despite the fact that he's nearing the end of his career and hasn't exactly been able to stay completely healthy, either.
If Romo can rebound this season, it may not be an issue in the short-term that they don't have a younger quarterback behind him. But eventually, it could come back up.