On today's edition of NFC East Intel, we look at the Eagles' moving back to traditional play calling, the Giants' tight end situation and the Cowboys' defensive ends group with two potential early season suspensions.
---
Headline: Eagles, Fletcher Cox Agree To Contract Extension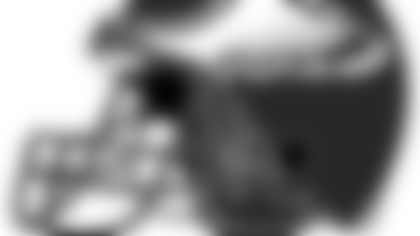 The Eagles have locked up the two-time second-team All-Pro for six more years, as the team announced on Monday evening a contract extension for Cox.
ESPN's Adam Schefter is reporting that the deal is for $103 million, $63 of which is guaranteed. It is the most guaranteed money for a non-quarterback in NFL history.
Cox was drafted by the Eagles in the first round of the 2012 NFL Draft. In four seasons in Philadelphia, the Mississippi State product has totaled 212 tackles with 22 sacks, seven passes defensed and five fumbles forced.
During the 2015 season, Cox set a personal best with 9.5 sacks.
What this means for the Redskins: Cox is yet another homegrown talent the Eagles have given a contract extension to this offseason.
The Redskins will now be seeing Cox through the 2022 season as the two teams continue to battle for NFC East title.
Headline: Eagles Returning To More Traditional Play Calling
With the Chip Kelly Era – which included some unorthodox play calling – long over in Philadelphia, the Eagles are returning to a more streamlined method of getting calls to the quarterbacks.
Gone are sideline placards and the lack of huddling under new head coach Doug Pederson.
"In Doug Pederson's offense, play calls are wordy," ESPN's Phil Sheridan writes. "The quarterback gets the call via his helmet speaker from the sideline. He then goes into the huddle and repeats the call exactly, making sure to get all 10 or 12 words in the correct order. Each word gives the other players specific instructions about the play call, the alignment, the blocking scheme and so on."
Pederson also likes to put more puts "more on the quarterback in this system," just another example of the changes under the first-year head coach.
"Even when I was a player with coach [Andy] Reid, he put everything on the quarterback," Pederson said. "And we had to learn it that way."
While the Eagles' starting quarterback, for now, is Sam Bradford with first-round pick Carson Wentz fighting for early playing time, the team also has Chase Daniel in the fold.
Daniel worked with Pederson in Philadelphia prior to the pair joining the Eagles.
"This is part of the reason why Chase is here," Pederson said, "to teach that verbal communication with Sam and for them to dialogue and bounce these situations and the terminology back and forth."
What this means for the Redskins: Coming from the college ranks to the NFL with his upbeat offensive tempo and play calling, Kelly's offense was hard to stop in his first season at the helm. Then it faded.
The Eagles' offense did not score more than 24 points in their last three matchups with the Redskins, all wins for Washington.
---
Headline: Giants Rolling With Little-Known Tight End Corps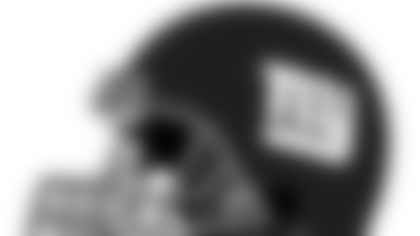 While the Giants' have quite a bit of headline talent at wide receiver, highlighted by two-time Pro Bowler Odell Beckham Jr., their tight ends are a relatively under the radar group.
Of the five tight ends currently on New York's roster, only rookie Jerell Adams was drafted. Larry Donnell, Matt LaCosse, Ryan Malleck and Will Tye all went the undrafted route.
Also, of the group only Donnell and Tye have significant NFL action.
Donnell is likely the most known member of the group after his breakout season in 2014 when he totaled six touchdown receptions.
Last season, though, he was limited to just eight games with a neck injury.
"The feeling is great, to be able to come back and step on this grass, it's exciting to play again and be able to do the thing I love,'' Donnell told *The New York Post*. "Now [the neck] is just completely healthy and I know for a fact I'm going out and playing with a healthy body.''
Tye, meanwhile, could be in line for the starting nod after hauling in three touchdown receptions as a rookie.
"Everything's possible, continue to keep working, do everything I can to give the coaches even more confidence, push myself away from the other guys so they can say, 'OK, this guy's in the lead to have this spot,' '' Tye said. "They could have picked up somebody else, but they stuck with me. That gives me confidence."
What this means for the Redskins: The Redskins have struggled at times stopping Donnell, as the best game of his NFL career came in a matchup with Washington in 2014 when he caught three touchdown passes.
With an improved defense, though, the Redskins hope to be able to stop performances like that from happening again.
---
Headline: Tyrone Crawford Wants To Remain At Defensive Tackle Despite A Potential Need At Defensive End The Cowboys will likely be down a few defensive ends to start the 2016 season.
Not only is Randy Gregory going to be serving a four-game suspension to start the year, DeMarcus Lawrence could be in line for a similar punishment. Greg Hardy is also no longer a member of Dallas' squad after just one season.
While Crawford's name has been floated around as one that could make a short-term move to the defensive end – a position he has prior experience at -- the fifth-year Boise State product believes the team would be better served keeping him inside.
Crawford added of playing defensive tackle: ""That's where I think I'm best, that's where I'm getting most comfortable. That's where I want to be great."
"It's two different animals," Crawford said of the defensive line positions. "It's a man's world inside and [Lawrence] is going to hate me for saying that, but when I was playing end [in 2014], it was definitely an easier practice and easier year. Not easier, but it was less physical. It was easier on the body. You didn't have to face as many injuries and bumps and bruises through the season.
The 6-foot-4, 290 pounder is coming off his best season as a professional, as he tallied 35 tackles and five tackles in 16 games.
What this means for the Redskins: The Redskins host the Cowboys in a Week 2 matchup at FedExField. Without potentially Gregory and Lawrence, Dallas' defensive ends could have a combined eight NFL sacks.