On today's edition of NFC East Intel we look at the Eagles looking at quarterbacks, the Giants wanting wide receiver help and the Cowboys being linked to Joey Bosa.
---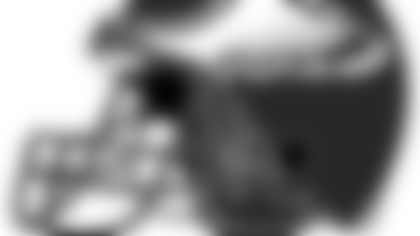 Headline:New Offensive Lineman Stefan Wisniewski Hoping To Start For New Team
Earlier this week, the Eagles announced the signing of Stefan Wisniewski, a six-year veteran in the NFL.
Wisniewski, has played for both the Oakland Raiders (2011-14) and Jacksonville Jaguars (2015), playing primarily center.
Before signing with the Jaguars last season, Wisniewski, 27, reportedly visited with the Redskins.
In Philadelphia, Wisniewski appears in line for starting left guard honors.
"I'll play wherever they want me to," Wisniewski said at his press conference earlier this week via Philly.com. "I'm just looking for an opportunity to play . . . It certainly seems there's an opening (at left guard), and I'll compete. Wherever I can get on the field is fine. If it's left guard, center, right guard, tackle - I really don't care."
One knock on the Penn State product's time with the Jaguars last season was that his played dipped during the latter stages of the season despite playing all 16 games.
Wisniewski doesn't see it that way, though.
"I thought I played pretty well all year," Wisniewski said Tuesday. "I had a bad snap or two; that's not good, as a center, but other than that, I thought I played pretty well. It just kinda didn't work out, for a long-term thing."
What this means for the Redskins:The Redskins ate up the Eagles' offensive line last season, as Washington combined for 10 sacks along with holding Philadelphia to 132 rushing yards.
Headline:Eagles Meeting And Working Out Multiple Quarterbacks
Even though Philadelphia re-signed Sam Bradford this offseason, and new head coach Doug Pederson brought over Chase Daniel from Kansas City, where the two were together the last three seasons, the team is doing extensive work analyzing quarterbacks in the 2016 NFL Draft class.
Some like Jared Goff and Carson Wentz are surefire first-round picks; others like Kevin Hogan will likely be snagged in the middle to late rounds.
ESPN's Adam Caplan on Wednesday reported that the Eagles are holding a pre-draft workout for Penn State quarterback Christian Hackenberg.
The team is also reportedly scheduled to host Wentz, Goff and Mississippi State's Dak Prescott as well.
While Wentz may be the first quarterback taken (some mock draft have him as high as the No. 2-overall pick), NFL.com's Lance Zierlein reports that Pederson is interested in the North Dakota State gunslinger.
The Eagles currently hold the No. 8 pick in the draft following last month's trade with the Miami Dolphins where they shipped out Byron Maxwell and Kiko Alonso.
What this means for the Redskins:The Eagles may just be trying to touch all their bases, but they ultimately could be looking for a young arm as the No. 3 quarterback, like the Redskins are right now, too.
---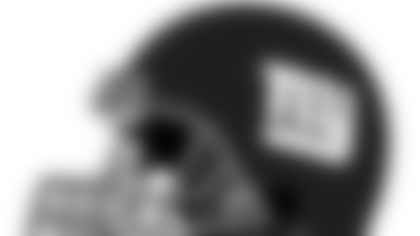 Headline:Could New York Be Looking For Wide Receiver Help?
Yes, the Giants already have Odell Beckham Jr. They've also re-signed Victor Cruz. But New York could use a little extra help there according to Paul Schwartz of the New York Post.
Schwartz believes the Giants could target a wide receiver early in the draft and mentions Notre Dame's Will Fuller, Pittsburgh's Tyler Boyd, South Carolina's Pharoh Cooper and Braxton Miller of Ohio State.
The Giants lost Reuben Randle, their No. 2 wide receiver last year, to the Eagles last month.
Outside of Beckham Jr. and Randle, the Giants' next highest producing wide receiver in 2015 was Dwayne Harris, who hauled in 36 receptions for 396 yards.
Fuller may be the draft's fastest wide receiver product, proving his speed during February's NFL Combine with a 4.32-second 40-yard dash.
Cooper, meanwhile, finished his final two seasons at South Carolina with 2,109 yards and 17 touchdowns.
Miller has gotten some attention in recent months after his Senior Bowl performance highlighted just how far – and how quickly – he's come in his transition from quarterback.
What this means for the Redskins:Beckham Jr. has had quite a bit of success against the Redskins in his three games against Washington, but as New York tries to re-ignite their role as a player in the NFC East, they're looking to add some weapons beside him.
Headline:Giants Add French Wide Receiver During Offseason
These days, it's hard to not know at least a little bit about a player before he enters the NFL.
Even if he didn't attend the Combine or appeared at a small pro day setting, at least something can be found on the internet.
But occasionally, there's an outlier. For the Giants this offseason, its wide receiver Anthony Dable, who has almost no football background. His Giants.com profile is even blank.
But at 6-foot-5, 215 pounds, he's got the size that at the very least is intriguing.
"You don't come from France just to say, 'I was on the practice squad' or 'I was signed and then released,'" Dable told ESPN's Dan Graziano. "I'm trying to be good. I'm trying to be great. I'm trying to earn the respect and the trust of the team so they give me a chance and I can play."
Dable learned about the NFL playing video games. Now the Giants are hoping he'll be a steal from halfway across the globe.
What this means for the Redskins:Again, the Giants are in search of any and all wide receiver help. Dable making the team would be quite the story, but for now, seems like a longshot.
--- Headline:Mel Kiper Jr. Has Cowboys Going Defensive Line In The First Round
In his mock draft update on Wednesday, ESPN's Mel Kiper Jr. pegged Ohio State defensive end Joey Bosa to the Cowboys with the No. 4-overall pick.
"I don't think they should be out of the market for a quarterback this high, but it's hard to go wrong with the best pure pass-rusher in the draft. Bosa might not be the kind of freakish athlete you peg for a future 20-sack season, but he's a much better athlete than many give him credit for, and he'll be an early contributor who can stay on the field in any situation," Kiper Jr. writes, via The Dallas Morning News.
Bosa has been considered by some to be the No. 1 prospect this year after a stellar three-year run at Ohio State, where he totaled 51 tackles for loss and 26 sacks in 38 games.
According to his NFL.com draft profile, Bosa could turn out to be similar to current Redskins linebacker Ryan Kerrigan.
What this means for the Redskins:Cowboys owner and general manager* *Jones appears very committed to Tony Romo despite the fact that he's nearing the end of his career and hasn't exactly been able to stay completely healthy, either. Reports have it that the Cowboys likely won't take a quarterback in the first round.