On today's edition of NFC East Intel, we look at the Eagles' signing of Stephen Tulloch, Olivier Vernon's impact on the Giants and Alfred Morris' early performance with the Cowboys.
---
Headline: Eagles Sign Stephen Tulloch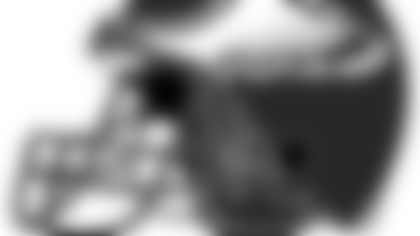 For the second time in as many weeks, the Eagles added a former Tennessee Titans player to their roster, signing veteran linebacker Stephen Tulloch.
Tulloch, 31, entered the professional ranks with the Titans as a fourth-round pick in the 2006 NFL Draft. He would play in Tennessee for five seasons before signing with the Lions in 2011.
The North Carolina State product would spend five seasons with the Lions before being released last month.
Signing with the Eagles, Tulloch hopes he can replicate his successes from last season when he recorded 100-plus tackles for the sixth time in his career.
"Obviously, he's familiar with Coach [Jim] Schwartz's defense," Eagles head coach Doug Pederson said. "At the same, he's coming in to compete for that linebacker spot there in the middle. It's just unfortunate with the loss of Joe [Walker] right now. We need depth to fill that spot.  We've just got to see where he's at. What his health is when he gets here. His physical, all that stuff with players, and then slowly work him in."
What this means for the Redskins: Even though Tulloch is gunning for a starting linebacker spot, the Eagles' returning linebackers won't let him take the job easily.
Both Jordan Hicks and Mychal Kendricks want to remain in contention, too.
"It pushes everybody," Hicks said via the team's official website. "It always makes you rise to the occasion and find what you're made of and I expect that to happen."
Kendricks, as you may recall, was on the wrong end of two Jordan Reed touchdowns in the Redskins' NFC East-clinching victory last December.
---
Headline: Giants Sign Kicker Randy Bullock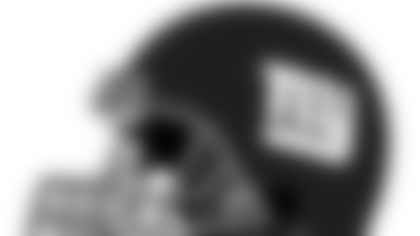 With Josh Brown set to serve a one-game suspension to start the regular season, the Giants added the veteran kicker on Monday afternoon.
Bullock, 26, has signed a reported one-year deal. He split time between the Houston Texans and New York Jets last season, connecting on 19-of-23 field goal attempts.
The Texas A&M product converted on 26-of-35 field goal attempts as a rookie and followed it up with 30 field goals made during his sophomore season.
Brown will miss the Giants' season opener against the Dallas Cowboys on Sept. 11.
The 14-year Nebraska product has appeared in all 48 regular season games for the Giants over the last three seasons.
Headline: Olivier Vernon Having Early Impact On Giants
Signed to a lucrative free agent deal by the Giants during the offseason, Vernon is already helping a New York defense in desperate need of help.
Vernon has been putting in extra work in practices and it's something both teammates and coaches are recognizing.
"I never want to give the impression that I've fallen into a big contract and everything else will just come to me and I'm being lackadaisical and everything like that. I never want to give that impression," Vernon said via ESPN.com. "I just want to show everybody what I can do."
Vernon also prepares "like no one I've ever seen" according to Giants sixth-year linebacker Kelvin Sheppard.
"I've been in the league six years and one of the hardest working guys I've seen, from the way he prepares in the offseason -- I've seen him train in the offseason -- to the way he diets," Sheppard said. "The things he does some people might be picking up as we get going, but he does it every day. When he's not in during special teams you'll catch him on the side field doing sprints."
What this means for the Redskins: Prior to his signing with the Giants, Vernon spent four seasons with the Miami Dolphins where he collected 29 sacks.
The Giants' hope is that he can continue to excel alongside Jason Pierre-Paul, who was re-signed earlier this year.
---
Headline: Cowboys Like What They See Out Of Dak Prescott, But Trying to Halt Some Of The Hype After leading the Cowboys' first-team offense to two touchdowns in his NFL preseason debut last week against the Rams, Prescott entered Friday's game after Tony Romo threw five passes.
The rookie out of Mississippi State did not disappoint those wanting to see him succeed, connecting on 12-of-15 passes for 199 yards and two more touchdown tosses along with 28 rushing yards and two rushing touchdowns.
But even though the fourth-round pick has tallied six touchdowns in just two games, Dallas' brass is trying to cool suddenly heightened expectations for Prescott.
"It's preseason. It speaks for itself. So far he's done a really nice job leading the team. I think he is being productive. His production speaks for itself," Cowboys executive Stephen Jones said. "It's still preseason. We will have to continue to evaluate his progress. It's the full body of work. Not just two preseason games. Minicamps. It's the practices. It's everything."
What this means for the Redskins: The Cowboys' hope is that Prescott won't have to see the field this season with Romo back on the field, that's easier said than done.
Romo has appeared in all 16 regular season games in only a handful of seasons. Still, Dallas would like Prescott to be a potential quality backup for the time being, something they haven't had over the years.
Headline: Alfred Morris Trying To Redeem Career With New Surroundings
Morris, of course, jumped onto the scene for the Redskins as a rookie in 2012, setting the team's single-season rushing record. He would continue to be the team's starting running back in the three seasons following his debut, but his production wasn't nearly the same.
During the 2015 season – his last in Washington – Morris ran for a career-low 751 rushing yards and just one touchdown.
With Washington wanting to invest more in Rob Kelley and Morris entering free agency, the Redskins let the two-time Pro Bowler walk before he elected to sign with Dallas in March.
Even though Morris may not be a starter for Dallas, he's run with intention so far this preseason. In Dallas' 41-14 victory over the Miami Dolphins last week, Morris ran for 85 yards and a touchdown on just 13 carries.
"I never feel like I have to prove anything. This is my fifth year, and I've had success on the ground. I was fortunate to have success early in my career," Morris said via ESPN.com. "It's an opportunity to say, 'Look, I've done this and I still can do this despite what happened last year to me. I'm still the same guy I was in 2012 as I am in 2016.'"
Regardless of what role he takes on for the Cowboys, Morris is "working hard and learning every day."
"He was more of a first- and second-down back in Washington," Cowboys coach Jason Garrett said, "so we're giving him an opportunity to do some other things here."
What this means for the Redskins: Ezekiel Elliot – the No. 4-overall pick in the 2016 NFL Draft – is still expected to carry the load this season, but Morris could have a bigger role that most originally foresaw for him.