On today's edition of NFC East Intel, we look at the Eagles' potential early plans for Carson Wentz, the Giants' top training camp storylines and the current state of the Cowboys' linebacker corps.
---
Headline: Eagles Leaning Towards Having Carson Wentz Inactive For Rookie Season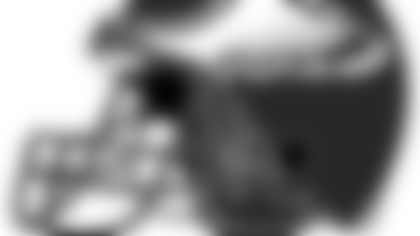 The Eagles appear, for now, set on keeping Sam Bradford as the team's starting quarterback heading into the 2016 regular season and Wentz on the sidelines and inactive.
Philadelphia traded up in the 2016 NFL Draft to select Wentz with the No. 2-overall pick. Entering draft season, Wentz was considered a fringe first-round pick, but a strong showing in January's Senior Bowl and at the NFL Combine catapulted the North Dakota State product to the top of the board.
Even though Wentz was selected just after the Los Angeles Rams took California quarterback Jared Goff with the No. 1-overall pick, the Eagles want to slowly ease him into the starting lineup.
"Typically, the third quarterback is down," Eagles head coach Doug Pederson said recently via CSNPhilly.com. "And it's hard right now, I think, right now to look down the road. But if we had to play this week, Carson would be down. He'd be the third quarterback, he'd be deactivated. That's probably the direction we're heading, I would think, is going that route, barring injury, and you know how this game is. But typically, the third quarterback, whoever that is, is down on game day."
It's not too common anymore for a first-round quarterback to being inactive for his rookie season, as teams want instant contributions from the position. But with Bradford and even Chase Daniel, who played under Pederson when he was the Kansas City Chiefs' offensive coordinator, Philadelphia feels they're in a good spot to not play him early.
Last season, Bradford started 14 games and threw for 3,725 yards and 19 touchdowns to 14 interceptions.
What this means for the Redskins: While Wentz may not be in the Eagles' immediate plans to start the 2016 season, they could be forced into using him at some point.
Only twice in five healthy seasons has Bradford started all 16 regular season games and Daniel hasn't been anything more than a backup in his eight-year career.
---
Headline: Previewing The Headlines Of Giants Training Camp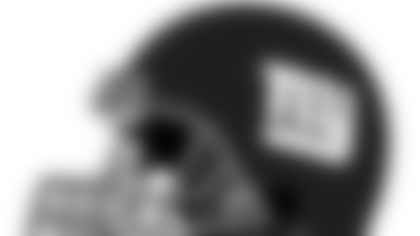 ESPN's Dan Graziano recently posted an article highlighting some of the biggest storylines for New York's training camp, which starts Friday, June 29.
While the Giants had an active offseason, Graziano's top storyline focuses on the health of returning veterans like Victor Cruz and Jason Pierre-Paul.
Cruz missed all of the 2015 season with a calf injury after missing the second half of the 2014 season with a torn patellar tendon.
The University of Massachusetts product burst onto the scene with a 1,500-yard season in 2011, but at 29-years old and now an injury history, question marks surround the former Pro Bowler.
Pierre-Paul, meanwhile, returned for the second half of the 2015 season after suffering serious hand injuries while using fireworks.
The South Florida product wasn't nearly as productive once back on the field, though, as he managed just one sack in eight games while adjusting to having a wrapped hand.
Graziano also believes that 2016 third-round pick Darian Thompson could be a starter once the season rolls around.
"The Giants still don't have a natural free safety to pair with Landon Collins, and Thompson got some run there in the spring as part of an inexperienced group of candidates," Graziano writes. "It shouldn't be hard for him to rise above the likes of Nat Berhe, Cooper Taylor and Mykkele Thompson if Darian Thompson shows he can make the calls on the back end."
What this means for the Redskins: The Redskins will find out early just how impactful both Pierre-Paul and Cruz still are, as they'll tangle with the Giants in Week 3.
Cruz gave Washington fits during his impressive three-year from 2011-13, but if active he'll face a stiffer Redskins secondary.
Headline: Odell Beckham Jr. Discusses Josh Norman
Of the many reasons that Redskins fans were excited upon the initial news that Norman was signing with the burgundy and gold was the fact that'd he be matched up with Beckham Jr. two times every year.
While Beckham Jr. has risen to national prominence over the course of his first two NFL seasons, Norman pieced together an All-Pro season in 2015. In a late December clash, though, the two engaged in one of the most physical battles in recent league history, as neither player wanted to give the other the upper hand in a heated situation.
The two had since gone their separate ways, but discussion about the two was reignited on Wednesday when ProFootballTalk.com put out Beckham Jr.'s most recent comments about Norman that will be in the August issue of *GQ *magazine.
"If I wasn't playing him twice a year, maybe people wouldn't bring it up as much," Beckham Jr. said of their previous encounter. "But now it'll be a lot more media attention for him, attention that I don't really look for, attention that I don't need. The reason he's become so relevant is because of me."
Norman was asked about Beckham Jr. and Dallas Cowboys wide receiver Dez Bryant -- another player the Coastal Carolina product has gone toe-to-toe with in the past -- in his first press conference with the Redskins back in April, stating he was simply "looking forward to a competitive game, hard-nosed competition" against bother players.
"Best on best," Norman said. "You see me, I see you. Nothing more, nothing less. Make a good play? Cool, let's go to the next one. If you don't? Cool, let's go to the next one. At the end of the day, after them four quarters, we're going to see who's standing."
What does this mean for the Redskins: The Redskins face the Cowboys and Giants in back-to-back games in Weeks 2 and 3 of the regular season.
All eyes will be on Norman to see how he performs against both receivers.
---
Headline: Dallas Signs Linebacker Justin Durant In Wake Of Rolando McClain's Suspension The Cowboys announced this week the signing of Durant, a 10-year veteran who played with the Cowboys during the 2013 and 2014 seasons.
Splitting time between the Jacksonville Jaguars, Detroit Lions, Atlanta Falcons and the Cowboys, Durant for his career has recorded 598 tackles with 23 passes defensed, six fumbles forced and 3.5 sacks.
During his previous two seasons in Dallas, Durant appeared in 16 games with 12 starts, collecting 73 tackles.
Cowboys owner and general manager Jerry Jones said that McClain, who is serving a 10-game suspension to start the season, will make a comeback for Dallas.
"There's a lot of reasons why we don't cut him: cap, many reasons," Jones said via NFL.com. "But the bottom line is, I'd like to be positive about this and think that we haven't seen the last of Rolando McClain."
Jones also that rookie linebacker Jaylon Smith is "not off plan" as he deals with a nerve-damaged knee that will likely sideline him for the entire 2016 season.
"The rejuvenation of the nerve that would help him get in position to actually hit the playing field is not complete, but it is not behind," Jones said. "It was to be expected."
What this means for the Redskins: The Redskins host the Cowboys in a Week 2 matchup at FedExField and hope that a high-powered offense will only make matters worse for a defense that will be without McClain along with Randy Gregory and Demarcus Lawrence who are also serving suspensions.