On today's edition of NFC East Intel we look at the Eagles' quarterback situation, the Giants' questions marks at linebacker and how the Cowboys' running back situation could play out.
---
Headline: Sam Bradford Struggling During OTAs While Carson Wentz Reportedly Has Strong Grasp Of Offense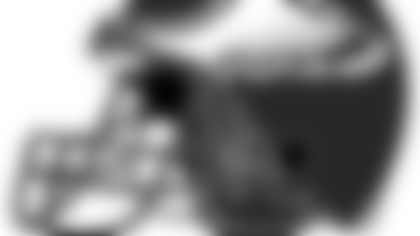 At first deciding to stay away from the Eagles' facility in the days following Wentz' selection with the No. 2-overall pick in the 2016 NFL Draft, Bradford ultimately returned for offseason workouts and currently remains the team's No. 1 quarterback.
But the 2010 first-overall pick – who re-signed with the Eagles this offseason before Wentz was drafted – has struggled during OTAs.
NJ.com's Eliot Shorr-Parks reports that Bradford threw a pair of interceptions during Tuesday's OTAs among other hiccups.
There were additionally two drops that could have been interceptions as well.
NJ.com's Matt Lombardo also made the observation last week that Wentz already has a better understanding of new head coach Doug Pederson's offense than Bradford.
"Wentz has shown a plus-NFL arm, accuracy to make every throw on the route tree and an ability to move the pocket and buy time," Lombardo wrote. "Not for nothing, but Wentz also seems to be ahead of Bradford in terms of mastering Pederson's offense."
What this means for the Redskins: While Bradford appears to be the Eagles' top quarterback right now, he could be hard pressed by Wentz and even former Redskins quarterback Chase Daniel for the starting gig.
The Redskins won't play the Eagles until Week 6. That is known. Which quarterback they'll be facing isn't.
---
Headline: How Healthy Devon Kennard Is For The Season Could Be Key To Starting Linebackers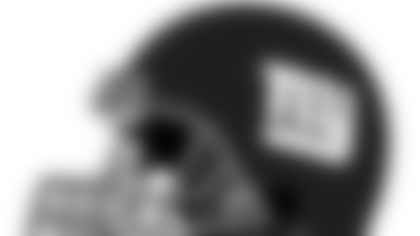 The Giants' linebacking corps is jumbled right now, with no clear-cut starters out of the group just yet.
But if Kennard – a fifth-round pick by New York – can stay healthy, he'll likely be penciled in as one of the starters.
"When healthy, Kennard represents an additional pass-rusher who can get after the quarterback from the defense's second level and can move up to the line on obvious passing downs," ESPN's Dan Graziano writes. "This is an important position in defensive coordinator Steve Spagnuolo's defense. It is the position they had in mind for Georgia's Leonard Floyd when they were considering using their first-round pick on him last month. And one of the reasons they had their eye on Floyd, who went to the Bears one pick before their first-round selection, was their concern about Kennard and his ability to stay on the field.
Outside of Kennard, the Giants also have middle linebackers Jasper Brinkley, Kennan Robinson and rookie B.J. Goodson along with outside linebackers J.T. Thomas, Jonathan Casillas and Kelvin Sheppard.
What this means for the Redskins: Kennard – who has missed 11 games over his first two NFL seasons – has faced Washington three times during his career, registering 22 tackles.
The Redskins, of course, are familiar with Robinson – a fourth-round pick in 2012 – while Brinkley and Casillas both appeared in 15 games last season.
---
Headline: Ezekiel Elliott Embracing Competition While Cowboys Keep All Their Running Backs For Now The Cowboys already had 1,000-yard rusher Darren McFadden and Lance Dunbar returning for the 2016 season before they signed former Redskins running back Alfred Morris.
Then they drafted Elliott with the No. 4-overall pick in the 2016 NFL Draft.
With a crowded room, the Cowboys reportedly fielded calls for potential trades for one of their running backs – along with Ronald Leary -- but the team didn't bite.
"We got calls during the draft asking to trade for a couple of our running backs, and we just don't have that interest," Cowboys Executive Vice President Stephen Jones told The Star-Telegram. Ron's a big part of this football team. I know it's disappointing when you've been starting, and then you're not starting. We'd hoped that he would look at it as 'let's come in here and compete.'"
Despite all of the veterans around him Elliott seems primed to be the team's top running back in 2016.
What this means for the Redskins: The Redskins will find out really quick how the Cowboys plan to use their running backs, as Washington hosts Dallas Week 2.
While Elliott could very well be the No. 1 back, the game will highlight Morris' return to FedExField on the Cowboys' end.