On today's edition of NFC East Intel, we look at the Eagles' trade Dorial Green-Beckham, Victor Cruz' health with the Giants and Dak Prescott's future as the Cowboys' backup quarterback.
---
Headline: Eagles Land Dorial Green-Beckham In Trade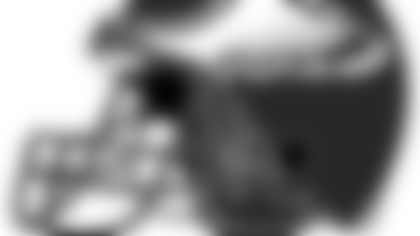 The Eagles on Tuesday decided to add the talented, but sometimes troubled young wide receiver from the Tennessee Titans in exchange for offensive lineman Dennis Kelly.
Green-Beckham was one of the most talented players in college football during his time at Missouri, but an off-field issue resulted in a dismissal from the school's football team.
He transferred to Oklahoma but never saw the field with the Sooners before entering the 2015 NFL Draft. His size (6-foot-5, 237 pounds) piqued the interest of a lot of talent evaluators, but his checkered past resulted in a slip to the second round where the Titans eventually picked him with the 40th-overall selection.
During his rookie season, Green-Beckham caught 32 passes for 549 yards and four touchdowns while twice recording 100-yard games.
But the Titans ultimately grew tired of Green-Beckham and shipped him to the wide receiver hungry Eagles.
"Incredibly talented guy," Eagles general manager Howie Roseman said via the team's official website. "He's got to make the most of this opportunity. It's going to be up to him to prove his value to this football team."
What this means for the Redskins: With the departures of both Jamison Crowder and Jeremy Maclin now long in the past for Philadelphia, the Eagles are trying to revamp their offense with a young wide receiver corps that now includes Green-Beckham.
The Redskins don't face the Eagles until Week 6, so the verdict may already be out on Green-Beckham's drive – and ability – by the time Philadelphia travels to FedExField.
Headline: Carson Wentz Hopes To Be Back For More Preseason Action
In his preseason debut for the Eagles last week, Wentz, the second-overall pick in the 2016 NFL Draft, cracked a rib after a hit by Tampa Bay Buccaneers linebacker Micah Awe.
Wentz has been a spectator at Eagles practice since, but hopes to return for Philadelphia's preseason finale against the New York Jets on Sept. 1.
"I really hope so," Wentz said via CSNPhilly.com. "Heck, I'd love to play tomorrow. That's kind of how I am. We'll have to wait and see what the doctors recommend."
Wentz finished the preseason opener completed just 12-of-24 passes for 89 yards and an interception. His 41.8 passer rating was the worst among the Eagles' quarterbacks.
What this means for the Redskins: Even if the Eagles want to sit Wentz all season, they wanted to get him as many reps as possible during the preseason. Sam Bradford, of course, is the team's starting quarterback but he has yet to prove to be a consistent NFL quarterback.
---
Headline: "Just The Status Quo" For Oft-Injured Victor Cruz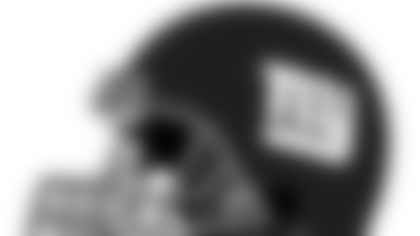 Cruz is once again battling injury.
After missing the second half of the 2014 season with a knee injury and all of last year with a calf issue, the University of Massachusetts product wanted the 2016 season to be proving grounds that he can stay healthy.
Now he's dealing with a groin injury that kept him out of New York's preseason opener. But the team hasn't lost faith in him, at least at this stage.
"It is a little bit tricky," Giants general manager Jerry Reese said. "He's been battling these lower extremity injuries for a long time now. I thought he was as healthy as he's been at the beginning of training camp. But now he has a little nagging groin injury that's bothering him some. I do think we're going to get him back in time for him to play."
New York is hoping to get him back up and running again very soon.
"We're building him up to get to a position where we can make an evaluation, and he had the hiccup," Giants head coach Ben McAdoo said. "We're hoping to get him some work on Wednesday."
What this means for the Redskins:The Giants' hope is that Cruz can at least be a contributor this season, even if he isn't what he used to be. The Redskins first face New York – Cruz in fold or not – in Week 3.
---
Headline: Dak Prescott Could Be Holding Down Backup Quarterback Spot Have the Cowboys finally found a competent backup quarterback for Tony Romo?
Cowboys owner Jerry Jones seems to think so after Prescott's debut against the Los Angeles Rams when he connected on 10-of-12 pass attempts for 139 yards and two touchdowns while working with both the first- and second-team offenses.
"He is a long way from Canton, a long way from Canton," Jones told the Star-Telegram on Monday. "But it was certainly a great start. It was just good to see the coaching staff and everybody get behind the promise of what he might be able to be as a player. Certainly the way he and [Jameill] Showers played, I wouldn't consider a backup quarterback situation at all. I wouldn't want to, by any way, deter the progress and the excitement that he can bring to the building of the team and the future."
Romo dressed for the game but did not play.
What this means for the Redskins: Despite appearing in all 16 regular season games in just half of the years he's been Dallas' starting quarterback, the Cowboys haven't had much success with the quarterbacks who have replaced him in the lineup.
But their hope is that Prescott – the 2016 Senior Bowl MVP – can maybe provide a spark if needed. The Redskins did not face Romo in either of the team's matchups with the Cowboys last season.