On today's edition of NFC East Intel, we look at Fletcher Cox's current situation, the Giants' use of a fullback on defense and Alfred Morris wanting to be a strong pass catching threat out of the backfield.
---
Headline: Fletcher Cox Reports To Eagles' Mandatory Minicamp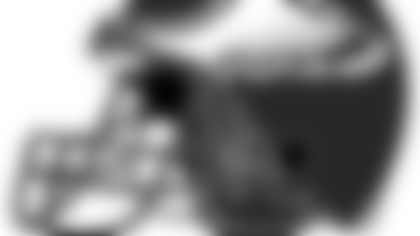 Despite his desire for a new long-term deal which has resulted in Cox not showing up to recent offseason workouts, the two-time second-team All-Pro showed up to the Eagles' mandatory minicamp on Tuesday.
"I'm happy to be back in Philadelphia to get back to work with my teammates and coaches," Cox said in a statement via NFL.com. "I'm excited for this upcoming season and I can't wait to get on the field for minicamp this week, learn our new defense, and do whatever I can to help our team win. Any discussion about my absence from the offseason program or my contract will be handled privately between me, my agent and the Eagles organization."
Cox was drafted by the Eagles with the No. 12-overall pick in the 2012 NFL Draft. In four seasons in Philadelphia, he's collected 212 tackles with 22 sacks and five fumbles forced.
The Eagles have been busy this offseason re-signing some of their top defensive talent, as Vinny Curry and Malcolm Jenkins have each received new deals, but Cox for now is entering the 2016 season on the final year of a five-year deal.
What this means for the Redskins: Cox has been one of the Eagles' most consistent players over the last four years. He's started 57 of the last 58 regular season games for Philadelphia, and can certainly cause problems if given the opportunity to do so.
---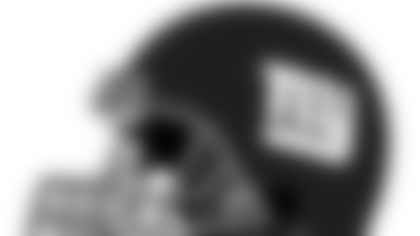 Headline: Nikita Whitlock Hopes To Play Some Defense Again This Year
While he's listed at fullback, Whitlock played quite a bit on the Giants' defensive line last season, as he totaled six tackles and a sack during the 2015 season.
Whitlock was a defensive lineman during his days at Wake Forest in college, but converted over to fullback with the Bengals after going unsigned in 2014.
Eventually landing with the Giants last season, Whitlock – who started as the team's No. 2 fullback before surpassing Henry Hynoski – was asked to play some defensive snaps with New York in need of more rotational players.
Whitlock has since added 25 pounds onto his frame in hopes that he can contribute more on that side of the ball at 260 pounds.
"That's my natural weight, 260," Whitlock told ESPN.com. "Cincinnati wanted a smaller guy to run routes and stuff, but then I'm here last year and I'm looking around. Henry was like 270 at one point. I can play fullback at the higher weight."
The Giants did go out and bolster their defensive line with the likes of Olivier Vernon and Damon Harrison, but Whitlock believes there still could be room for him.
"I just look at myself as a tool," Whitlock said. "On offense, I've got the hammerhead, and on defense, I've got the nail remover. So whatever job they need done, I'll do it."
What this means for the Redskins: It isn't too often anymore that a player is seen playing on both sides of the ball, but Whitlock did just that last year. The Giants are one of the few teams that still uses a fullback, though.
---
Headline: Alfred Morris Wants To Add To The Cowboys' Passing Game Morris made himself a household name during his Redskins tenure for what he did between the tackles, as he rushed for 1,000 yards in three of his four seasons in Washington.
But the Florida Atlantic product believes he can be a passing game contributor, too, even if it is something he's not necessarily strong at.
"I want to be a complete back," Morris said via ESPN.com. "That's something I'd not been able to do in the previous four or five years. Just get more involved in the passing game. I feel like there's a unique opportunity to build that trust and faith with the coaches and quarterbacks."
Morris reportedly caught three passes during a Cowboys practice session last week.
The two-time Pro Bowler signed with the Cowboys this offseason, but will likely be in a heated battle for playing time at running back, as the team drafted Ezekiel Elliott and return Darren McFadden.
Lance Dunbar also returns following an ACL and MCL tear. He has 52 receptions for 524 yards in 41 career games.
What this means for the Redskins: If any team knows Morris' strengths and weakness, it is the Redskins.
While Morris was a consistent running threat, he was almost nonexistent in the passing game during his four years as a starter for Washington, collecting just 47 receptions with a long of 26 yards.
Headline: Terrance Williams Seeking Big Deal, But Cowboys May Not Be Able To Provide It
While Dez Bryant receives the brunt of attention from the Cowboys' receiving corps, Williams isn't exactly void of talent.
In three seasons with Dallas, the 2013 third-round pick has accumulated 133 receptions for 2,197 yards and 16 touchdowns.
With Bryant out for most of the 2015 season, Williams became the Cowboys' top target. He responded with a 52-catch, 840-yard campaign along with three touchdown receptions.
Williams is entering the fourth and final year of his rookie deal and is looking to cash out.
But can the Cowboys afford it?
Other players similar to Williams, such as Mohamed Sanu and Allen Hurns have received big contracts this offseason.
"The Cowboys typically try to re-sign their free agents to-be in the offseason before the final year of their contracts," ESPN's Todd Archer writes. "To date, it does not sound as if there have been many or any discussions about a long-term deal. The Cowboys have made huge financial investments on their offense with Tony Romo, Dez Bryant and Tyron Smith, and they just drafted Ezekiel Elliott fourth overall. Jason Witten is among the higher paid tight ends. They have picked up the fifth-year option on center Travis Frederick's contract for 2017 worth $8.8 million."
What this means for the Redskins: While the Cowboys already signed Bryant to a long-term deal last summer, Dallas doesn't have a ton of depth behind Williams.
Players like Cole Beasley and Lucky Whitehead certainly serve their own purposes, but neither will likely match Williams' production.