On today's edition of NFC East Intel, we look at the Eagles' cap situation, the future of Victor Cruz with the Giants and the interesting road ahead for Cowboys quarterback Tony Romo.
---
Headline: Eagles Have Around $12 Million In Cap Space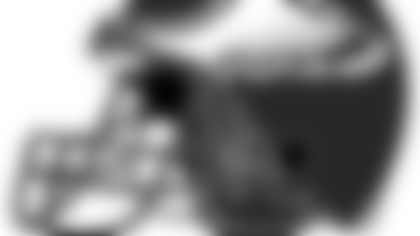 After turning over coaching duties to first-year head coach Doug Pederson in 2016 following an unsuccessful three-year run for Chip Kelly, the Eagles finished in last place in the NFC East with a 7-9 record.
The Eagles had some bright spots on the roster such as the play of rookie quarterback Carson Wentz and collecting four Pro Bowl nods.
In fact, the Eagles were a surprise team through the first three weeks of the season with a 3-0 record that included a 34-3 victory over the Pittsburgh Steelers.
Then the Eagles hit a rough patch, losing nine of their next 11 games following a Week 4 bye.
As they seek a redemption season, the Eagles are currently working with about $12 million in cap space this offseason. That's not a lot in comparison to other teams such as the Redskins (who have around $60 million in cap space to work with in the offseason).
NJ.com's Eliot Shorr-Parks sees some potential moves for the Eagles that could create some financial flexibility, though, including cutting nine-time Pro Bowl tackle Jason Peters, three-time Pro Bowler running back/returner Darren Sproles, linebacker Connor Barwin, running back Ryan Mathews and cornerback Leodis McKelvin.
In total, those five players currently take up more than $32 million of cap space (this year's cap is at $168 million).
While it'd be difficult seeing the Eagles cutting so many veteran players, it could benefit the organization to release at least a few of these players or try to restructure their contracts.  
Shorr-Parks thinks Mathews (99 percent), McKelvin (85 percent) and Barwin (80 percent) are most likely to be looking for new contracts soon.
Headline: Could The Eagles Be Looking At A Trade For Torrey Smith?
CBSSports' Jason La Canfora recently reported that the Eagles could be looking at veteran wide receiver help in the form of Torrey Smith, a former Baltimore Raven and current San Francisco 49er.
"Yeah, the offensive line needs retooling, too, but getting Carson Wentz someone who can line up outside the hash marks and make a play is a required starting point for the 2017 offseason," La Canfora writes. "They might land Torrey Smith in a trade, but they need to draft a receiver high as well."
Smith, 28, enters the 2017 season with three years left on a contract he signed with the 49ers in 2015.
For his career, the University of Maryland product has amassed more than 4,500 receiving yards with 37 touchdowns.
Despite being a big acquisition for San Francisco, Smith has struggled to produce big numbers with the 49ers in his two seasons there.
Working with quarterbacks Blaine Gabbert and Colin Kaepernick, Smith has collected just 930 yards in 28 games for the 49ers.
The Richmond, Va., native, did, however, record at least 750 yards in all four of his seasons with the Ravens and just turned 28 years old.
Philadelphia's receiving corps has been inconsistent ever since Jeremy Maclin and Jamison Crowder departed – the team's last two 1,000-yard receivers.
2015 first-round pick Nelson Agholor really hasn't complemented Jordan Matthews the way the team had hoped, as the speedster currently averages just 11 yards per reception in his career to date.
---
Headline: Victor Cruz Hopes To Return In New York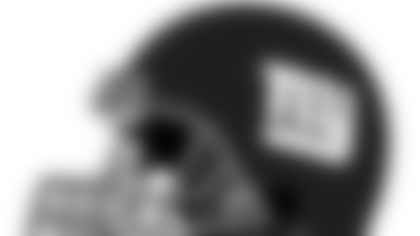 For the first time since the 2013 season, Cruz was active for nearly all of the 2016 campaign as New York's third wide receiver behind Odell Beckham Jr. and rookie Sterling Shephard.
While he no longer appears to be the threat he was during his back-to-back 1,000-yard seasons in 2011 and 2012, Cruz was able to return from two season-ending injuries to catch 39 passes for 586 yards and a touchdown in the regular season opener against the Cowboys.
But with potential large salary cap hits looming over the final two years of his current contract, there's some uncertainty about Cruz's future with the Giants.
He also appears to be a more natural fit in the slot, but the Giants moved him to the outside after drafting Shephard out of Oklahoma.
"That's the question,'' Cruz said via The New York Post. "You got to take it as it comes, eat the food that's given to you and see how it tastes. Obviously playing the slot is something I'm best at and an opportunity to do that would definitely be great.''
Cruz – who will turn 31 years old in November – was held under 50 receiving yards 10 different times during the season as the Giants looked to their top two wideouts for production.
"I've been weighing that, and obviously throughout my tenure with the Giants there's been guys that have left, left for greener pastures and it hasn't been that way,'' Cruz said. "That's kind of been the Giants' — I wouldn't say curse — but kind of thing. Every guy that's left the Giants hasn't necessarily done tremendously well. I think about that, even though it might just be a mental thing and not something that's true for everyone. It definitely weighs on my psyche a little bit.''
---
Headline: Tony Romo Doesn't Want To Retire Just Yet After being relegated to backup duties following a preseason back injury that opened the door for Dak Prescott to win NFL Rookie of the Year Honors, Romo appeared in just one regular season game during the 2016 season – a meaningless Week 17 game against the Eagles.
It was the least among of action he received since the 2004 season.
While Romo had been the face of the franchise since taking over the starting quarterback gig in 2006, it was clear from Prescott's production early on that the veteran would no longer be leading the team in the huddle.
Romo likely won't return to Dallas in 2017, especially with a cap hit of nearly $25 million just to be a backup. But the soon-to-be 37-year-old isn't looking to hang it up just yet.
ESPN's Adam Schefter reported on Sunday that Romo is determined to play in 2017 despite interest in his services on the television side.
One team that could take Romo? The Kansas City Chiefs.
NFL Network's Ian Rapoport said last week that Kansas City is "non-committal" to Alex Smith as the starter.
The Redskins play the Chiefs at Arrowhead Stadium next season. Stay tuned.