On today's edition of NFC East Intel, we look at the Eagles releasing two wide receivers, Victor Cruz making his long-awaited return to the field for the Giants and the Cowboys' quarterback situation with an injured Tony Romo.
---
Headline: Eagles Release Rueben Randle, Chris Givens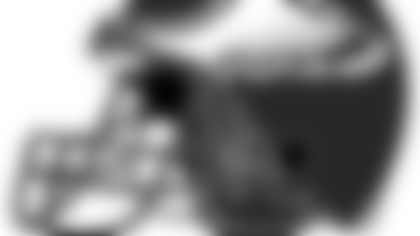 As cuts begin to be made, the Eagles on Sunday parted ways with two veteran receivers: Rueben Randle and Chris Givens.
Randle, 25, was signed by the Eagles earlier in the offseason after spending four seasons with the Giants. He is coming off a season in which he hauled in 797 yards and a career-high eight touchdowns, but reports coming out of Philadelphia was that he was far too inconsistent to grab a roster spot.
Givens, 26, was also acquired in free agency this offseason after he split the first four years of his NFL career between the St. Louis Rams and Baltimore Ravens.
He had worked some with the first-team offense (including a 19-yard reception to begin the Eagles' most recent preseason game), but the Eagles decided to move on without him.
The moves leave the Eagles with eight wide receivers: Jordan Matthews, Nelson Agholor, Dorial Green-Beckham, Josh Huff, Paul Turner, Marcus Johnson, Cayleb Jones and David Watford.
What this means for the Redskins: Philadelphia's passing game appears to be a work in progress, even if Sam Bradford is the starting quarterback and Matthews and Agholor are returning.
The Redskins and Eagles first meet in Week 6 of the regular season.
---
Headline: Victor Cruz Plays In First Game Since The 2014 Season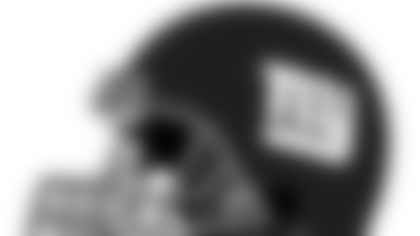 For the first time since tearing his patellar tendon in October 2014, followed by a calf injury that wiped away his 2015 season, Cruz was back at MetLife Stadium on Saturday evening, recording one reception for four yards. It was his first catch in 685 days.
"It felt good to put that jersey on again and go out there with my teammates, from the warmup, the pregame, and then during the game to be in the position to make a play and be out there running routes against an opponent, it felt good," Cruz said via NBCNewYork.com.
While Cruz recorded just one reception, he said it was "definitely good to get one in."
"That ball felt like it was forever in the air before it got to my hands, but it was good to kind of catch that ball and get a little contact, get a little hit out of bounds, and hopefully I can build on that," Cruz said.
What this means for the Redskins: The Giants are hoping that Cruz can come back healthy and bolster a passing attack that has heavily relied on Odell Beckham Jr.
If the 29-year-old stays on the field, rookie Jonathan Allen or Dashaun Phillips could be tasked with stopping him in the slot.
---
Headline: Tony Romo Suffers Fractured Bone In His Back The Cowboys likely won't be with Romo to start the regular season, as Dallas head coach Jason Garrett announced on Saturday that the veteran quarterback suffered a fractured bone in his back from a hit taken in last Thursday's preseason game against the Seattle Seahawks.
"We're going to monitor his condition day by day and we'll see how he feels going forward," Garrett said via DallasCowboys.com. "There's no timeframe when he's going to return."
While Garrett wouldn't specify Romo's status moving forward, most reports that have surfaced have said the Eastern Illinois product will likely be out six to 10 weeks. That could potentially see him miss the first half of the season.
With Romo hurt, the Cowboys currently move forward with 2016 fourth-round pick Dak Prescott as the starter and Jameill Showers as the primary backup.
Fourth-year Boise State product Kellen Moore broke his ankle on Aug. 3 during a training camp practice.
Even though Prescott has shined in the preseason (he's thrown five touchdowns and ran for two more in three games), ESPN's Bill Barnwell thinks Cowboys fans should be worried.
"I would be lying if I didn't say the numbers look better than Prescott on tape," Barnwell writes. "He has made some excellent throws, and I'm not a scout, but watching with impartial eyes, Prescott has been inconsistent. He underthrew a fair number of his passes, including the touchdown pass to Dez Bryant against the Dolphins and the score to Jason Witten against the Seahawks, the latter of which was nearly intercepted. Miami also dropped a would-be pick. Prescott has had a clean pocket for many of his throws, and when teams have pressured him, his throws have suffered."
What this means for the Redskins: The Redskins and Cowboys face off early this season, as their first matchup comes in Week 2 at FedExField.
If Romo is unable to go (and all signs point to in that direction), then it will mark the third straight game that the Redskins have faced a Cowboys quarterback other than Romo.
The Cowboys face the Giants in Week 1 in a Sunday afternoon game.