With free agency starting March 18, Redskins.com is going through the team's positions of need and potential options to bolster those groups. Here are the positions we've done so far:
Lastly, it's time to take a look at the defensive backs. Landon Collins is one of the best strong safeties in the NFL, and corner Quinton Dunbar is coming off a career year, but the rest of the secondary is much less proven.
With the release of veteran Josh Norman, Fabian Moreau is next in line to start on the outside with 2019 seventh-round pick Jimmy Moreland playing in the slot. At free safety, Montae Nicholson paired with Collins last season but is not a surefire starter given the new coaching staff. The Redskins also have Troy Apke, though he has played sparingly over his first two NFL seasons.
At the very least, the Redskins are in need of depth in the secondary. But there's also a chance they spend big at either corner or safety. Here are five free agents worth keeping an eye on:
1. Anthony Harris, FS, Minnesota Vikings
An undrafted free agent in 2015, Harris spent his first four NFL seasons as a backup before earning the starting free safety job in 2019. Harris made the most of his big break, finishing the year with a league-high six interceptions to go along with 60 total tackles and 11 pass breakups in 14 games.
The ball-hawking Harris would mesh well with Collins if the Redskins decide he's worth paying for. Despite making just $5.1 million over his first five NFL seasons, Harris' exceptional season made him a premier free agent target. His market value is estimated to be $13.8 million per year, according to Spotrac.
2. Byron Jones, CB, Dallas Cowboys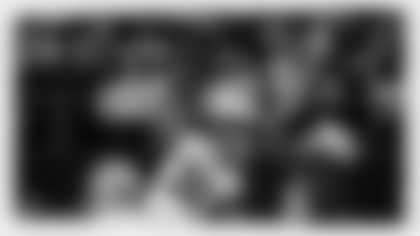 The Miami Dolphins' Xavien Howard is the highest-paid cornerback in NFL history (annual average salary of $15.05 million), but many expect Jones to surpass Howard during this free agent cycle.
The 2015 first-round pick began his NFL career as a backup cornerback, played free safety for two seasons and then transitioned back to corner in 2018.
And in his first season starting on the outside, Jones was one of the league's best at his position.
3. James Bradberry, CB, Carolina Panthers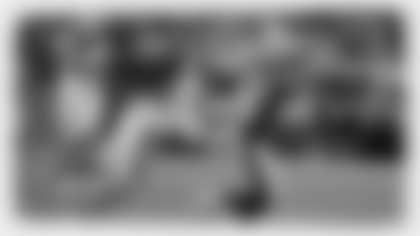 The No. 1 reason Bradberry has been linked to the Redskins is because of his relationship with new head coach Ron Rivera. The Carolina Panthers drafted Bradberry in the second round of the 2016 NFL Draft, and he played nearly four seasons under Rivera, starting 56 games during that stretch.
The question is whether the Redskins are willing to pay for Bradberry. He reportedly wants at least $15 million per year, and while Washington has the cap space to accommodate that request, it might decide to spend its money elsewhere. After all, Bradberry has never received a PFF grade of more than 70 and is coming off the worst grade of his career (61.0) in 2019. To compare, Dunbar earned a grade of 87.6 this past season.
4. Kendall Fuller, CB, Kansas City Chiefs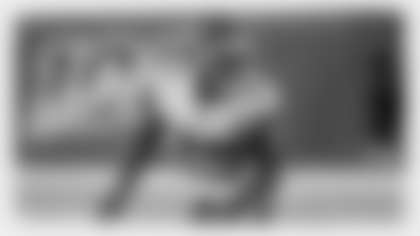 There are several reasons the Redskins might pursue Fuller.
For one, he'll be cheaper than Jones, Bradberry and fellow corner Chris Harris, Jr. of the Denver Broncos. They're all expected to sign deals worth at least $12 million per year, while Fuller's contract will surely be less than that.
Fuller can also fill in anywhere in the secondary. He was the second-highest graded slot corner in 2017, according to PFF, and then served as the Chiefs No. 1 cornerback a year later. And after injuries hindered Fuller for much of last season, he earned back significant playing time as a hybrid safety-corner.
In Super Bowl LIV against the San Francisco 49ers, it was his interception in the final minute that sealed the Chiefs' triumph.
The other aspect to consider is that Fuller might be willing to join the Redskins without them offering him the most money. Fuller grew up in Olney, Maryland, and attended Our Lady of Good Counsel before playing collegiate at Virginia Tech. The Redskins then drafted him in the third round of the 2016 draft.
Following two seasons with the Redskins, he was sent to the Chiefs as a part of the Alex Smith trade. But following two seasons in Kansas City, Fuller could end up returning home.
5. Tre Boston, FS, Carolina Panthers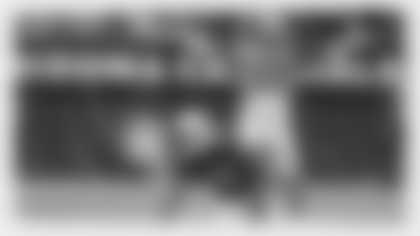 Boston, 27, is a much cheaper alternative to Harris at the free safety position. The 2014 third-round pick spent his first three NFL seasons with the Carolina Panthers under Rivera, starting 16 games over that stretch. He then played one season each for the Los Angeles Chargers and Arizona Cardinals before returning to Carolina for the 2019 campaign.
In 88-career appearances (60 starts), Boston has amassed 242 tackles, 38 pass breakups and 14 interceptions.
Boston is coming off a year during which he started all 16 games, broke up a career-high 11 passes and corralled three interceptions, so he'll likely demand more than the $1.125 million he made last year. Still, his price tag will not come close to some of the other safeties in this free agent class.