The views and opinions expressed in this article do not reflect the opinion of the team.
The new league year is set to begin March 17, and head coach Ron Rivera is faced with a new challenge in his second season with the Washington Football Team.
Rivera took a team that held one of the top picks in the draft and turned it into an NFC East division champion in 2020. His next task is to improve upon Washington's 7-9 record, and that begins with free agency. Several of last year's acquisitions like Logan Thomas and J.D. McKissic played key roles in the team's playoff run, and whoever Washington signs in the coming weeks will be held to that same standard.
Over the next two weeks, Washingtonfootball.com will be breaking down some of the players available at each position. First up are the running backs.
Washington's rushers led a ground attack that ranked 26th last year, but there are several signs that point to a positive future at the position. Rookie Antonio Gibson, despite having limited running back experience at Memphis, was Washington's leading rusher with 795 yards and was one of the league's most efficient rushers.
Washington's other main running backs, McKissic and Peyton Barber, filled out the position with their own unique roles. McKissic was a versatile pass-catcher out of the backfield with 954 total yards and was the second-most efficient receiving running back behind the New Orleans Saints' Alvin Kamara. Barber had just 258 yards, but he was a reliable third-down back and had the second-most rushing touchdowns at the position. (Check out the full breakdown of the position, HERE.)
Rivera is an advocate of creating consistent competition at every position. Washington seems happy with its core rushers, but it has the ability to retool the the position, should it desire. Here is a look at some of the free agent running backs who will be available.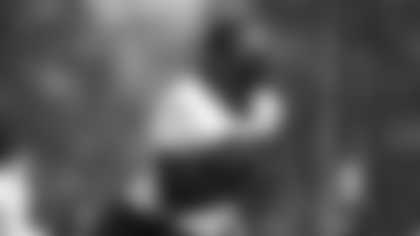 Lamar Miller
Lamar Miller was a late-season addition to the team after Gibson went down against the Pittsburgh Steelers with turf toe. He did not play a single snap for Washington, but Rivera and the coaching staff kept him on the roster after Gibson returned to action as an "insurance policy." With Miller set to become a free agent, Washington could decide to bring him back to fill the same role again next season.
"Lamar has played some quality football," Rivera said in December. "He's given some really good minutes. He's coming off of an injury from last year. We checked up on him and found out everybody thought he's good to go. We're looking forward to having a veteran guy give us some quality minutes available just in case."
As a 29-year-old running back who has been in the league since 2012, Miller is one of the more experienced players at the position. He had a six-year stretch from 2013-18 in which he rushed for at least 700 yards and averaged four yards per carry. He has the 10th-most rushing yards among active players to go along with nearly 1,600 receiving yards.
For a running back room full of younger players, Miller could offer valuable veteran knowledge to Gibson, McKissic and Barber. He was still learning the concepts of the offense, but Rivera liked what he saw from Miller in his limited time with the team. Should Washington find itself in a pinch like it did in December, it would have confidence knowing it could rely on a player like Miller.
"He's a young man that's looked good," Rivera said in January. "He's learning more and more. If we had to have him up, believe me, I would have no issues. He's a smart, young football player who's played some good football in his time already."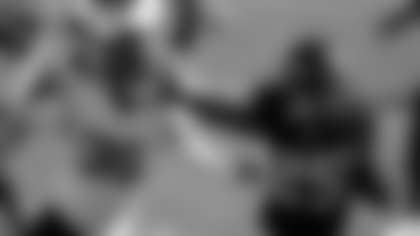 Duke Johnson
Duke Johnson is another more experienced player available this year. He spent the past two seasons with the Houston Texans, and while he did have a career-low in total yards last season, he does have many qualities Washington desires in its running backs.
One of the traits Rivera prizes more than most is position flexibility, and Johnson has certainly flashed that over the course of his career. He quickly found a role on the Cleveland Browns' offense during his rookie year in 2015 by amassing 913 total yards and two touchdowns while averaging 5.5 yards per touch.
Over the next four seasons, Johnson's numbers hovered around that total and even exceeded them multiple times. He backed up a career-high 693 receiving yards with 348 rushing yards and seven total touchdowns in 2017. Two years later, when he signed with the Texans, he had 820 yards from scrimmage with five scores. His stats took a hit in 2020 with 484 total yards, but he has never dipped below 4.6 yards per touch in his career.
Washington already has running backs with a similar skillset in Gibson and McKissic, but adding another could give them more options if either of them are not on the field.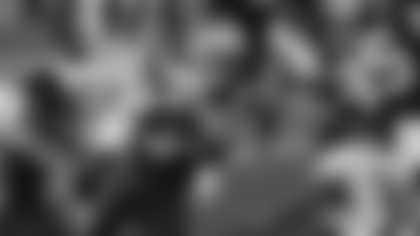 Rex Burkhead
Although he is approaching his 31st birthday, Rex Burkhead has found a way to stay consistent late in his career. He had 67 carries for 274 yards in 2020, which was only 28 yards fewer than in 2019, and averaged. 4.1 yards per attempt.
Like other players on this list, Burkhead has the versatility Washington looks for in players; nearly half of his total yardage has come as a receiver. He is not the flashiest player, but he has proven he can have big games when given the opportunity. One of the best examples of this came last season when he had 98 total yards and a touchdown on 13 touches against the Las Vegas Raiders, which proved to be his highest-graded game of the season, according to Pro Football Focus.
Indeed, Burkhead's career is littered with similar performances. He had 97 yards and a touchdown against the Buffalo Bills in 2019; that was preceded by 69 yards against the Texans in 2018 and 102 yards and two scores against the Bills in 2017. What's more, he has caught at least 70% of his targets in six of the past seven seasons.
Burkhead has never rushed for more than 400 yards in a season, but he is still an effective rotational piece. That is something Washington could use in 2021.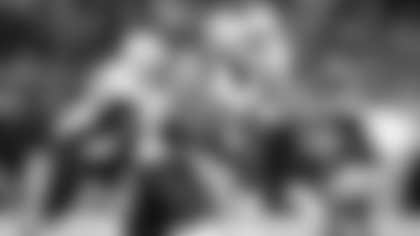 James White
James White has consistently found ways to prove his worth to the Patriots for the past seven years. He only touched the ball 14 times in his rookie season, but since then he has become a staple of New England's offense as a gadget piece offensive coordinator Josh McDaniels can move all over the field.
White's best statistical season came during the Patriots' Super Bowl-winning season in 2018. Not only did he make at least one reception in every game, but he was also second on the team in receiving yards behind Julian Edelman. In the postseason, he caught 74% of his targets for 151 yards.
Seeing as Washington likes to use its running backs as receivers, White could be a worthy addition to its offense. Gibson and McKissic were two of the team's top six receivers, so it is possible White could be another weapon out of the backfield.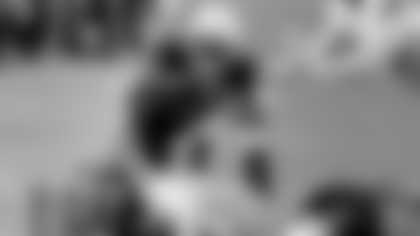 Kenyan Drake
Kenyan Drake is one of the youngest available players this offseason, but don't mistake that for a lack of production. The Alabama product has racked up yards as a rusher as well as a receiver and has had no problem finding the end zone.
Drake has been one of the NFL's most electrifying players since being traded to the Arizona Cardinals. He has more than 1,900 yards and 18 touchdowns in the past 23 games, and he had 25 runs of 10 yards or more in 2020.
Drake has accounted for at least 1,000 yards in each of the past three seasons. Most of that has been as a traditional running back, but the statistics show the Cardinals were successful when putting the ball in his hands. The team was 6-2 when he rushed for at least 60 yards, and he averages nearly 70 rushing yards per game.
Washington already has a bevy of backs it has confidence in heading into 2021, but Drake could add another level to its backfield. And with his 4.45 40-yard dash time, he would be another speedy option at the team's disposal.