The views and opinions expressed in this article do not reflect the opinion of the team.
The new league year is set to begin March 17, and head coach Ron Rivera is faced with a new challenge in his second season with the Washington Football Team.
Rivera took a team that held one of the top picks in the draft and turned it into an NFC East division champion in 2020. His next task is to improve upon Washington's 7-9 record, and that begins with free agency. Several of last year's acquisitions like Logan Thomas and J.D. McKissic played key roles in the team's playoff run, and whoever Washington signs in the coming weeks will be held to that same standard.
Washingtonfootball.com has been breaking down some of the players available at each position. These are the positions that have been covered so far:
Rounding out the series are the quarterbacks. Rivera during his Wednesday press conference Washington continues to "explore all of the options" at the position, from who is on the roster to who will be available in free agency, on the trade market and in the draft.
So far this offseason, Washington has re-signed Taylor Heinicke to a two-year contract and tendered Kyle Allen as an exclusive rights free agent, meaning he'll also be back for 2021. Veteran Alex Smith will not be, as the two sides recently agreed to mutually part ways.
Should Washington elect to sign a quarterback next week, here are some free agent options.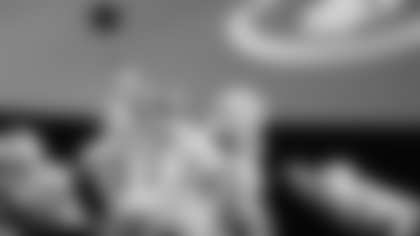 Ryan Fitzpatrick is 38 years old, but he showed last season with the Miami Dolphins that he can still make plays for a playoff-contending team. The veteran gunslinger started the first six games before rookie Tua Tagovailoa replaced him with the Dolphins sitting at 6-3. But whenever the Dolphins needed him, Fitzpatrick came through.
In a Week 12 spot start against the New York Jets, he completed 24 of 39 passes for 257 yards and two scores. About a month later, with the Dolphins in danger of squandering their postseason hopes, they turned to Fitzpatrick in the fourth quarter. Fitzpatrick went 9-for-13 with 182 yards and a touchdown, leading his team to a magical comeback against the Las Vegas Raiders.
With a top-notch defense and young offensive playmakers, Washington could rely on Fitzpatrick for a year as Rivera continues trying to build a sustainable, winning culture. Fitzpatrick would also be a valuable mentor to Heinicke and Allen as well as a rookie if the team chooses to draft one.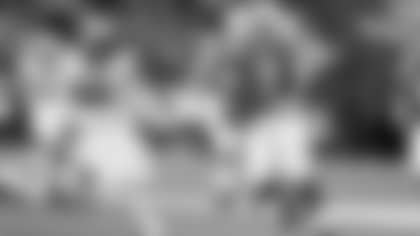 Jacoby Brissett backed up Philip Rivers in Indianapolis last season, but he was a competent starter when thrust into the role because of Andrew Luck's retirement right before the 2019 campaign.
Brissett would not likely be a clear-cut starter in Washington, but he would have by far the most starting experience compared to the other quarterbacks currently on the roster.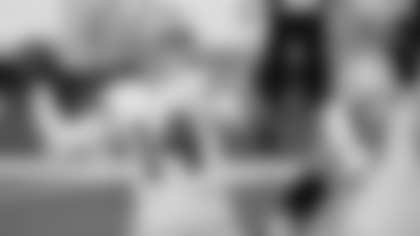 Washington fans might be wondering why Andy Dalton is on this list. After all, in two games against the burgundy and gold last season, he turned the ball over twice, took six sacks and led the Dallas Cowboys to just 19 points in two blowout losses.
But during the second half of the season, Dalton was actually solid. Over his final seven games, he completed about two-thirds of his passes for an average of 245 yards. He also threw for 13 touchdowns, only turned the ball over five times and led the Cowboys to a 4-3 record.
Dalton is by far the most accomplished quarterback on this list having made three Pro Bowls and five playoff appearances during his 10-year NFL career. Many of his best seasons were with quarterbacks coach Ken Zampese, who now holds the same position in Washington.
That relationship, combined with Dalton's bevy of experience and strong finish to 2020, could make he and Washington a short-term match while looking for a long-term solution.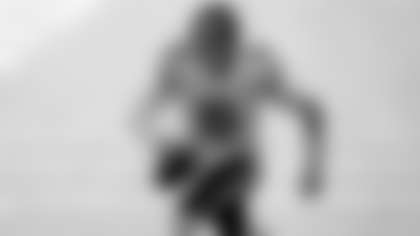 The youngest player on this list, Mitch Trubisky has not consistently met the expectations of being the No. 2 overall pick in the 2017 NFL Draft.
Despite flashes of his potential, Trubisky has a career 64.0% completion percentage with 64 touchdowns and 37 interceptions. He also ranks 26th in Expected Points Added (EPA) per play among 44 quarterbacks with at least 500 pass plays, according to TruMedia's model.
"Trubisky's accuracy has been an issue in his four NFL seasons, and even his best statistical years have been marred by too many missed throws and stats that have been inflated by either scheme or playmakers," the PFF staff wrote in its free agency rankings.
Some believe Trubisky will be a backup on his next team, but there's a chance a change of scenery could be what dual-threat quarterback needs to unlock the potential that made him a top 5 pick.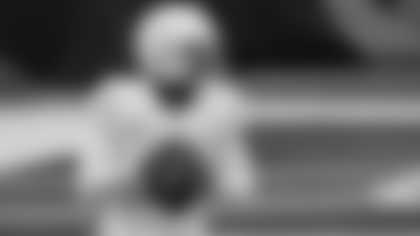 Tyrod Taylor is another free agent signal-caller with starting experience, and if he signs with Washington, he'll certainly have the chance to compete.
Taylor entered two of the past three seasons as the starter with the Cleveland Browns and Los Angeles Chargers, respectively, only to be replaced by a pair of rookies in Baker Mayfield (2018) and Justin Herbert (2020), both of whom went on to win Offensive Rookie of the Year. In Washington, he would battle it out with Heinicke, Allen and anyone else Rivera brings in.
And even if Taylor does not win the starting job, he is regarded as a selfless teammate who would mentor everyone in the quarterback room.