On today's edition of NFC East Intel we look at the Eagles' new defensive coordinator, the state of the Giants' roster and Tony Romo getting offseason surgery for his collarbone.
---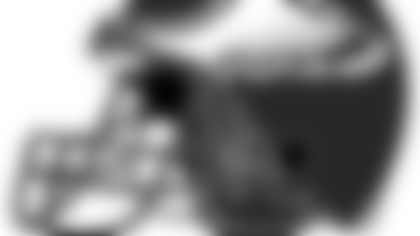 Headline:Eagles Hire Jim Schwartz As Defensive Coordinator
The Eagles are pairing their brand new but inexperienced head coach with a defensive coordinator who has been around the block.
After making the hiring of Doug Pederson as head coach official last week, Philadelphia shortly after announced they're bringing on Jim Schwartz as defensive coordinator.
Schwartz is best known for his four-year run as the Detroit Lions' head coach (2009-2013) where he took the team to their first playoff appearance (2011) in more than 10 years.
Before that, Schwartz guided a talented Tennessee Titans defense for eight seasons. Under his tutelage, Tennessee often had a strong defense including a top-10 performance in 2008 when the Titans finished with a regular season-best 13-3 record.
Schwartz was not in the NFL coaching ranks during the 2015 season after not being retained by the Buffalo Bills after being their defensive coordinator in 2014.
Now he'll be tasked with coaching a unit that struggled in 2015.
"The Eagles have talent, with Pro Bowl defensive end Fletcher Cox and a stacked defensive line, to go along with an impressive set of linebackers and solid secondary players," NJ.com's Eliot Shor-Parks writes. "Whether the team will play a 3-4 scheme or a 4-3 scheme remains to be seen, but one result of the team playing a 3-4 the past three seasons is they have the personnel to do both, giving Schwartz plenty to work with."
What this means for the Redskins:The Redskins were able to get the upper hand on the Eagles' defense throughout 2015, especially in their second matchup, as Trent Williams threw for four touchdowns.
And while a lot of attention was placed on the offense under former head coach Chip Kelly, the defense struggled in 2015.
The unit ranked 30th in total defense and allowed at least 38 points in each of their last four losses while in the middle of a playoff run.
Headline:Who Will Be The Eagles' Quarterback In 2016?
As the Eagles segue from the Chip Kelly Era to the Doug Pederson regime, they'll need to figure out who their quarterback of the current and future will be.
Sam Bradford, of course, was brought in to be the Eagles quarterback last season in a player-for-player trade with the Rams.
Bradford showed flashes at times of being the 2010 No. 1 overall-pick, but didn't consistently stand out enough to make a significant difference.
In total, he finished the season 3,725 yards and 19 touchdowns to 14 interceptions in 14 games.
While the Eagles could re-sign Bradford, a pending unrestricted free agent, the idea that drafting a quarterback in the earlier rounds has been floated around, too.
But even then, they are a lot of factors that go into pulling the trigger on a potential franchise quarterback.
"Even if they used the 13th selection, which seems like a stretch given their overall state, who do you want? Jared Goff will be long gone. Paxton Lynch might not even be on the board. Or Carson Wentz," Philly.com's Mike Kern writes. "But if they are, would you be confident that they're indeed the future. Because you'd better be right. This isn't like you're choosing between Jameis Winston and Marcus Mariotta."
What this means for the Redskins: Since Donovan McNabb led the Eagles to five NFC Championship Game appearances, Philadelphia has had a slew of starting quarterbacks including Mike Kafka, Kevin Kolb, Michael Vick, Nick Foles, Mark Sanchez and Bradford.
Right now, the Redskins currently hold a three-game winning streak over the Eagles while Kirk Cousins, who had his share of doubters to start the season along with Bradford, could be in line for a bigger contract after putting up a monster season.
---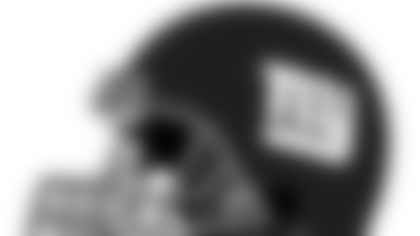 Headline:Part Of Giants' Problem Is Lack Of Homegrown Talent
As the Giants try to start anew under new head coach Ben McAdoo, they'll do so with a roster that has been built mostly through free agency.
As NJ.com's Jordan Raanan points out, only 15 players on the Giants' Week 17 53-man roster were drafted by the team.
While they've had some clear draft successes (Eli Manning and Odell Beckham Jr.) they also haven't drafted well enough over the years.
The Giants also had players with big contracts either not contribute during the 2015 or have just minimal impact. Of the team's top five paid players, Victor Cruz and Will Beatty didn't play a single snap and Jason Pierre-Paul struggled to make noise in the backfield after losing a finger, and then regular season team, recording just one sack in eight games.
What this means for the Redskins:With Scot McCloughan in charge of the Redskins, the general manager has vowed build the roster through the draft.
That doesn't mean he won't dip into free agency, but he prefers to create a foundation through players grown in the system.
The Giants may try to adopt a similar model as they move on with McAdoo in charge.
Headline:Could The Giants Take A Running Back With Their First-Round Pick?
In his most recent mock draft, CBSSports.com's Dane Brugler has the Giants selecting Ohio State running back Ezekiel Elliot with the 10th-overall pick.
"Similar to the Rams last year, who drafted Todd Gurley 10th overall, the running back position isn't the top need on the Giants' roster," Brugler writes. "But it's tough to pass on dynamic players who will impact the team from day one. And like Gurley this past season, Elliott would do just that in New York."
While the Giants have an elite duo in the passing game with Eli Manning and Odell Beckham Jr., their running game has been lackluster for quite some time now.
The Giants haven't had a 1,000-yard rusher since 2012, when Ahmad Bradshaw just barely surpassed that mark with 1,015 yards.
What this means for the Redskins:In their two meetings last season, which were split with each home team taking home a victory, the Giants rushed for just 117 on 43 carries.
--- Headline:Tony Romo Plans To Get Offseason Collarbone Surgery
According to ESPN's Ed Werder, citing sources, Romo will get surgery soon to plate his collarbone after breaking it twice during the 2015 season.
The surgery is expected to have a six- to eight-week recovery.
"Romo will have a CT scan on his collarbone in the next week," Werder writes. "That scan is to determine whether sufficient healing has taken place to support the hardware that surgeons will attach to strengthen the left clavicle."
Romo was knocked out of two different games during the 2015 season while missing an additional 12 games.
When the Eastern Illinois product played, the Cowboys were 3-1. When he didn't, they were 1-11.
What this means for the Redskins:The Cowboys have reportedly already begun looking for a more viable backup situation and long-term replacement for Romo, who will turn 36 years old before next season.
The Cowboys hold the No. 4 overall-pick in the draft and have already been linked to quarterbacks with that selection.