On today's edition of NFC East Intel we look at the Eagles' head coaching search, Tom Coughlin's departure from the Giants and the Cowboys looking to make quarterback changes.
---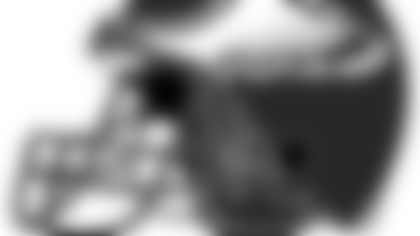 Headline:Mike Shanahan Reportedly Interested In Eagles' Head Coaching Position
With the Philadelphia Eagles already deep into a head coaching search, NFL Network's Ian Rapoport tweeted on Monday, citing Mike Silver, that former Redskins head coach Mike Shanahan is interested in the Eagles' and San Francisco 49ers' head coach openings.
Shanahan – a two-time Super Bowl-winning head coach – has not been on a team since his four-year tenure ended with the Redskins after a disappointing 2013 season.
For his career, Shanahan, 63, has a 170-138 regular season record with eight playoff wins.
Shanahan is also reportedly scheduled to meet with the Miami Dolphins once again this week about their head coaching position. Dan Campbell recently wrapped up his stint as the team's interim head coach with a 20-10 victory over the New England Patriots.
What this means for the Redskins: Shanahan certainly deserves some credit for what he has done during his career, most recently leading the Redskins to an NFC East title in 2012 after accumulating a 10-6 regular season record.
But Shanahan has also struggled at times, as he was fired in 1989 by the Los Angeles Raiders after starting the season 1-3 and has seven seasons in which his teams finished with a sub-.500 record.
Headline:Sean Payton, John Harbaugh Top Eagles' List For Preferred Candidates
Payton just wrapped up his ninth season with the New Orleans Saints, accumulating a 7-9 record.
It was the second straight season Payton's Saints finished with a sub-.500 record after four straight seasons with double-digit victories.
Payton, of course, is best known for leading the Saints to a 13-3 record and Super Bowl XLIV victory when they defeated the Indianapolis Colts.
Harbaugh, meanwhile, has been the Ravens coach for the last eight years, as he was announced as Baltimore's third head coach in 2008.
Forced to deal with a depleted roster due to injury, Harbaugh's Ravens went 5-11 this season.
In 128 regular season games, Harbaugh has a 77-51 record. In 2012, Harbaugh led the Ravens to their second Super Bowl victory.
What this means for the Redskins:Both Payton and Harbaugh are currently under contract with their respective clubs, so if the Eagles do somehow pluck either from their current situation, it will be somewhat of a surprise.
While in New Orleans, Payton faced the Redskins five times, winning just one game while allowing Washington to score 30 or more points in each of their last three matchups.
Harbaugh, meanwhile, was an assistant for the Eagles under Ray Rhodes and Andy Reid from 1998-2007.
Headline:Riley Cooper's Eagles Tenure Likely Over
Let's talk a little player personnel for a minute.
Cooper, a fifth-round pick in the 2010 NFL Draft, had the best season of his career in 2013 in Chip Kelly's first year with the Eagles, as the University of Florida product recorded 47 receptions for 835 yards and eight touchdowns.
But over the last two seasons, Cooper hasn't been nearly as productive, as he tallied just 21 receptions for 327 yards and two touchdowns this season despite appearing in all 16 games.
If Cooper is finished in Philadelphia, he'll have recorded 169 receptions for 2,418 yards and 18 touchdowns.
What this means for the Redskins:Cooper was never really much of a threat, even with his nearly 1,000-yard season in 2013.
In 12 career games against the Redskins, he's recorded 22 receptions for 289 and three touchdowns.
---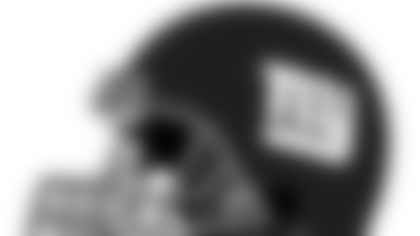 Headline:Tom Coughlin Resigns After 12 Seasons As Head Coach
It was the end of an era on Monday for the Giants, as Coughlin announced his resignation as head coach.
Taking on the role in 2004, Coughlin accumulated a 192-102 regular season record and led the Giants to two Super Bowl victories over the New England Patriots.
But for all of his success, the Giants missed the playoffs in each of the last four seasons as they had losing records in the last three years.
"I met with John Mara and Steve Tisch this afternoon, and I informed them that it is in the best interest of the organization that I step down as head coach. I strongly believe the time is right for me and my family, and as I said, the Giants organization," Coughlin wrote in a statement on Giants.com. "It has been an honor and a privilege to serve as head coach of the New York Football Giants. This is a not a sad occasion for me. I have spent 15 years with this organization as an assistant and head coach and was fortunate to be part of three Super Bowl winning teams. A Lombardi Trophy every five years is an achievement in which we all take great pride."
What this means for the Redskins:Coughlin's teams usually got the better end of the Redskins over the years, so surely fans will be excited to see a change at the top for the Giants.
New York will likely be a desired destination for candidates, as they have Eli Manning at quarterback and Odell Beckham Jr. at wide receiver among other pieces.
Headline:Giants Reportedly Interested In Chip Kelly
CSN Philadelphia's Derrick Gunn, citing league sources, reported on Monday that the Giants may be interested in bring in Kelly.
Gunn also said that the San Francisco 49ers, Cleveland Browns and Tennessee Titans may also be considering the former Eagles and University of Oregon head coach.
Whoever is hired by the Giants, they will become the 18th coach in the franchise's history.
Their last two coaches – Jim Fassel and Tom Coughlin – last a combined 19 seasons.
The longest tenured coach in Giants history was Steven Owen, who was with the organization from 1931-1953, leading the Giants to NFL Championship seasons in 1934 and 1938.
What this means for the Redskins:Kelly's career started off with the bang, as his Eagles defeated the Redskins 33-27 in the 2013 season opener.
But after winning his first three matchups against the Redskins, Kelly's Eagles lost the next three before being released by the organization last week.
Headline:Giants Secure No. 10 Pick In 2016 NFL Draft
After losing to the Eagles on Sunday, the Giants finished with a 6-10 record and secured a top-10 pick in the upcoming NFL Draft.
"Jason Pierre-Paul and Robert Ayers both are eligible for free agency, and there's no guarantee the Giants will bring either one back," Graziano wrote. "The pass rush was a significant problem all year and needs to be rebuilt for the long term. Finding a cornerstone edge rusher around whom they can build a defense should be a first-round priority for the Giants."
While the Giants have Odell Beckham Jr. at wide receiver, they need help next to him.
What this means for the Redskins:The Redskins' draft spot has yet to be determined, but they will be selecting after the 20th overall pick after securing a playoff spot.
--- Headline:Cowboys Selecting Fourth In 2016 NFL Draft
Like the Giants, the Cowboys have a top-10 pick in the upcoming NFL Draft. Just one season after winning the NFC East with a 12-4 record and advancing to the Divisional Round of the playoffs, Dallas sputtered in 2015 en route to a 4-12 record.
"It has nothing to do with what Tony Romo will be in 2016 but what he might be in 2018 and beyond," Archer said of the quarterback situation. "He turns 36 in April. The Cowboys hope to never be picking this high again in Romo's tenure. Without a trade up by another team, only the Cleveland Browns would be considered a lock to take a quarterback ahead of the Cowboys."
As for defensive end, there are questions as to whether or not Dallas has any interest in bringing back Greg Hardy after getting just six sacks in 12 games.
What this means for the Redskins:There are believers out there that the Cowboys -- not the Redskins – would have won the NFC East this year had Romo not gotten hurt, but the reality is that as a team Dallas took a step back this season.
Their defense battled inconsistencies while the offensive line, without Bill Callahan, allowed more sacks and didn't look quite as sharp.
Headline:Romo Fine With Cowboys Drafting A Quarterback
While any quarterbacks the Cowboys might bring in next season likely won't be competing with a healthy Romo for the starting quarterback job, Dallas found out the hard way this season that a solid backup quarterback is very important.
Matt Cassel won just one game as a starter while Brandon Weeden and Kellen Moore could not get the Cowboys a victory on the season.
"We're going to evaluate everybody and the organization is going to look at who to take and they're going to take the best player," Romo said, via ESPN.com. "If the best player there is a quarterback, then that's what our team needs. Our team needs good players. That's what we need. And if it's the best player at a different position … I'm just obviously a player on the football team and I don't have to make those decisions, and I'm glad. My job is go out and get better and make sure this team wins next year. And I'm going to do everything in my power to ensure that."
What this means for the Redskins:As was mentioned before, Romo isn't getting any younger and the quarterback broke his collarbone twice this season.
For his career, Romo has compiled a 10-9 record against the Redskins with 27 touchdowns to 16 interceptions
There will certainly be options for the Cowboys in free agency, too, if they elect to go that route.