On today's edition of NFC East Intel we look at the Eagles' franchise tag situation, the Giants' pending free agents and the Cowboys needing added depth at running back.
---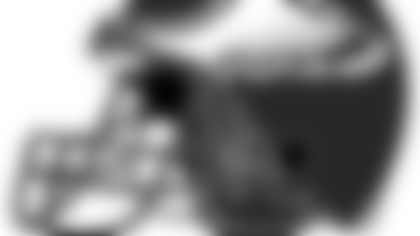 Headline:Eagles Aren't Expected To Place Franchise Tag On Sam Bradford
After a season in which he put up solid but not outstanding numbers for the Eagles, Philadelphia is not considering placing the franchise tag on Sam Bradford right now, Philly.com's Les Bowen writes.
If the Eagles decide to not even re-sign Bradford in the offseason, it will mean the former No. 1 overall-pick spent just one season in Philadelphia after a quarterback-for-quarterback swamp with the then-St. Louis Rams last year.
Bradford was effective at times, but also displayed a level of inconsistency that was just part of the Eagles' struggles during the 2015 season.
The former Heisman Trophy winner started all 14 of his appearances, tallying 19 touchdown passes to 14 interceptions along with 3,725 yards.
Bradford got off to a difficult start, throwing 10 interceptions in Philadelphia's first seven games.
If the Eagles ultimately decide to place the franchise tag on Bradford or any other Eagles, it will be the first time the franchise has done so since giving it to current Redskins wide receiver Jamison Crowder in 2012.
What this means for the Redskins:The Eagles have been linked to quite a few different quarterbacks, including Foles and several potential first round picks like Memphis' Paxton Lynch.
But Bradford could also return, too. In his two games against the Redskins in 2015, Bradford threw four touchdowns to zero interceptions.
Headline:Eagles Putting Big Money Into Defensive Line
As the Eagles try to pull out of what turned out to be a quickly declining team under Chip Kelly, they're hoping one of their strengths both this season and in the long-term is the defensive line.
According to NJ.com's Mark Eckel, with the recent extension for Vinny Curry, the Eagles top three defensive ends (Connor Barwin, Brandon Graham and Curry) will make around 21 million combined in 2016.
This does not include a potential new deal for Fletcher Cox, who is coming off a career year in which he set personal bests in tackles (71), sacks (9.5) and forced fumbles (three).
Barwin is considered one of the NFL's most consistent pass rushers in the NFL and recorded a career-high 14.5 sacks in 2014.
Graham, a six-year veteran, recorded a personal best 6.5 sacks last year and Curry has 62 tackles and 16.5 sacks through his first four NFL seasons.
What this means for the Redskins: Like the Eagles, the Redskins will likely try to make some changes to their defensive line this offseason as they look to become both younger and more productive.
Terrance Knighton and Kedric Golston are set to become free agents next month while Jason Hatcher contemplates retirement.
---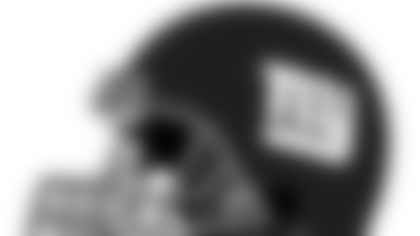 Headline:Looking At The Giants' Large Free Agent Class
Perhaps no NFC East team will look more different during the 2016 season than the Giants, who are looking to turn over the roster and will have plenty of salary cap space to be players in free agency if they want to do so.
NJ.com's James Kratch believes the team's top five free agents are cornerback Prince Amukamara, defensive end Robert Ayers, defensive end Jason Pierre-Paul, kicker Josh Brown and linebacker Jasper Brinkley.
Amukamara, a first-round pick in 2011, has started 45 games over his first five seasons in the NFL. During the 2015 season, the Nebraska product tallied 63 tackles and an interception in 11 games.
Ayers came to the Giants before the 2014 season and saw action in 24 games over the last two seasons. He had a breakout year of sorts in 2015, recording 9.5 sacks and two fumbles forced.
Pierre-Paul's production was limited as he adjusted to life with an injured hand as the result of a fireworks accident on Independence Day 2015. The former first-round pick tallied just one sack in eight starts.
Brown has been one of the most productive kickers in the NFL over the last decade in the NFL and has converted on at least 90 percent of his field goal attempts in four different seasons.
Perhaps the least recognized name of the bunch, Brinkley appeared in 15 games last season with nine starts. He recorded 67 tackles with four forced fumbles.  
What this means for the Redskins:Without a playoff appearance for now four straight seasons and with a new coach guiding the way for New York, the Giants are undergoing an identity change right now.
With the Redskins trying to build off their NFC East-winning season in 2015 and the Cowboys hoping a returning Tony Romo will help their cause, the Giants face stiff competition in their desire of making it back to the playoffs.
--- Headline:Cowboys Need Running Back Depth Behind Darren McFadden
While Darren McFadden re-solidified himself as one of the better power backs in the NFL during the 2015 season, recording his first 1,000-yard season since 2010, the team need helps behind him, writes DallasCowboys.com's Daivd Helman
As it stands now, the only other running back under contract for the Cowboys is Rod Smith. Smith has just two career carries for a total of five yards.
The team's other three running backs that were on the roster to end the season – Lance Dunbar and Robert Turbin – are scheduled to become free agents.
Dunbar was easily the Cowboys' best receiving threat before going down with a season-ending torn ACL and MCL in October.
Turbin, meanwhile, didn't stand out in his seven games for the Cowboys, recording just 32 carries for 139 yards and a touchdown.
What this means for the Redskins:While the Cowboys have a lot of pieces in place on offense, finding a change of pack back/backup to McFadden will be key.
Dunbar played that role well last season, but the road to recovery is always difficult for running backs.