As the Official Salute To Service Partner Of The Washington Redskins, the United Services Automobile Association (USAA) aims to engage local military with exclusive experiences, educate the Redskins on aspects of military life and encourage acts of military appreciation.
On Nov. 12, USAA accomplished all three objectives with a unit interaction between four Redskins players and military members at Joint Base Myer-Henderson Hall in Arlington, Virginia.
"My version of it, being retired military for 31 years, the Redskins are professionals, but they're entertainers," said Ronney Wright, a senior military affairs representative for USAA. "The folks that they saw today and were able to work with and communicate with were true professionals that are willing to give it all if need be. So just the interaction between the two; there's a lot of happy soldiers, and I'm pretty sure there's four happy Redskins."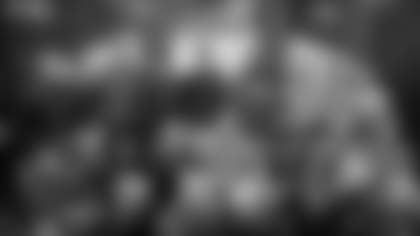 The Redskins players in attendance -- Darvin Kidsy, Cassanova McKinzy, Wes Martin and Michael Burton -- began their time on the joint base by visiting the 947th Military Working Dog Kennels. There they learned about the dogs who help protect our country and the laborious training they must go through to do so. Martin even had a chance to put on a protective body suit and demonstrate what it'd be like to be attacked by a few of these military dogs -- an experience he described as "exhilarating."
From there, the Redskins players went on a caisson barn tour, where they interacted with the horses and met the riders responsible for transporting caissons, which are carts that hold the caskets of fallen or ranked soldiers. The horses are cared for by the U.S. 3rd Infantry's Army Old Guard Caisson Platoon at the John C. McKinney Memorial Stables.
"Honestly, coming in to it I didn't know what to expect," McKinzy said. "When I got here, it was amazing, especially the fact of how disciplined those [animals] are -- how the dogs obey every command and how with the horses they take care of them and groom them. And then coming down to the cemetery, the respect part is just out of the world. It's hard to just pick one thing, because there's so much work that goes into all of it."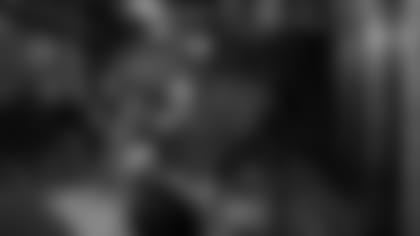 The day ended at Arlington National Cemetery for the changing of the guard at the Tomb of the Unknown Solider. The Redskins received a behind-the-scenes look at the planning and preparation that goes into the half-hourly gesture, as well as a detailed history of the Tomb of the Unknown Soldier, which is a monument dedicated to deceased U.S. servicemembers whose remains have not been identified. The players were then able to watch everything come to fruition in front of the tomb.
"We were able to bring four players out today and let them experience something they probably would have had an opportunity to do," Wright said. "That's what it's all about; you want to be able to give back and pass on that education."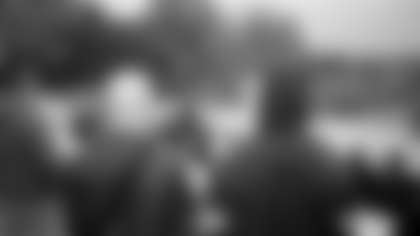 McKinzy described the day as a "one-of-a-kind" experience, while Martin said this was a place he's wanted to visit for a long time. To be able to do so with the Redskins was a blessing, both players acknowledged, and something they'll take with them as they continue their NFL careers.
"It's about showing [the military] that we do appreciate their service and all the great things that they're doing for this country, their selfless actions," Martin said. "It was the least we could do to come out here and interact with them and show them that we're in their corner."