The opinions expressed in this article do not reflect those of the team. 
Commanders.com is continuing its look at the top players that the Washington Commanders will see at each position in the 2022 season. Here's a look at what we've covered so far: 
Next up are the wide receivers.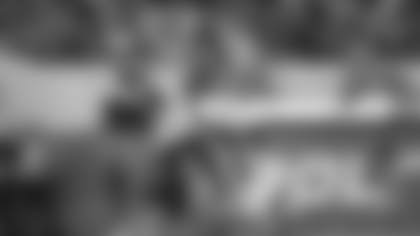 Jefferson didn't wait long to make a name for himself in the NFL, and he's continued to cement his status as one of the most exciting young wideouts playing today. 
Jefferson, a 2020 first-round pick by the Minnesota Vikings, improved in nearly every statistical category during his second season. He was a more focal part of the offense, as Kirk Cousins targeted him 167 times, which was the fourth-most among all receivers, and put up 1,616 yards as well as 10 touchdowns. 
There weren't many receivers as efficient as Jefferson in 2021. He earned the 12th-best DVOA from Football Outsiders, and he had the third-highest receiving grade from Pro Football Focus. 
Jefferson is fast, physical and brings a dynamic flair to his skill set. He should be one of the tougher challenges for Kendall Fuller and the rest of the Commanders' secondary.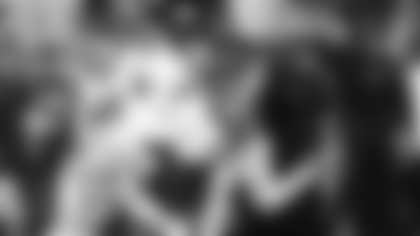 There are multiple layers to consider when formulating a plan for Samuel. 
Samuel has proven that he can be an electric pass-catcher. Not only did he rank fifth with 1,405 yards, but he also paced the league with 18.2 yards per reception. As the top receiver on an offense that is dependent on its ground game, Samuel continued to put up numbers with five 100-yard games. 
But there's another facet to Samuel's skill set. He's a potent piece of the 49ers' rushing attack with 550 yards on the ground in three seasons, a career-high 365 of which came in 2021. His rushing plays resulted in 21 first downs, which was second on the team behind Elijah Mitchell. 
Samuel has established himself as one of the best offensive weapons in the league. Stopping him will be critical for the Commanders in 2022.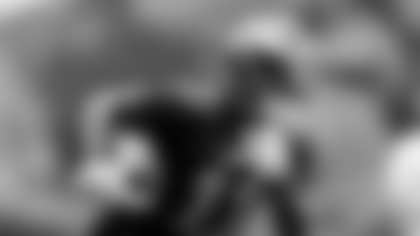 Brown hasn't been on the field as much as Terry McLaurin, who was taken 25 spots ahead of Brown in 2019, but he's just as much of a playmaker when healthy. 
Brown was also part of an offense that relied heavily on its running game in Tennessee for the first three seasons of his career. He still managed to be one of the most important weapons on the unit, as he caught at least 60% of his targets in all three seasons. 
Injuries in 2021 limited him from improving on the career-high 1,075 yards he put up in 2020. However, he still delivered clutch moments for the Titans, including 145 yards and a touchdown in the team's 20-17 Week 16 win over the 49ers. 
Now, Brown has joined the Eagles for his fourth season, and his ability to pick apart defenses in chunks is part of the reason why they're favored to win the division by many national analysts.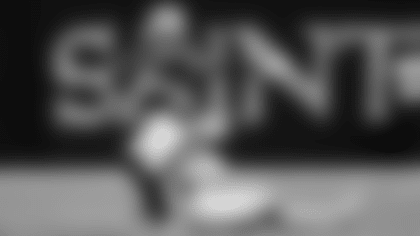 With Pro Bowl receiver Amari Cooper now playing for the Cleveland Browns, that leaves Lamb as Dak Prescott's primary receiver. His previous performances would indicate that he is ready for the new responsibilities. 
Lamb, a 2020 first-round pick, led the Cowboys with 1,102 yards in 2020. Had 441 yards after the catch, which was the most in the NFC East. 
Lamb is a hand-catcher who knows how to make big plays. He had the sixth-most plays resulting in gains of at least 20 yards by receivers. He's a quality route-runner who knows how to get open in the middle of the field. 
The Commanders have done a solid job of containing Lamb in their four matchups against him. He was held to just 21 yards against Washington in 2020, and he had two 60-yard games in 2021. That doesn't change the fact that Lamb can be dangerous for any defense.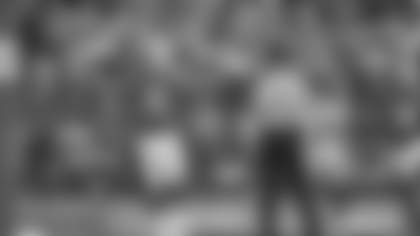 Pittman doesn't get as much notoriety as the other receivers on this list, although one could argue that he was just as effective in 2021. 
Pittman has caught passes from two quarterbacks so far in his career with Matt Ryan being the third. The first was Phillip Rivers, and he put up 503 yards with the eight-time Pro Bowler as his signal-caller. Carson Wentz took over the following season, and Pittman's yardage doubled because of it. 
Wentz and Pittman were a natural pairing. Wentz had the arm strength to reach Pittman on chunk plays downfield, while Pittman had the speed and size to win against cornerbacks. As a result, Pittman was the most productive receiver in the AFC South. 
We'll have to wait and see how Pittman's relationship grows with Ryan, but if it's anything like the bond he had with Wentz, he'll be a formidable weapon for the Colts.