The views and opinions expressed in this article do not reflect the opinion of the team.
The new league year is set to begin March 17, and head coach Ron Rivera is faced with a new challenge in his second season with the Washington Football Team.
Rivera took a team that held one of the top picks in the draft and turned it into an NFC East division champion in 2020. His next task is to improve upon Washington's 7-9 record, and that begins with free agency. Several of last year's acquisitions like Logan Thomas and J.D. McKissic played key roles in the team's playoff run, and whoever Washington signs in the coming weeks will be held to that same standard.
Over the next two weeks, Washingtonfootball.com will be breaking down some of the players available at each position. After looking at the running backs, next up are the defensive tackles.
Defensive tackle is perhaps the strongest and deepest unit on the entire roster. Jonathan Allen and Daron Payne are performing to the standard of being former first-rounders, Tim Settle is a premier reserve and Matt Ioannidis should return to his 2019 form after missing most of last season with a torn bicep. (Check out the full breakdown of the position, HERE.)
With all of them under contract through next season, there is little reason to believe Washington will spend big on the top free agents, such as Leonard Williams, Ndamukong Suh and Dalvin Tomlinson.
That said, there's always a need for depth along the defensive line. So, if Washington does look to bolster the position, here is a look at some of the defensive tackles who will be available.
Kawann Short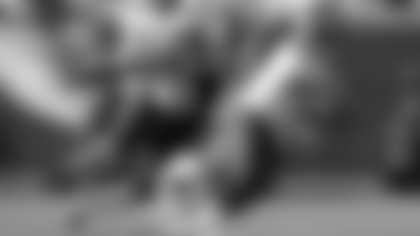 Kawann Short makes this list mainly because of his connections to Rivera and Washington defensive line coach Sam Mills III. A second-round pick in 2013, Short played under Rivera for seven seasons in Carolina. He worked even more closely with Mills, who was the Panthers' assistant defensive line coach from 2011-18 before leading the position group in 2019.
Before playing just five games the past two seasons because of shoulder injuries, Short was one of the more durable and consistent interior defenders in the NFL.
He played in all but two games his first six years and made the Pro Bowl in 2015 and 2018. In fact, during his past two full seasons (2017-18), he earned an overall Pro Football Focus grade of 91.3, which was fourth among interior defenders behind only Aaron Donald, Fletcher Cox and Damon Harrison Sr.
Injuries and age will likely decrease Short's market value, but if anyone knows what he is capable of, it is Rivera and Mills. Maybe Washington signs the 32-year-old to serve as a rotational player and to help mentor its young talent.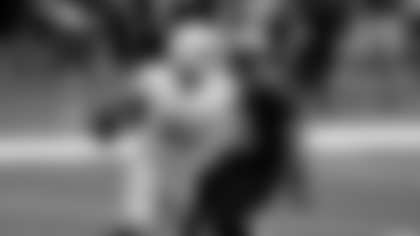 Like Short, Sheldon Rankins had his best professional season in 2018. He started all 16 games for the second straight year and set career highs in quarterback hits (15), tackles for loss (12) and sacks (8.0), the last of which was second on the team behind perennial Pro Bowler Cameron Jordan.
A torn Achilles in the division round of the playoffs ended a breakout campaign, and he has missed 10 games over the past two seasons and started just once. But if Rankins can stay on the field, the 2016 first-round pick may be able to repeat his 2018 excellence. At a minimum, he would serve as an ample run stopper on early downs.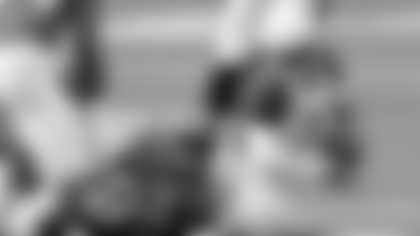 Morgan Fox was not a top draft pick like Short and Rankins. In fact, he went undrafted in 2016. But he has been a versatile rotational piece since joining the Los Angeles Rams, and 2020 was his best statistical season yet, as he set career highs in sacks (6.0), tackles for loss (eight) and quarterback hits (nine) despite playing just 39% of the snaps. He also earned the respect and confidence of his teammates, namely three-time Defensive Player of the Year Aaron Donald.
Perhaps the biggest intrigue with Fox is that he can line up anywhere on the defensive line and be an efficient pass-rusher, which would give defensive coordinator Jack Del Rio more flexibility when figuring out how to contain certain offenses. He would also be able to step in should any of the starters miss time with injuries.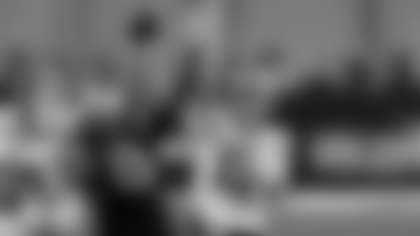 Adam Butler, another undrafted player, impressed the New England Patriots enough in 2017 that he made the initial 53-man roster and played in the regular season opener.
He has only started 12 games in his first four NFL seasons but has missed just one contest during that stretch, serving as a reliable reserve who has averaged 20 tackles, five tackles for loss and 3.75 sacks per season. He has also batted down nine passes over the last three years.
If Washington looks to address the position, Butler could be a manageable signing with upside considering he would be a part of one of the most talented defensive lines in football.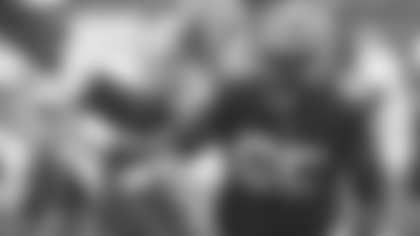 Larry Ogunjobi is coming off one of his least productive seasons, but he's still a former third-round pick who has started 47 games over his four-year NFL career. He's shown flashes of excellence, too, such as the 2020 regular season opener when he earned an overall grade of 94.1, according to Pro Football Focus. 
Similar to cornerback Ronald Darby last offseason, Washington could sign Ogunjobi to a one-year "prove-it" deal and then evaluate his long-term worth.