The opinions expressed in this article do not reflect those of the team. 
Commanders.com is continuing its look at the top players that the Washington Commanders will see at each position in the 2022 season. Here's a look at what we've covered so far: 
Next up are the safeties.
Kevin Byard, Tennessee Titans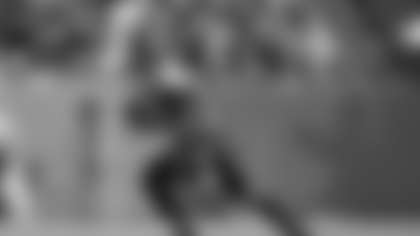 It wasn't too long ago that Deion Sanders thought that Byard, who led the league in interceptions in 2017, was just a fan. It's a funny gaffe for an NFL analyst to make, but he was likely in the majority of people who didn't know who Byard was. 
How things have changed since then. 
Byard, who has 23 career interceptions heading into his seventh season, was the highest graded safety by Pro Football Focus in 2021 and received the highest cover grade for a safety (90.9). He's started in every game since 2017 and appeared all over the secondary, including closer to the box, which helped him record 111 tackles in 2020. 
Byard is known for his cover abilities, but he is one of the most versatile defensive backs playing today. Washington's defense will have to worry about Derrick Henry when the Titans come to the DMV in Week 5, but the offense will have to contend with Byard if it hopes to kickstart the passing game.
Adrian Amos, Green Bay Packers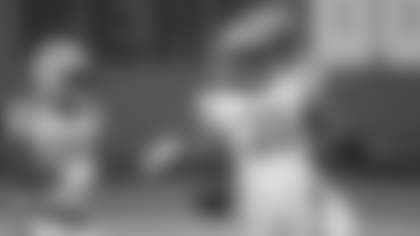 Speaking of versatility and durability, the Packers' Amos is the embodiment of both those qualities. 
Amos, a 2015 fifth-round pick, has been in a reinvigorated stretch of his career since joining the Packers in 2019. He's had two interceptions in each of the last three seasons and put up career numbers in tackles, including a personal best 93 stops in 2021. 
Amos, who took snaps in the box, in the slot and at free safety in 2021, allowed receivers to catch a career 58.2% of passed when targeted. Since 2019, he has collected 25 pass breakups, including eight last season. 
The Packers are expected to have one of the top defenses in the NFL this upcoming season. Amos may not be the most recognizable player on this list, but he will be a critical part of the Packers' success.
Harrison Smith, Minnesota Vikings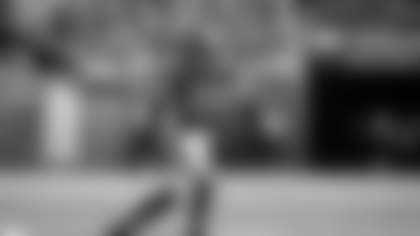 Smith has collected several nicknames over his 10-year career, from Bonecrusher to Dirty Harry, Harry "The Hitman," Heartbreak Kid and even "Gangster White Boy" from Adrian Peterson. That's what happens when you earn as many Pro Bowl selections as Smith has. 
There's only been one season -- 2016 -- where Smith failed to grab at least one interception. Other than that, Smith has made a habit of picking off quarterbacks. Even in 2020, the only time when Smith wasn't selected to the Pro Bowl in the last eight years, Smith recorded five interceptions and 10 pass breakups. 
At 33 years old, Harrison is still one of the top safeties in the league. He received the 11th best overall grade from PFF in 2021 and an 81.8 cover grade on 615 passing snaps. 
There will be plenty of hype surrounding the Commanders' game against the Vikings, mostly because of Kirk Cousins' return to FedExField. That shouldn't be a distraction from how much of a problem Smith can be in the passing game.
Jimmie Ward, San Francisco 49ers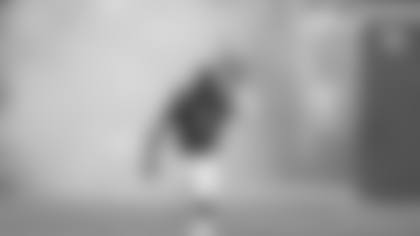 Defending the pass game is certainly a critical part of being a safety in the modern NFL, but it isn't the only thing that matters. If you're looking for someone who can play close to the line of scrimmage and stop the run, you won't find many better than Ward. 
Ward, who has spent all eight seasons of his career with the 49ers, posted the best run-stop grade for a safety in 2021 (90.2). He recorded 77 stops last season, which topped his previous career-high of 73 tackles in 2020. 
Ward isn't known as one of the best cover safeties, but he can hold his own. He had a career-high two interception last season, one of which was returned for a touchdown in a 31-10 victory over the Los Angeles Rams. 
If the Ward and the 49ers' defense perform up to the lofty expectations set on the unit in 2022, then the Commanders have a high measuring stick to reach.
Xavier McKinney, New York Giants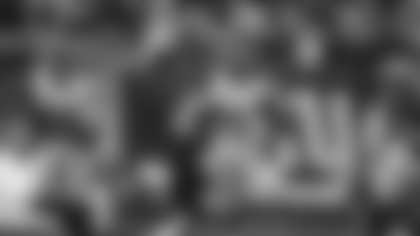 McKinney hasn't been in the league long -- he was a second-round pick by the Giants in 2020 -- but he's already established himself as one of the better safeties.
McKinney saw a massive jump from his rookie to second season, increasing his tackles nearly fourfold while also grabbing five interceptions, one of which was returned for a touchdown. Within the NFC East, McKinney graded out as the second best safety behind Jayron Kearse with a 75.4 from PFF and a 78.4 cover grade.
Although McKinney is a well-rounded player, he does excel in coverage. He has the skill set to defend against tight ends and slot receivers, but he also has the length to hold his own against bigger wideouts. What's more, he has a knack for knowing how to be around the ball on almost every play.
There aren't many bright spots on the Giants' roster, but McKinney is certainly one of them.