The views and opinions expressed in this article do not reflect the opinion of the team.
The new league year is set to begin March 17, and head coach Ron Rivera is faced with a new challenge in his second season with the Washington Football Team.
Rivera took a team that held one of the top picks in the draft and turned it into an NFC East division champion in 2020. His next task is to improve upon Washington's 7-9 record, and that begins with free agency. Several of last year's acquisitions like Logan Thomas and J.D. McKissic played key roles in the team's playoff run, and whoever Washington signs in the coming weeks will be held to that same standard.
Over the next two weeks, Washingtonfootball.com will be breaking down some of the players available at each position. After looking at the running backs and defensive tackles, next up are the defensive ends.
Washington has four defensive ends slated to return in 2021, so it seems unlikely the team will pursue a high-end pass-rusher in free agency. However, having as many quality pass-rushers as possible is certainly as asset, so it is possible Washington's revamped front office will look to add a veteran to the young group. Here is a look at some of the defensive ends who will be available.
Everson Griffen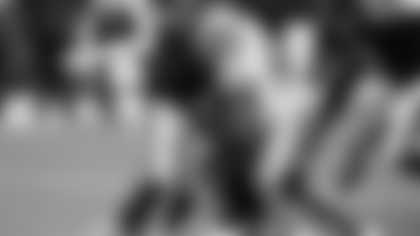 Everson Griffen had a unique 2020 season compared to the past decade he spent with the Minnesota Vikings. He played seven games for the Dallas Cowboys and then got traded to the Detroit Lions to finish out the year. Despite being shipped from one team to the next, he still managed to have a moderately productive season with 6.0 sacks and 33 tackles.
Griffen's longevity is an impressive feat for the 33-year-old pro, and during that time he has made a reputation for harassing quarterbacks. He ranks 15th among active sack leaders and has four Pro Bowls on his resume. He's also durable, having missed just eight games from 2014-19.
But Griffen's value does not simply rely on racking up 80.5 sacks and 190 quarterback hits. Rather, the former four-round pick is a versatile player with 20 pass breakups, nine forced fumbles and two interceptions.
It is clear Griffen's production is not what it was from 2014-17 when he totaled 43.5 sacks sacks, but he still has the ability to bring additional pressure against quarterbacks as a rotational piece.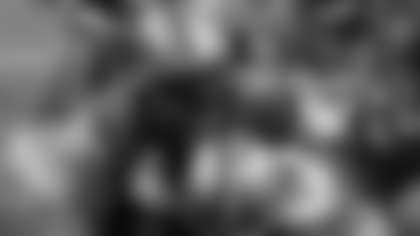 Ezekiel Ansah appeared in just two games and did not record a tackle or a sack in his first season with the San Francisco 49ers in 2020. He has only started three games in as many years, but Ansah was a solid contributor for much of his career with the Detroit Lions. That may be enough to at least consider bringing him in for more depth.
Ansah was part of then-Lions general manager Martin Mayhew's efforts to revitalize Detroit's defensive line as the fifth overall pick in 2013. For the most part, pairing him with defensive tackle Ndamukong Suh worked out, as the BYU product recorded 30.0 sacks in his first three seasons and was voted to the Pro Bowl in 2015. His 14.5 sacks and 34 quarterback hits that season earned him a pass-rushing grade of 78.3, which is still the highest of his career.
"I think this guy can be a phenomenal player, a great player if he keeps coming the way he's coming," Mayhew said after drafting Ansah. "He's just been a guy who's consistently improved at every stage, at every step along the way."
Outside of a 12.0-sack season in 2017, Ansah has not put up a similar season to 2015, but Mayhew has seen what Ansah can do in the right situation. It is possible that adding him to Washington's pass-rush as a depth piece would be a way to maximize his value.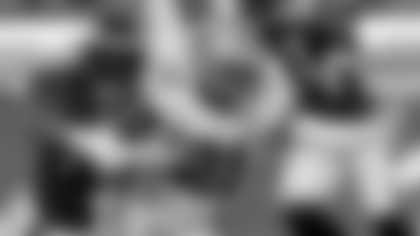 Vinny Curry only has 28 starts in his nine-year career, more than half of which came during the 2017 season. That has not stopped Curry from being a problem for offenses. Despite appearing in an average of 34% of the defensive snaps, Curry has 32.5 sacks and 194 tackles. He made the most of his opportunities, which is a trait Washington's defensive line would welcome.
Curry's best pass-rushing season by far came in 2014, when he recorded 9.0 sacks and forced four fumbles. Curry had just 175 pass-rushing snaps heading into the second half of that season, according to Pro Football Focus, and had the third-best pass-rush productivity among 3-4 defensive ends. In fact, he finished second on an Eagles defense that produced 49.0 sacks.
Sweat and Young are the clear starters among Washington's defensive ends, so Curry would likely have a backup role with Washington. But given that Curry has proven he can be just as effective in that scenario, having a player like him would certainly strengthen the position as a whole.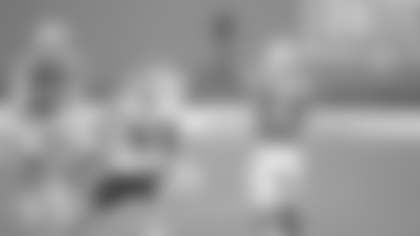 Alex Okafor is another experienced veteran who has taken on more of a backup role later in his career. He did not start a single game in his second season with the Kansas City Chiefs, but like other players on this list, he still found a way to contribute with 3.0 sacks, 16 tackles and a forced fumble.
Okafor has dealt with injuries over the past two seasons, as a hamstring strain forced him to miss games in 2019 and a pectoral injury sidelined him again last season. With that being said, Okafor has been good when he is on the field with 25 pressures and 8.0 sacks in two seasons. He was also an outside linebacker for four seasons with the Arizona Cardinals, which resulted in him recording 10 pass breakups and grabbing his first career interception.
Assuming the Chiefs do not re-sign him this offseason, Okafor will be with his fourth team and fifth defensive coordinator. Learning from that experience could be valuable to Washington's younger players like Sweat and Young.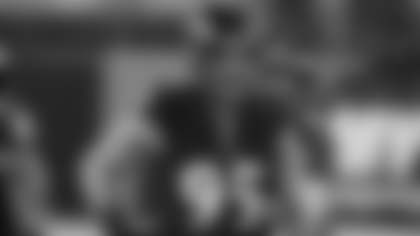 Rounding out this list is nine-year veteran Derek Wolfe. Wolfe, who signed a one-year deal with the Baltimore Ravens after spending eight seasons with the Denver Broncos, had an uncharacteristically quiet season by his standards with just one sack and 51 tackles. Those numbers are a bit surprising since it looked as if Wolfe was rejuvenated in 2019 with a career-high 7.0 sacks and 12 quarterback hits at 29 years old.
As it turns out, Del Rio already has an idea of what Wolfe can do since he was the Broncos defensive coordinator from 2012-14. Wolfe recorded 11.5 sacks during that three-season span and put up some of his best PFF grades in terms of run defense and tackling. Wolfe also has the ability to play as a defensive tackle, which Del Rio praised following his first season with the Broncos.
"What Derek did for us last season has been underappreciated on many levels," Del Rio said. "I know we list him as [a defensive] end, but for what he does in our defense, he plays a significant number of snaps, maybe most of his snaps -- 70, 75%-- at [defensive] tackle. So, take that into account, and I think that gives you a far better picture of what he did last season."
Washington had to shuffle some players around last season when Matt Ioannidis tore his bicep, forcing the team to play James Smith-Williams at defensive tackle. Del Rio and Rivera like Williams' versatility, but having another player who is able to slide inside when needed could further strengthen the position.