The views and opinions expressed in this article do not reflect the opinion of the team.
The new league year is set to begin March 17, and head coach Ron Rivera is faced with a new challenge in his second season with the Washington Football Team.
Rivera took a team that held one of the top picks in the draft and turned it into an NFC East division champion in 2020. His next task is to improve upon Washington's 7-9 record, and that begins with free agency. Several of last year's acquisitions like Logan Thomas and J.D. McKissic played key roles in the team's playoff run, and whoever Washington signs in the coming weeks will be held to that same standard.
Rivera and his defensive staff had to make several tweaks to the safety position over the course of the season. First, Troy Apke was paired with Landon Collins as the Week 1 starters, but then Apke was replaced with 29-year old Deshazor Everett. Then, once Collins was ruled out for the year with a torn Achilles, Kamren Curl became starting strong safety and had a breakout season with 88 tackles and three interceptions. Despite all the turnover, Washington finished with the league's second-best pass defense. (Check out the full position breakdown, HERE.)
Curl's performance and Collins' return should give the position more stability, but there are some options in free agency that Washington could look at to strengthen the secondary. Here is a look at some of the safeties who will be available.
Malik Hooker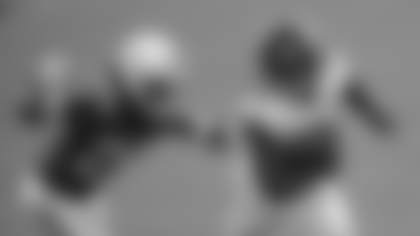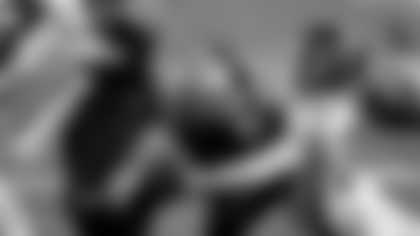 Ricardo Allen was one of the better players on an Atlanta Falcons defense that finished last in against the pass in 2020. Aside from his two interceptions, which were second on the team among defensive backs, he allowed a career-low reception percentage with nine catches on 16 targets.
Allen's 25 tackles in 2020 were the second-lowest of his career, but he has finished either first or second in his position on the team three times. And even though Allen did not have that same success last season, his 74.5 PFF tackle grade was the highest of his career.
The other part of Allen's value resides in his mentorship. Aside from Collins, Washington has a young group of safeties with Jeremy Reaves, Curl and Apke all under 26 years old. It is regarded as a position with potential, but bringing in a veteran like Allen for them to learn from could be beneficial.
The emergence of Curl, along with Collins working his way back to full strength, makes it unlikely Allen would have a starting role, but he could be a quality backup and provide veteran leadership to the defense.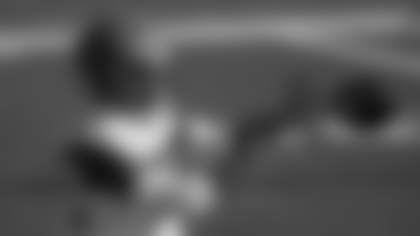 It is often said that Rivera and Washington's staff love versatility, and five-year pro Karl Joseph certainly possesses that trait.
Joseph, the Raiders' first-round pick in 2016, has proven he can do a little bit of everything. He has grabbed an interception and recorded at least 60 tackles in each season since his NFL debut and broken up 19 passes. He also has a knack for securing turnovers with five fumble recoveries, two of which came last season with the Cleveland Browns.
But what might be even more impressive is his ability to rush the passer from the strong safety position. He has blitzed 29 times over the past three seasons, and that has yielded eight pressures, four hurries and 2.0 sacks. He has finished with a PFF pass-rush grade of at least 70 three times, including a 94.5 in 2017.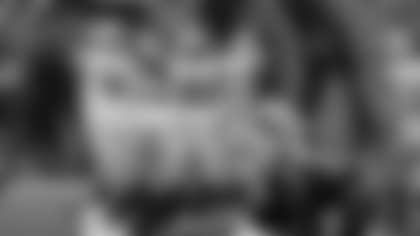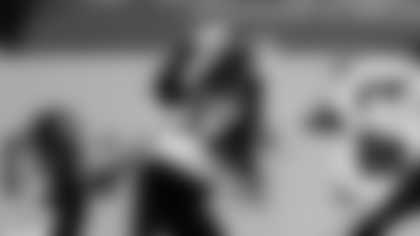 If anyone knows about Tre Boston's abilities, it would be Rivera and Harris. Rivera's Carolina Panthers drafted Boston in the fourth round of the 2014 NFL Draft, and he spent two stints with the team, the second of which came in 2019-20. Two seasons before that, he caught five interceptions with the Chargers when Harris was the team's assistant defensive backs coach.
Boston told the Charlotte Observer when re-signed with the Panthers he views himself as "one of the best" in terms of creating turnovers, and Rivera agreed by praising his anticipation.
"There is that fine line, and he has always been on that fine line," Rivera said. "He's going to cross it once in a while and other times it's going to pay off."
Boston has finished a season with multiple interceptions four times, and his 15 career picks are almost as many as Washington's safeties combined. Signing him would help Washington in the turnover department after finishing tied for seventh with 23 total takeaways in 2020.