The views and opinions expressed in this article do not reflect the opinion of the team.
The new league year is set to begin March 17, and head coach Ron Rivera is faced with a new challenge in his second season with the Washington Football Team.
Rivera took a team that held one of the top picks in the draft and turned it into an NFC East division champion in 2020. His next task is to improve upon Washington's 7-9 record, and that begins with free agency. Several of last year's acquisitions like Logan Thomas and J.D. McKissic played key roles in the team's playoff run, and whoever Washington signs in the coming weeks will be held to that same standard.
Washingtonfootball.com has been breaking down some of the players available at each position. These are the positions that have been covered so far:
Next up are the linebackers, which began to steadily improve after Rivera called out the position early in the season. There were several bright spots among the group, with Cole Holcomb racking up 72 tackles and Kevin Pierre-Louis being one of the best cover linebackers in the NFL with a Pro Football Focus grade of 83.9. (Check out the full position breakdown, HERE.) However, there are opportunities for the unit to be even better in 2021 with several talented players available this offseason. Here is a look at some of the top players Washington could pursue at the position:
Kyle Van Noy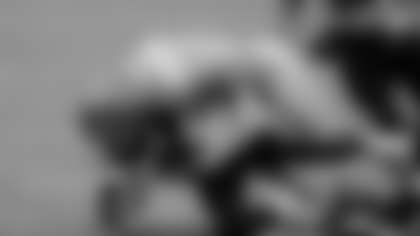 Despite signing a lucrative four-year deal with the Miami Dolphins last offseason, Kyle Van Noy will be looking for another team in 2021. Sports Illustrated's Alain Poupart believes Van Noy will garner "a lot of interest" for his services, and it's clear to see why with 358 tackles to go along with 23.5 sacks over the past seven seasons.
Van Noy actually strugged to make an impact after he was drafted by the Detroit Lions with a second-round pick in 2014, recording only 16 tackles in two seasons. But since the New England Patriots traded for him midway through the 2016 season, Van Noy has become a diverse defensive piece with two interceptions and 16 pass breakups.
"He's shown a lot of versatility, leadership, done a great job as a signal caller with the defense, so he's been a real valuable player for us in a multiple number of roles," Patriots head coach Bill Belichick said in 2017. "He's been excellent."
One of Van Noy's most valuable assets has been as a pass-rusher; he managed to get 31 pressures -- the third-highest of his career -- on his fewest pass-rushing snaps since 2017.
The best sample of how Van Noy can harass quarterbacks came during the 2019 postseason, in which he was tied for first in pass-rush win rate (24.0%) and the sole leader in pass-rush productivity, according to Pro Football Focus.
Washington proved last season that it has one of the best pass-rushing defenses in the NFL, and adding Van Noy to that mix would be welcomed, especially since Washington's linebackers combined for just 6.5 sacks last year.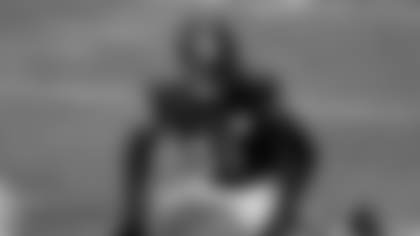 The first thing that jumps out about Avery Williamson is that he is a dominant tackler. The former 2014 fifth-round pick has finished with at least 100 tackles in four of his six seasons, with his 111 in 2020 being the second-most of his career.
But after looking deeper into his full skillset, it is apparent that tackling is not Williamson's only talent. His four interceptions, 17 pass breakups and 15.5 sacks show he may be the complete linebacker Rivera is looking for. He rewarded the New York Jets, who signed him to a two-year deal in 2018, with his best statistical season during which he had an interception, six pass breakups, two forced fumbles, three sacks and 120 tackles.
"I definitely bring a physical aspect to the game by getting off blockers," Williamson said after being signed by the Jets. "I want to be that presence on the field: an animal that's going to be around the ball. That's what I want to continue to work on. I feel like that's my specialty. Getting off blocks and making plays. That's what I want to be known as: a physical linebacker who can do everything else that you ask me to do."
"You want that position flexibility," Rivera said at the 2019 NFL Scouting Combine. "If you don't have to rotate a guy off the field if the guy can stay on the field, you can change your defense, your defensive philosophy and look almost instantaneously. But now you start rotating guys in, you tip your hand a little bit that, 'Hey, you're going into your nickel package or you're going to call your nickel defenses.'"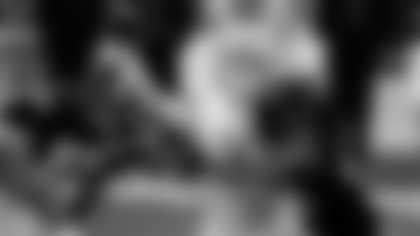 Bud Dupree might not be the best cover linebacker on this list, but he certainly makes up for it as a pass-rusher. Even though he missed five games with a torn ACL in 2020, he still managed to amass 8.0 sacks and 28 pressures. Since 2018, Dupree's 140 pressures rank 16th among edge defenders, according to PFF,
Washington had one of the most productive pass-rushing defenses with a grade of 81.1, so it does not necessarily need Dupree to push the unit forward. Still, Washington could benefit from adding another quality player to its arsenal.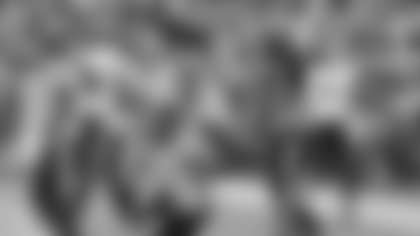 Jayon Brown does not receive as much attention as the other top-end free agent linebackers, but he might actually be one of the most underrated players at his position this offseason.
Brown, a fifth-round pick by the Tennessee Titans in 2017, has been stellar as a tackler (330 in four seasons) and in coverage -- he has 26 pass breakups, including 16 in the past two seasons. Injuries forced him to miss the last six games of 2020, but he still recorded 76 tackles, an interception and two forced fumbles.
"Another undersized, modern-day linebacker, Brown has earned the 10th-best coverage grade in the league since 2018," PFF's staff writes. "Brown also has the fourth-best forced incompletion percentage since 2017, so he will get his hands on the ball in the middle of the field."
Brown has played in a 3-4 scheme since the Titans drafted him, so Brown could need some time to adjust to a new scheme. However, it is worth noting that nearly every player on Washington's defense made the adjustment this offseason with limited practice time. It is possible Brown could do the same, especially since he would be surrounded by teammates with a year of experience in the system.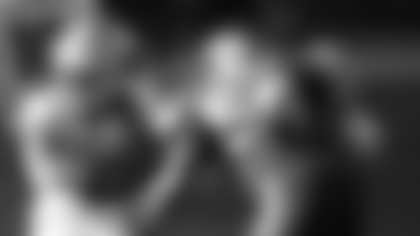 K.J. Wright will be 32 years old heading into his 10th season, but he is not far removed from a career-high 132 tackles in 2019. It is clear the longtime Seattle Seahawk has not lost a step and could provide veteran leadership to a linebacker-needy team.
It would be hard for anyone to follow up a season like Wright's 2019 campaign. In addition to his tackles, he also had three interceptions and 11 pass breakups. Still, Wright's 2020 stats were nothing to scoff at: 86 tackles, a pair of sacks and an interception. PFF gave him an overall grade of 75.3, his best performance in five seasons.
Wright's age might limit his options in terms of a long-term deal, but he has proven he can be reliable by starting every game the past two seasons. If Washington wanted to sign him to a manageable one- or two-year deal, there is a strong chance he would be a valuable asset, both in terms of production and experience.