The views and opinions expressed in this article do not reflect the opinion of the team.
The new league year is set to begin March 17, and head coach Ron Rivera is faced with a new challenge in his second season with the Washington Football Team.
Rivera took a team that held one of the top picks in the draft and turned it into an NFC East division champion in 2020. His next task is to improve upon Washington's 7-9 record, and that begins with free agency. Several of last year's acquisitions like Logan Thomas and J.D. McKissic played key roles in the team's playoff run, and whoever Washington signs in the coming weeks will be held to that same standard.
Washingtonfootball.com has been breaking down some of the players available at each position. These are the positions that have been covered so far:
Next up are the offensive linemen, which already have one of their questions answered with the team tagging guard Brandon Scherff. It did take some time for the position to find its starting five, but it performed well when it finally did and finished third in pass-blocking, according to Pro Football Focus. (Check out the full position breakdown, HERE.)
Securing Scherff was only part of Washington's task with the position group, though. It is still unknown what the team will do at the left tackle position. There are not many left tackles available this offseason, but the short list includes some of the most experienced players in the NFL. Here is a loot at some of the offensive linemen who will become free agents March 17.
Eric Fisher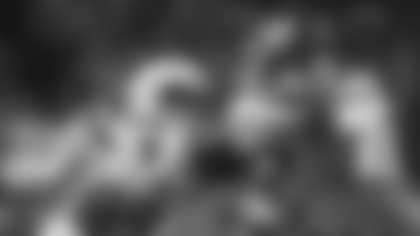 It is not often that an offensive tackle gets taken with the No. 1 overall pick in the draft -- it has only happened four times in NFL history -- but that is exactly what the Kansas City Chiefs did when they took Central Michigan's Eric Fisher in 2013.
It is clear to see that Fisher initially struggled when he entered the league by allowing seven sacks and 47 pressures in his rookie year, but he steadily improved to the point where he was one of the better left tackles. He has been voted to the Pro Bowl two times in the past three seasons, and in the one year that he did not, he allowed a career-low 14 pressures.
"Some of the better offensive line performances this season have been best illustrated by what happened when a lineman was missing from the lineup," PFF's Sam Monson wrote. "That played out on the biggest stage of all for Eric Fisher and the Chiefs in Super Bowl LV. With Fisher injured and the line forced into a reshuffle, his replacement, Mike Remmers, surrendered nine total pressures in one game."
By PFF's standards, Fisher had his best season in 2020 with an overall grade of 80.0. That is substantially improved from the 57.8 grade he had in his rookie year. What's more, he also played in 702 pass-blocking plays -- the most of his career -- and allowed only three sacks.
Another experienced left tackle on this list, Kelvin Beachum is slated to sign with his fifth team in nine seasons. He has been something of a journeyman in the second half of his career, but he has been reliable wherever he has gone.
Outside of his first and last seasons with the Pittsburgh Steelers, Beachum has appeared in the overwhelming majority of games with 115 starts to his name. He has been available in 16 games three of the past four seasons and allowed less than 30 pressures in seven of the past nine years.
The other benefit to Beachum is that he has experience playing both tackle positions. While he has spent most of his time on the left side, he was first drafted to play on the right side in 2012 and then played more than 1,100 snaps on the right side in 2020.
The free agent tackle market is one of the most limited this offseason, but Beachum is one of the most seasoned options. And if Washington finds itself in a similar situation to last season when Cornelius Lucas missed a game, it would have someone who knows how to make the switch with ease.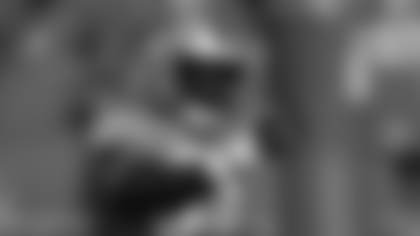 Russell Okung is still considered one of the better tackles in the NFL today, and for good reason. The former 2010 first-round pick has started every game he has played in and been voted to two Pro Bowls in his 11-year career.
"The former No. 6 overall pick of the Seattle Seahawks has more than lived up to the billing," writes PFF's staff. "Now in his 11th season and on his fourth team, Okung hasn't shown any signs of slowing down when healthy. Over the last three years, Okung ranks as a slightly above-average pass-blocker and an above-average run-blocker, and he remains a valuable player at an important position.
Okung has primarily been a left tackle his entire career with just seven snaps as a right tackle compared to more than 8,000 on the left. When healthy, it is clear he can still lock down pass-rushers with just two quarterback hits in as many seasons. He did not allow a single sack during his final season with the Los Angeles Chargers in 2019.
It is difficult to say what Okung's value is, but given he is still an above-average player, there is bound to be a list of teams that will show at least some interest. There is no doubt he could help Washington's offensive line, which gave up 50 sacks last year, but he likely would not be a longterm answer since he is close to 33 years old.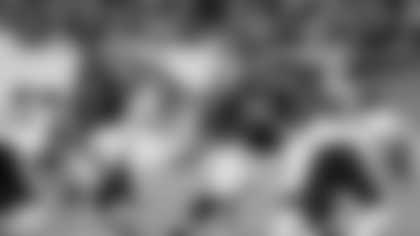 At 39 years old, Jason Peters is by far the oldest left tackle available. His pedigree, however, is hard to ignore with nine Pro Bowl votes and two first-team All-Pro selections.
Take an even deeper look at Peters' career, and it becomes even more impressive. He has finished with a PFF pass-blocking grade above 80.0 nine times, and he is almost as effective of a run-blocker with an average grade of 77.9. And he knows how to play clean with zero penalties counted against him last season.
There are some concerns surrounding Peters, namely his availability since he missed half of the 2020 season. It is also worth noting that Peters could consider retiring if he wanted, although he recently said "I still got some in the tank" entering his 18th season.
"I can definitely show some of the young guys how to play the game of football," he said. "You can know the Xs and Os, but I'm gonna be the one to stay with 'em after practice and show 'em how to really play the game, the technique, and the things about the detail of the football game throughout the course of the season."
As good as Peters has been in his career, his knowledge is what Washington or any other team would value the most. Washington's offensive line already plays for an experienced coach in John Matsko. Adding a player who has been in the NFL for nearly two decades would certainly help as well.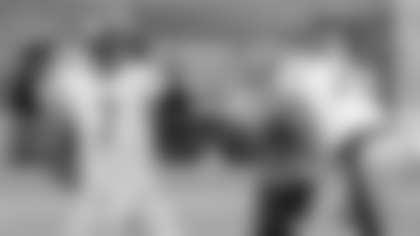 It is hard to find someone more consistent than Alejandro Villanueva has been over the past five seasons. He has not missed a single game with the Steelers and even had back-to-back Pro Bowls in 2017 and 2018.
"Villanueva has had a remarkable NFL career after serving in the U.S. military, going undrafted and then working his way to becoming one of the league's best left tackles," PFF's staff writes of Villanueva, who is ranked No. 34 on their top free against this offseason. "Nevertheless, the Steelers will have a very tough time retaining Villanueva after pushing all their chips in on 2020."
It is not as if Villanueva took a step back last season. Actually, he has been fairly consistent and played the fifth-most snaps for his position in 2020. He ranked in the 54th percentile in pass-blocking grade, according to PFF, and 23rd percentile in positively-graded run-blocking plays. And yet, Villanueva will likely be on a new team for the first time in his career for 2021.
Villanueva's Pro Bowl experience could absolutely be of use to Washington. Either way, it is important for Washington to know all five of its positions on the offensive line, and bringing in an accomplished, reliable veteran like Villanueva would achieve that.