The views and opinions expressed in this article do not reflect the opinion of the team.
The new league year is set to begin March 17, and head coach Ron Rivera is faced with a new challenge in his second season with the Washington Football Team.
Rivera took a team that held one of the top picks in the draft and turned it into an NFC East division champion in 2020. His next task is to improve upon Washington's 7-9 record, and that begins with free agency. Several of last year's acquisitions like Logan Thomas and J.D. McKissic played key roles in the team's playoff run, and whoever Washington signs in the coming weeks will be held to that same standard.
Washingtonfootball.com has been breaking down some of the players available at each position. These are the positions that have been covered so far:
Next up are the tight ends, which are uncertain beyond No. 1 option Thomas. (Check out the full breakdown of the position, HERE.)
Here are some intriguing tight ends who will be available in free agency.
Hunter Henry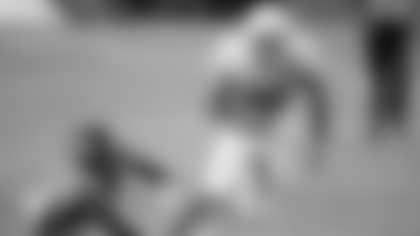 One of Smith's biggest strengths is what he can do with the ball in his hands, which is evident by his 6.8 yards after catch per reception. He's also an improved blocker and earned a Pro Football Focus grade of 75.2 this past season, the highest of his career. Smith has never received more than 65 targets in a single season -- Thomas had 110 last season -- so he could be in store for a breakout year in a more prominent role with Washington.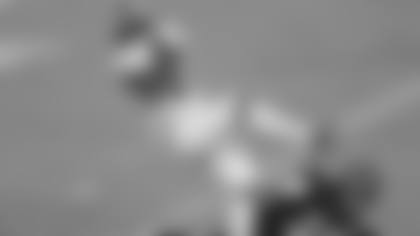 Everett will likely be cheaper than Henry and Smith but could have similar upside.
A second-round pick in 2017, he has spent his entire career alongside Tyler Higbee, who has outproduced him the past two seasons. Considering the Los Angeles Rams signed Higbee to a four-year, $31 million contract in 2019, they probably won't have enough money to retain the dynamic yet underused Everett.
The 6-foot-3, 240-pound Everett has improved every season, hauling in 41 catches for 417 yards and a touchdown in 2020. While he would be paired with Thomas in Washington, it seems like there would be enough targets to go around for the 25-year-old to exceed those totals and establish himself as a long-term contributor for the offense.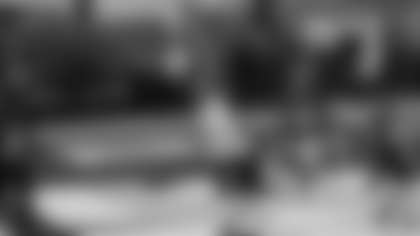 Tight ends coach Pete Hoener saw potential in Thomas and then turned him into one of the most productive players at his position. Could he do the same with Dan Arnold?
The 6-foot-6 wide receiver-turned-tight end went undrafted in 2017 but is coming off by far his best professional season with 31 catches, 438 yards and four touchdowns. When Kyler Murray threw to Arnold, the Arizona Cardinals quarterback had a passer rating of 128.9.
The biggest knock on Arnold has been his blocking, but if Hoener can help him improve in this area, he would be a valuable asset as Turner attempts to make his offense "as unpredictable as possible." He would be able to outrun linebackers and make contested catches over defensive backs -- all while costing significantly less than the options mentioned above.