The views and opinions expressed in this article do not reflect the opinion of the team.
The new league year is set to begin March 17, and head coach Ron Rivera is faced with a new challenge in his second season with the Washington Football Team.
Rivera took a team that held one of the top picks in the draft and turned it into an NFC East division champion in 2020. His next task is to improve upon Washington's 7-9 record, and that begins with free agency. Several of last year's acquisitions like Logan Thomas and J.D. McKissic played key roles in the team's playoff run, and whoever Washington signs in the coming weeks will be held to that same standard.
Washingtonfootball.com has been breaking down some of the players available at each position. These are the positions that have been covered so far:
Next up are the wide receivers, which are uncertain aside from Terry McLaurin, who eclipsed the 1,000-yard mark in his just second NFL season. Cam Sims emerged as the No. 2 option down the stretch, and Isaiah Wright and Steven Sims Jr. both showed flashes of potential in the slot, but as a whole Washington could use more proven pass-catchers.
Fortunately, wide receiver is one of the deepest position groups in free agency, even after standouts Chris Godwin and Allen Robinson were franchise tagged by the Tampa Bay Buccaneers and the Chicago Bears, respectively. Here's a look at some of the wide receivers who will be available.
Kenny Golladay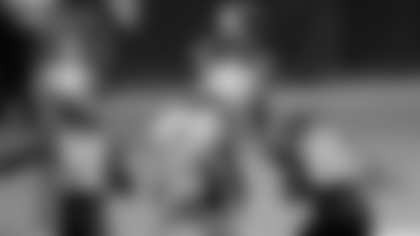 With Godwin and Robinson remaining with their respective teams in 2021, Kenny Golladay is widely regarded as the best -- and most expensive -- wide receiver set to hit the open market. Spotrac projects Golladay to sign a contract worth about $17 million per season, which would make him the 10th-highest paid player at his position. Based on how Golladay has produced when healthy, it seems as though he would be worth the money.
A third-round pick in 2017, Golladay has gone over 1,000 yards receiving twice and led the league with 11 receiving touchdowns in 2019. Golladay's 6-foot-4, 214-pound frame, combined with his athleticism, make him an elite deep threat regardless of who's throwing him the ball.
"There may be no better endorsement of a top receiver than the difference it makes to his quarterback when he is on the field," the Pro Football Focus staff wrote of Golladay in its free agency rankings. "Matthew Stafford is a different player when Golladay is on the field, and the wideout clearly has confidence in his ability to go up and get the football in tough spots." 
Golladay missed significant time last season with hamstring and hip injuries, but in the four full games he did play, he averaged five receptions and 84.5 yards per contest. As long as he's on the field, he and McLaurin would give Washington one of the better wide receiver duos in the NFL.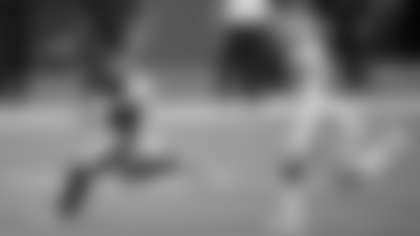 The Pittsburgh Steelers wideout has been as consistent as he has been productive, averaging 77 receptions for 931.5 yards and 6.5 touchdowns during his first four seasons. Even more impressive is that he's accomplished all of this before the age of 25, meaning that whichever teams signs him could have him during the prime of his career.
Smith-Schuster has already proven he can be an elite slot receiver, which could be just what Washington needs after receiving little production from the position in 2020.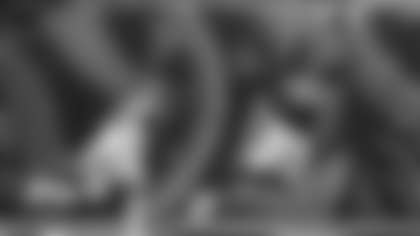 A cheaper alternative to Golladay or Smith-Schuster would be Corey Davis. The fifth overall pick in 2017 has not lived up to the immense expectations coming into the league, but he's coming off a career year with 65 receptions for 984 yards and five touchdowns in 14 games.
As Kapadia noted, Davis' advanced statistics make him an even more desirable free agent. His 2.73 yards per route run in the regular season was eighth among 276 qualifying players, and he paired one the lowest drop rates with one of the lowest catchable-target rates. PFF gave the 6-foot-3 downfield threat an overall grade of 86.9 during the regular season, which was the highest of his career and ranked eighth among all receivers.
Curtis Samuel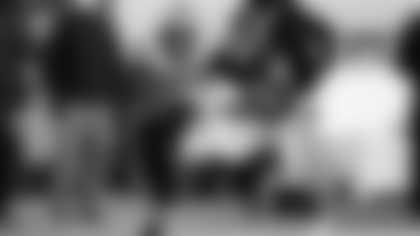 Curtis Samuel has often been connected to Washington by analysts, and for good reason. Marty Hurney, now the team's executive vice president of football/player personnel, drafted Samuel in the second round in 2017, and he increased his productivity in each of his three seasons under Rivera.
Samuel was at his best as a receiver and a rusher in 2020 by combining for 1,051 yards on 118 touches, the second most among receivers behind the Buffalo Bills' Stefon Diggs. And his best game happened to be against the burgundy and gold, when he carved up the team's defense for 158 yards on just 12 touches.
"It took Panthers coach Matt Rhule to show Samuel's full value, helping him to top 1,000 yards from scrimmage with a mix of route trees and surprisingly potent inside runs," Rosenthal wrote in his free agent rankings "He's a perfect weapon for today's wide-open offenses."
Scott Turner wants his offense to be "as unpredictable as possible," and what better way to accomplish that than by adding a playmaker who can strike from anywhere in the formation?