The 2023 NFL Draft has come and gone, and now the Washington Commanders have seven new players on the roster.
This is the fourth draft under head coach Ron Rivera, who worked closely with general manager Martin Mayhew and executive vice president of football/player personnel Marty Hurney to ensure Washington makes the most of the three-day event.
Round 1 (Pick 16): Emmanuel Forbes, CB, Mississippi State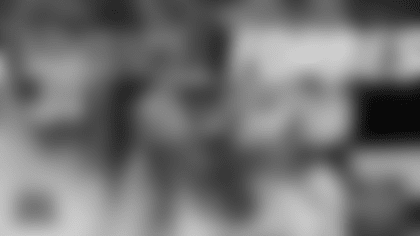 The Washington Commanders have taken Mississippi State cornerback Emmanuel Forbes with the No. 16 overall pick of the 2023 NFL Draft, giving them one of the most talented defensive backs on the board.
At 166 pounds, Forbes does not have the same weight advantage as some of the other top corners, but one area that Forbes is not light in is athleticism, as he had the fourth fastest 40 times (4.35), a 37.5-inch vertical and a 10-foot-11 broad jump.
Those metrics, plus some standout numbers for the Bulldogs, has ESPN's Mel Kiper Jr. convinced that Forbes is an underrated prospect in a deep talent pool.
"I'm a huge fan of Forbes, who is rail thin but really fast," Kiper wrote in his latest mock draft. "He has gone up against some of college football's best wideouts and consistently held his own."
Round 2 (Pick 47): Jartavius Martin, DB, Illinois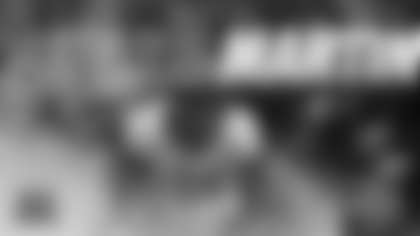 The Washington Commanders have doubled down on bolstering the secondary by taking Illinois cornerback Jartavius Martin with the No. 47 overall pick of the 2023 NFL Draft.
Martin (5-11, 194 pounds) is a Third Team All-Big Ten selection who adds size, versatility and range to the Commanders' secondary. A veteran of 50 games, Martin has 225 tackles, a sack and seven interceptions over the course of his five-year career.
"Versatile cornerback/safety prospect with the size and physical talent to play nickel back or align as a deep safety," wrote NFL.com's Lance Zierlein. "A buttery smooth hip swivel allows him to glide and transition effectively from his pedal."
Round 3 (Pick 97): Ricky Stromberg, C, Arkansas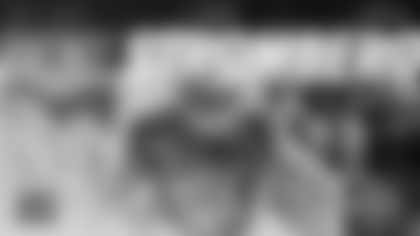 With the No. 97 overall pick in the 2023 NFL Draft, the Washington Commanders have added reinforcement to their offensive line by taking Arkansas center Ricky Stromberg.
A four star recruit out of high school, Stromberg (6-foot-3, 306 pounds) did not have to wait long before experiencing his first real taste of SEC football. In the tail end of his freshman season at Arkansas, he started 11 games, twice at left guard and nine times at right guard. During his sophomore year, Stromberg moved to center, where he took on a starting role throughout the entirety of the season. After playing in 11 contests as a senior, Stromberg's career in Fayetteville, Arkansas, was capped off with a Jacobs Blocking Trophy, an award given to the conference's top offensive lineman.
"Center prospect with enough athleticism and strength to be considered scheme independent," wrote NFL.com's Lance Zierlein. "He has an innate feel for angles and positioning that leads to some unexpected block wins. Stromberg has a chance to become a starting center with the flexibility to play guard if needed." Scouts and analysts have commended his great awareness, consistent timing, ability to switch up his feet on a dime and grittiness through contact.
Round 4 (Pick 118): Braeden Daniels, T, Utah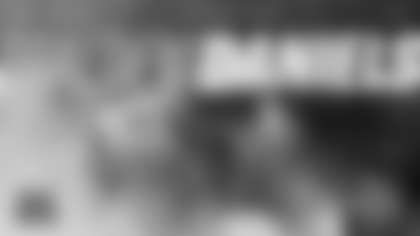 The Washington Commanders have strengthened their offensive line by taking Utah's Braeden Daniels with 118th pick in the 2023 NFL Draft.
Daniels (6-foot-4, 294 pounds) ascended to a primary role in the trenches with the Utes in the 2019 season and never looked back. That season, he started in all 14 of Utah's games at left tackle. In the COVID-shortened 2022 campaign, he played in all five of the Utes' contests (one at left guard). After starting every game in 2021, he earned second-team All-Pac 12 conference honors. In his final season, he received first-team all-conference notice for his performances in 14 starts. In the entirety of his collegiate career, Daniels allowed just five sacks in nearly 1,400 pass-blocking snap, per Pro Football Focus.
"Active, athletic offensive lineman offering room for development at guard or tackle. Daniels is an impactful down blocker with the quickness to handle zone-blocking duties," wrote NFL.com's Lance Zierlein.
Round 5 (Pick 137): KJ Henry, EDGE, Clemson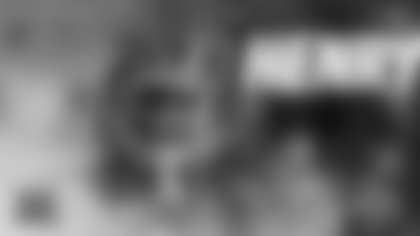 The Washington Commanders have taken Clemson EDGE defender K.J. Henry with the No. 137 overall pick in the 2023 NFL Draft, giving them another pass-rusher to bolster their defensive front.
Henry (6-foot-4, 294 pounds) was the No. 6 player in the country, according to ESPN, the No.3 defensive end and the No. 2 overall player in North Carolina. A five-year contributor for the Tigers, Henry played in 58 games with 122 tackles, 13.5 sacks and 28 tackles for a loss.
Henry is disruptive, a team captain and uses his speed to blow by offensive tackles and will provide quality depth to the Commanders' defensive line. In addition to his 4.63 40-yard dash, he also recorded a 31.5-inch vertical and a 9-foot-4 broad jump.
Round 6 (Pick 193): Chris Rodriguez Jr., RB, Kentucky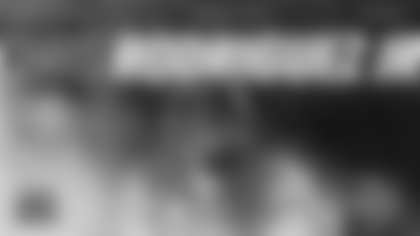 The Washington Commanders have picked up a running back in the 2023 NFL Draft, selecting Chris Rodriguez Jr. with the 193rd overall pick.
A three-star recruit and all-state pick out of high school in Georgia, Rodriguez ascended to an influential role for Kentucky during the 2019 season. As a backup that year, he played in all 13 games (71-533-7.5, six touchdowns). He followed that up by leading the team in rushing with 785 yards on 119 carries (6.6 per game) and 11 scores in nine contests without a start. In 2021, he stepped into the starting running back spot, rushing 1,379 yards and scoring nine touchdowns on his way to garnering second-team All-SEC honors. Rodriguez wrapped up his time in Kentucky with seven starts in eight games played (175-904-5.2, six touchdowns; 5-41-8.2 receiving) in 2022.
"Rodriguez is a powerful runner," wrote NFL.com's Lance Zierlein. "He has the size and the mentality to do the dirty work between the tackles...He's a physical blitz protector, so teams might envision a role for him as a second-half battering ram and third-down quarterback protector."
Round 7 (Pick 233): Andre Jones, DE, Louisiana-Lafayette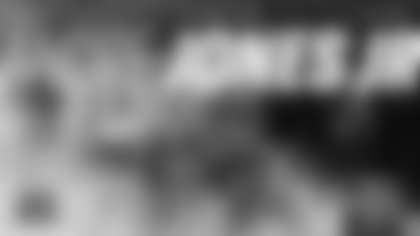 The Washington Commanders have added another pass-rusher to their roster in the 2023 NFL Draft, selecting Louisiana-Lafayette defensive end Andre Jones Jr. with the 233rd pick.
Jones (6-foot-4, 248 pounds) got a lot of valuable experience during his six years with the Ragin' Cajuns. In 2019, he started nine of 14 appearances (42 tackles, seven for loss with two sacks) and followed that up in 2020 by starting all of the team's contests in a COVID-shortened, 11-game season (43 tackles, 3.5 for loss with two sacks). In his redshirt junior season, he earned a Third Team all-conference nod for posting 60 tackles, 9.5 for loss with six sacks, four pass break ups and two fumbles forced and recovered. In his final season in Lafayette, he recorded 51 tackles, 8.5 for loss including 7.5 sacks, in 12 starts on his way to being named a second-team pick.
"Long-limbed edge defender with an angular frame and a willingness to take on all comers," wrote NFL.com's Lance Zierlein. "Jones' production might not jump off the page, but he's athletic and uses his length to put himself in position to make tackles."