The Washington Commanders have released their initial 53-man roster for the 2023 season. Here's a positional breakdown of who made the cut.
Takeaways: It was always Howell's job to lose, and the former fifth-round pick never did anything to put that in jeopardy.
Howell still has plenty to learn as he prepares for his second season, but the coaches are confident in what he has already accomplished in camp. His ball placement, arm strength and leadership are exactly where they should be, according to offensive coordinator Eric Bieniemy, and he showed poise in the pocket during the preseason, completing 28-of-37 passes (76%) for 265 yards and three touchdowns.
But Howell's ability to self-correct his mistakes has been the trait that impresses his coaches the most.
"He takes work home, and he loves to talk through all the little detailed nuances of the game," Bieniemy said, "So, I think he's right where he needs to be. He's done a heck of a job. I thought he did a good job as well in the practices, and he did a heck of a job in the [Ravens game]."
Howell was in a competition with Brissett for most of the preseason, and Ron Rivera made it clear that the decision to name the starter was not about what Brissett could not do under center. He was a relatively solid player throughout camp, and going forward, the Commanders expect him to be a valuable resource for Howell as he grows this season.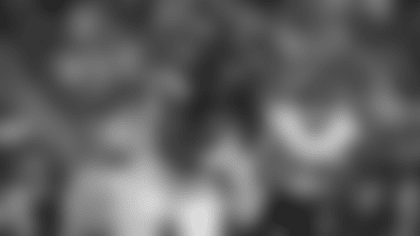 Derrick Gore, Jaret Patterson, Alex Armah
Takeaways: Robinson said during camp that the media and fans had not seen everything he could do because he was still recovering from his gunshot wounds last year. He drove that point home during practice, as he showed burst and quickness to complement his physical style almost every time he had the ball. He also showed noticeable growth as a pass-catcher, which is something he said has always been part of his skill set.
"The biggest thing for me [is] I just don't want to be one dimensional, and I don't want to be just a power back," Robinson said. "I want to be able to run routes, run down the field, catch the ball with soft hands and continue to grow my game."
With Robinson expected to be the Commanders' primary back, Gibson will have a similar role to what former Washington back JD McKissic had, meaning he will be more of a third-down option so he can use more of his 4.3 speed to make defenders miss in space. Gibson has always excelled the most at attacking defensive perimeters and making that his focus should give another dimension to Washington's offense.
Like Robinson, Rodriguez runs hard and is able to push piles forward for tough yards. That was an effective approach at Kentucky, where he was one of the most productive offensive weapons in school history. He'll aim to make the most of his opportunities as a change of pace.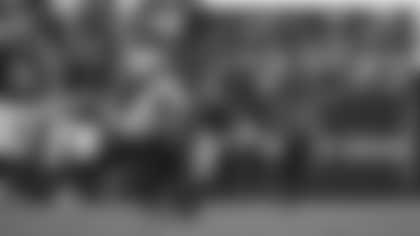 Brycen Tremayne, Marcus Kemp, Zion Bowens, Kazmeir Allen. Kryic McGowan was placed on Injured Reserve and will miss the 2023 season.
Takeaways: Anyone who followed the Commanders for the past month has known that the top of the receiver room was never in doubt. The main priority of the group has been establishing chemistry with Howell, and in that regard, there has been steady progress. It starts with McLaurin, who has been dealing with a toe sprain since the Ravens game, and the veteran wideout believes he and Howell have "definitely" taken a step forward.
"I feel like we're building a little bit of that trust where you get some one-on-one opportunity, he's gonna trust me to come down and make that play," McLaurin said.
Players like Samuel and Dotson have also looked more comfortable working with Howell in Bieniemy's offense. This has been particularly true for Dotson, who made seven catches for 106 yards and a touchdown in two preseason games. His route running and reliable hands are the main reasons why he has become one of Howell's favorite targets.
"Jahan is so special," Howell said. "He's so polished…I was a huge fan of his when he was in college, and I'm so excited to play with him."
Brown is the player who has made the most substantial growth since the start of camp. He and Howell, former teammates at North Carolina, connected often in practice. He still has the ability to make explosive plays downfield, but he has also added more polished short and intermediate routes to his skill set, which should help him have a larger impact than in years past.
After putting together a strong camp that was highlighted by his 89 yards against the Cincinnati Bengals, Tinsley did enough to earn himself a spot on the initial roster. Milne rounds out the position and will be the team's punt returner.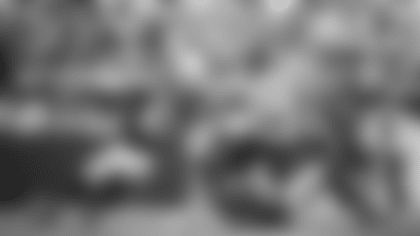 Takeaways: Thomas has been dealing with a calf injury for the better part of training camp, but he looked closer to the 2020 version of himself than he has in the last two seasons when he was on the field. He and Howell connected often in practice, as he made several contested and tough catches in the first week of camp.
While this marks the second offseason in which Thomas has missed more practices than the Commanders would like, there doesn't seem to be much concern from the coaches about his long-term status. He has begun participating in individual drills to start practice before heading to the side field, and he was spotted running routes before the Bengals game. All that hints that his progress towards being ready for Week 1 is heading in the right direction.
In his absence, Turner has taken major steps in his development. The ability to excel as a pass-catcher, which comes from his previous experience as a receiver at Nevada, has always been there, although the team didn't see much of that during his rookie season because of a hamstring injury. Now that he's healthy, he's been one of the most pleasant surprises of camp.
Bates has been as steady as ever entering his third season and is still one of the team's best blockers. That will come in handy as he helps create running lanes for Robinson and protect Howell. Hodges will provide depth as the Commanders' fourth tight end.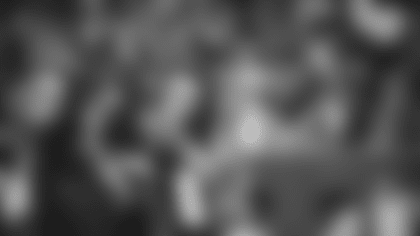 Nolan Laufenburg, Jaryd Jones-Smith, Alex Akingbulu, Aaron Monteiro, Mason Brooks
Takeaways: The Commanders made a point to restructure the offensive line this offseason. Players like Cosmi were moved to different positions, free agents like Gates were brought in to stabilize others, and players like Stromberg were drafted to plan for the team's future.
And while there are questions that still exist about the group as a whole, the new version of the offensive line showed improvement in camp. One of the biggest examples of that growth has been the chemistry between Wylie and Cosmi, who work together well on double teams and pass off blitzes with seamless effort at times.
"Andrew is my guy, we've gelled," Cosmi said. "It's a great connection between me and him. We're on the same page and in this short amount of time, which is hard to do. So being able to have him and him knowing this offense like he does, it just helps us be better and grow."
Left guard was the only position that saw true competition between Charles and Paul, and the two battled for the spot all the way to the final preseason game. For now, it looks like Charles has claimed the role, as his quickness and strength are why the team gave him the first crack at being the starter at the beginning of camp. But Rivera also liked what he saw from Paul and still believes in his future.
"If they continue to practice the way they are, we probably have to figure a way out on how we can play them both," Rivera said of Charles and Paul. "They both are stout, powerful young men and they're both smart young football players."
The hope is that the Commanders can avoid the injury problems at the position that have plagued them for the past two seasons, but if not, they have backup options like Lucas, Stromberg and Scott to round out the position.
Fourth-round pick Braeden Daniels was placed on Injured Reserve, meaning he will miss the 2023 season.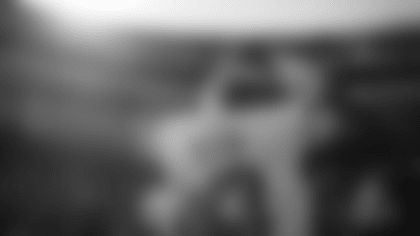 Isaiah Mack, Anthony Montalvo, Benning Potoa'e, Abdullah Anderson
Takeaways: Allen and Payne looked as expected in camp. They are viewed as some of the best defensive tackles in football, and there was little doubt of that as they routinely blew past the Commanders' offensive line to put pressure on Howell. Allen felt that the defense looked more comfortable in the fourth season of working in Jack Del Rio's system, and that has led to the unit as a whole feeling more confident.
"We know the plays, we know what we're supposed to do now, and we can really pay attention on how we have to do it," Allen said. "As opposed to going into the first year, we're all learning something new, so we have to spend more time focusing on what to do first. I feel like we have a good understanding of what we're trying to do, but now we can really fine-tune on how we're going to accomplish that."
Mathis has missed time with an injury, but whenever he gets back, he is expected to fill the role that Washington drafted him for back in 2022. His pass-rushing skills are not as polished as some of the other Washington defensive linemen, but he's a quality run-stopper who can occupy blockers and free up room for linebackers.
Ridgeway fills a similar role to Mathis, as he showed on multiple occasions once Mathis went down with an injury last season. Both players should play an important role in the team's ground defense.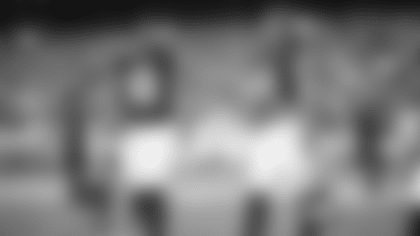 Joshua Pryor, William Bradley-King
Takeaways: Young's health was one of the main questions heading into camp. He quickly dispelled any doubts, as he looked quick, strong and played with no hesitation when rushing the passer. He's missed time with a stinger, but he's made progress since reporting the issue in the Browns game and has begun playing in team drills again.
"You see the get off first and foremost," Rivera said. "Last year he was a little hesitant, a little tentative but last year it took him a while before he got out there completely. So, you see him moving around with a lot more confidence. You see him finishing as well. And that's the other thing."
Sweat also had a strong month and looks determined to have a career year in 2023, but he's not going to put out any goals or expectations in his fifth season.
"I used to feel like that, but...after a certain while you realize it's not really in the numbers," Sweat said. "It's just about affecting the game. How can you affect the game?"
The biggest surprise of the position has been the emergence of Jones, a seventh-round pick who earned reps with the starters in joint practices against the Baltimore Ravens. His quickness off the edge has impressed his teammates and coaches with Rivera calling him "a dynamic young man."
"He's got some explosion off the edge," Rivera said. "He's got a lot to learn in terms of technique and the scheme itself, but his talent and his abilities did flash, did show."
Toohill, Smith-Williams and Obada showed growth during the offseason and will be some of the primary backups on the edge. Henry will need some more time to develop, but he showed enough in pass-rushing situations to excite the team about his future.
Milo Eifler, De'Jon Harris
Takeaways: Much of the position's evaluation rested on the growth of Davis and Barton. With Davis, the Commanders were hoping to see him build off the progress he made in Year 2 and catch up on the work he missed during OTAs, while Barton needed to get comfortable in his role and with his teammates.
There's still work to be done, but both players had their moments in camp.
"He's done a nice job, I think, assimilating and trying to get a grasp of that," Rivera said of Barton. "What was really good to watch though was his play speed, his quickness to adjust and to make up for that little hesitation. I love his communications with not just Jamin, but the whole unit. I think he's really starting to get a good feel for the guys."
Rivera has also noticed that Davis is playing at a faster pace.
"He's more confident. You see his run, hit and tackle. I mean, he's still really good at that. I thought some of the coverage stuff he did a nice job putting himself in position and really pleased with the progress."
Rounding out the position are Hudson and Mayo. Hudson showed drastic improvement from last season, when he was cut and signed to the practice squad. Mayo will provide veteran experience as he has done for the last two seasons with the team.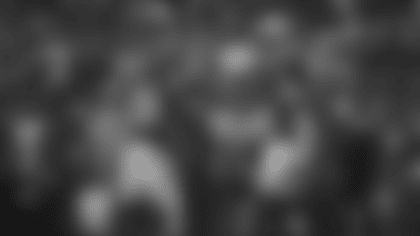 Tariq Castro-Fields, Rachad Wildgoose, DaMarcus Fields, D.J. Stirgus, Nick Whiteside II, Jace Whittaker
Takeaways: It didn't take long for Forbes to show that he was worth all the hype that Washington's coaches and executives had given him after the draft.
Forbes lined up against the Commanders' best receivers, and while he did have some growing pains, he held his own against each of them with his speed length. His ability to recover on routes was particularly impressive, and he showed on multiple occasions that he was not afraid of contact, despite his thin build.
"He's gotten better each and every day, Honestly," McLaurin said. "You know, I've always tried to encourage him because he's a guy who really likes to learn. He's a sponge and I don't like to lose reps, so I'm gonna give it to him every time I get the opportunity but he's a competitor as well."
Fuller remains the team's best option at the position, although he has missed time with a sore knee. There is not much concern from the coaches, though, and he should be ready for Week 1.
With the addition of Forbes, St-Juste has moved back to the slot as his primary position. The coaches tried to him there last season because of how his blend of size and quickness can create problems for receivers but couldn't keep him there after the injury and trade of William Jackson III. The hope is that he'll be able to stay in the slot with Forbes placed on the perimeter.
Rounding out the position are Johnson and Holmes. Both add value on special teams while also providing solid depth as outside corners.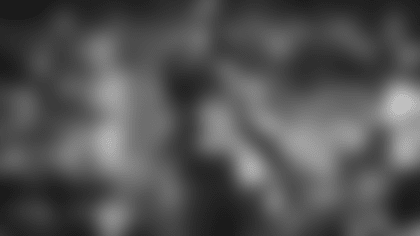 Terrell Burgess, Ferrod Gardner, Joshua Kalu, Kendall Smith
Takeaways: Curl is back and looked healthy in camp as he is set to lead the safety position in his fourth season. He's established a reputation for being a versatile player who relies on his intelligence to help him succeed, and he wants to pass on some of that to the rest of his young teammates.
"Really just mimicking what the old dudes did for me," Curl said. "Just being there when guys need a question or if I see something that they did, just going up to them and putting little stuff in their ear for the next time it comes up. Just trying to be that guy to motivate and teach."
Forrest, who took a massive step forward with his development last season, is expected to start opposite Curl and feels more confident in his skill set. As he prepares for his third season, he wants to become a more vocal leader for the defense and build stronger chemistry with Curl.
"It's going to be very explosive with two guys that can make plays all over the field," Forrest said of him and Curl. "It's going to be about changing things up and creating different looks for quarterbacks."
Reaves, a First Team All-Pro special teams player from a year ago, is back and will provide quality depth for the position. Butler, another player who made a jump this offseason, flashed in camp and is expected to make a bigger contribution in Year 2. Martin, another versatile piece for the secondary, is learning several positions but has flashed at times. He should get more consistent as he gets a firmer grasp of the system and his role.
SPECIAL TEAMS (3 PLAYERS)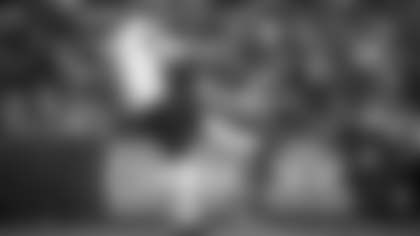 Takeaways: After going through a kicking competition with Michael Badgley for most of camp, Slye emerged as the victor and will be the answer at the position heading into 2023. He hit all of his field goal attempts during the preseason, which should provide a confidence boost for the season. Way dealt with back tightness but is healthy and will be ready for Week 1 after coming off a second Pro Bowl season in 2022. Cheeseman has been working on a new technique throughout camp, which is why some of his snaps have been high or a little too low, but the team still has confidence he can be a consistent option at the position for his third season.