The Washington Commanders announced the list of players that have made the initial 53-man roster for the 2022 season on Tuesday. Here's a positional breakdown of who made the cut:
OFFENSE (27 players)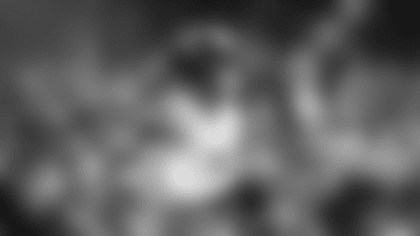 Carson Wentz
Taylor Heinicke
Sam Howell
Takeaways: The Commanders made it clear in March that they were looking for an answer at quarterback, and they found one in Carson Wentz. After getting more acclimated to the offense early in training camp, the veteran signal-caller showed off everything that Ron Rivera hoped he would, from his arm strength to building relationships with his receivers.
"He pushes himself and you can see it. In meetings you can see it," Rivera said. "This is a young man who is very serious about his craft. I think he is a guy that is driven. It has been fun watching him. Every now and then it is neat to watch him and see something positive and you go 'Ok, he's got that.' He takes a little bit of pride in those things."
With Wentz firmly situated as the starter, Taylor Heinicke is set to be the primary backup. Like Wentz, Heinicke was not seen much in the preseason, but he still showed much of the same play-making ability that Washington fans have come to enjoy. Sam Howell showed promise over the past month and will be a developmental project as the third quarterback on the depth chart.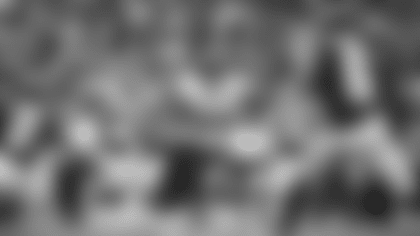 Antonio Gibson
J.D. McKissic
Brian Robinson
Jonathan Williams
Notable cuts: Reggie Bonnafon, Jaret Patterson
Takeaways: The duo of Antonio Gibson and J.D. McKissic remains the core of the Commanders' backfield. Gibson, who was the second leading rusher in the NFC last season, adds his speed and quickness to attack the defensive perimeter. The Commanders have utilized Gibson's skill in other ways besides running back, and it has helped set up the third-year back for more success.
"It's really about getting him the ball, whether he's in space or you [are] handing it off to him, but in space he is pretty special," Rivera said. "It's kind of his forte. Thats when he breaks it through the line and gets vertical, as far as being a runner, he can create some things."
McKissic is off to another strong start in his third season with the team after missing the final stretch of games in 2021 with a neck injury. He looks just as quick and reliable of a pass-catcher and will continue to be a key piece of Washington's offense.
Jonathan Williams had a solid camp and led the team with 31 yards on five carries against the Carolina Panthers. He will be a quality depth piece to the backfield.
Rookie running back Brian Robinson was injured in a shooting Sunday evening and is doing well after surgery. There is no timeline on when he will return, but his teammates are looking forward to seeing back at the team facility soon.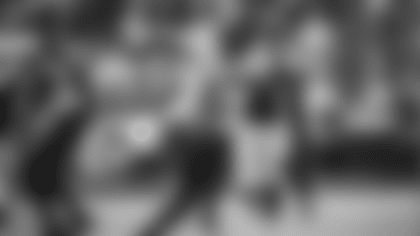 Terry McLaurin
Curtis Samuel
Jahan Dotson
Dyami Brown
Cam Sims
Dax Milne
Notable cuts: Matt Cole, Kyric McGowan, Marken Michel, Alex Erickson
Takeaways: There was no doubt about who the top three options were going to be at the receiver position for the Commanders. Terry McLaurin is the clear leader and one of the team's best offensive weapons. McLaurin looked as expected during training camp after signing his extension, and for the past month, his priority has been building a relationship with Wentz.
It took some time, but it appears that their chemistry is starting to show.
"I think he and Terry connected for a couple of really big throws," Rivera said. "Some timing things for that matter were perfect and some of the throws that he made led him right into good catches. So, it's starting to come pretty well."
The recovery of Curtis Samuel was one of the top storylines from camp. After being sidelined for most of the 2021 season, Samuel has followed the plan laid out by the team for his return to the field and looked like the weapon he was for the Carolina Panthers. Samuel looks healthier than he has been in a year, which means he is set to add another dimension to Washington's offense.
There was also a fair bit of attention on Jahan Dotson's progress after the rookie flashed during OTAs, and the former Penn State star did not disappoint. His routes were crisp, his catch radius was impressive, and he showed a second burst with the ball in his hands.
Cam Sims continues to be a valuable piece of the Commanders' receiver corps, and his size will be a key piece for the position. Dax Milne has made a strong impression on the coaching staff with his route running as well as his versatility to perform at multiple positions. Dyami Brown will be one of the team's backup options when the offense needs a vertical threat.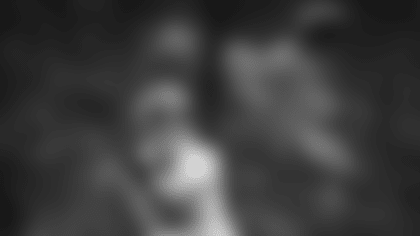 Logan Thomas
John Bates
Cole Turner
Curtis Hodges
Armani Rogers
Notable cuts: Jake Hausmann, Kendall Blanton
Takeaways: Logan Thomas was not on the field much as he recovered from his torn ACL, but the team's top option at the position made some positive strides near the end of the month. He was activated off the Physically Unable to Perform list, and not long after he was running routes during seven-on-seven drills.
"That's very important for us," Rivera said. "It is another milestone as he gets more and more involved. It gives him a chance to hopefully be ready to go in that first week."
It is still unclear as to whether Thomas will be ready for Week 1, but he would certainly be an asset for Wentz and the offense. For now, his focus is developing chemistry with his new quarterback.
The Commanders' other top options -- John Bates and Cole Turner -- have missed time but should be ready to go soon. Bates is one of the best blockers on the team with reliable hands, while Turner showed how valuable his previous experience as a receiver during his first two seasons at Nevada will be for the Commanders.
With Thomas, Bates and Turner all missing extended time in camp, that allowed Curtis Hodges and Armani Rogers to show off their skill sets. Both players showed promise with their increase in snap counts and will be quality backup options if one of the top three tight ends are unavailable for Week 1.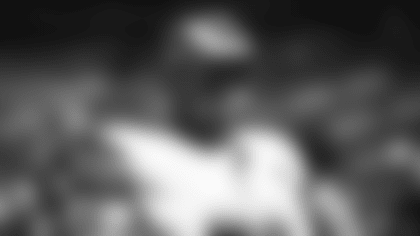 Charles Leno
Andrew Norwell
Chase Roullier
Trai Turner
Sam Cosmi
Saahdiq Charles
Wes Schweitzer
Cornelius Lucas
Chris Paul
Notable cuts: Wes Martin, Jon Toth, Aaron Monteiro, Nolan Laufenberg, Alex Akingbulu
Leno and Cosmi are coming off exceptional 2021 campaigns -- Leno earned a contract extension because of it. Roullier started training camp on the PUP list, but he has been slowly re-inserted into the starting lineup. Norwell and Turner are the two newcomers, and their mix of All-Pro and Pro Bowl experience are welcome additions to Washington's interior.
Washington's backups, which include Wes Schweitzer, Cornelius Lucas and Saahdiq Charles, also have plenty of starting experience. Some of that was a result of the injury issues that surrounded the group, but it was still one of the better offensive fronts in 2021 with depth players leading the charge. That experience could be valuable again in 2022.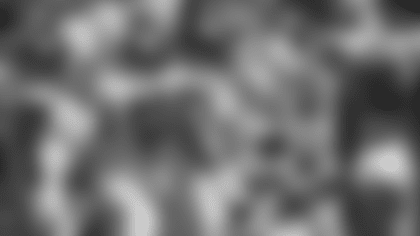 Jonathan Allen
Daron Payne
Phidarian Mathis
Daniel Wise
Notable cuts: Tyler Clark, Justin Hamilton, David Bada
Takeaways: Washington's depth at defensive tackle will look different when compared to years past, but the starting lineup will not. Jonathan Allen and Daron Payne put together strong training camp performances and are expected to be the anchors for the defensive front.
"I think for him more so than anything else is reflecting on what he did last year has kind of validated everything that he worked for," Rivera said of Allen. "So now, there's a little bit more pep, a little bit more confidence in him."
Phidarian Mathis, Washington's second-round pick, will be asked to close up running lanes in a similar fashion to what he did for Alabama. Rivera praised how unselfish Mathis was in the days following the draft, saying that the defensive tackle excelled at holding up blockers and allowing linebackers to make plays.
Even though he will not be a starter, Mathis' role will be a valuable one.
"I had to wait my time in Alabama," Mathis said. "I was there five years, so I understand what it means to wait. But you can't look at it like that. You got to look at it like, just come to practice, get better every day, and just be ready when your time comes."
Daniel Wise brought plenty of disruption to the interior and will round out the defensive tackle position.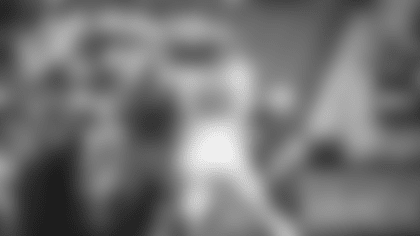 Montez Sweat
James Smith-Williams
Casey Toohill
Efe Obada
Shaka Toney
Notable cuts:William Bradley-King, Jacob Panasiuk
Takeaways: Chase Young will be back at some point this season, but in the meantime, Washington will need to fill the defensive end spot opposite Montez Sweat, who was one of the defense's top standouts in camp, with other answers.
James Smith-Williams and Casey Toohill are two of the Commanders' best options. Both flashed in camp, and Rivera said each player brings a different style to the position.
"The thing about Casey that you like is that he is a guy that has the flexibility that you can drop him into coverage on occasion. That is to the benefit especially when you get into that five-man front because we are not always rushing five. With James, you get more of a big, physical guy that plays downhill and into the line more."
With Efe Obada, Rivera said he has noticed the former Internation Pathway Program player working on the minute details of his skill set, such as the leverage in his stance, that have made a demonstrative difference in his production. Obada also brings position versatility, as he can play as an interior defensive tackle. Shaka Toney rounds out the defensive end position and will be a situational pass-rusher for the position.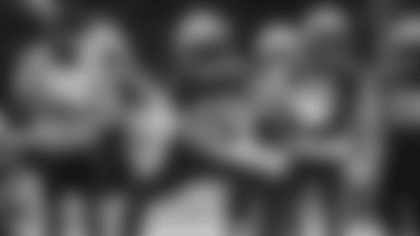 Cole Holcomb
Jamin Davis
David Mayo
Milo Eifler
De'Jon Harris
Notable cuts: Tre Walker, Khaleke Hudson
Takeaways: Cole Holcomb backed up his claims that he is ready to take control of the defense as the unit's on-field play-caller. He has been one of the team's best tacklers since he joined the team in 2019, and that is expected to continue in his fourth season.
"I like the chess match of it," Holcomb said of being the MIKE linebacker. "I like taking control and being the one having to play that game with the quarterbacks and making the checks. I feel very capable of being able to do it, so I have a lot of confidence in it."
Opposite Holcomb will be Jamin Davis, who has made steady improvements from his rookie season. He is more confident in himself and his role, according to the coaching staff and Davis himself. He flashed several times in coverage during camp and even grabbed two interceptions.
Rounding out the group is David Mayo and Milo Eifler. Mayo will serve as the primary backup for the MIKE position, while Eifler can be impressive making plays in space. Eifler will also be a key special teams contributor. De'Jon Harris will be a depth piece to round out the Commanders' linebacker corps.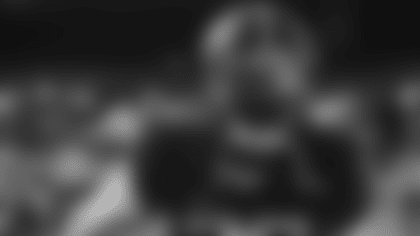 Kendall Fuller
William Jackson III
Benjamin St-Juste
Christian Holmes
Notable cuts: Corn Elder, Danny Johnson
Takeaways: Once again, Kendall Fuller and William Jackson III are firmly cemented as the Commanders' starting cornerbacks. Fuller had a spectacular camp, recording multiple pass breakups and interceptions from Wentz. Jackson has also made progress after getting acclimated to the Commanders' more zone-oriented scheme. Jackson also pointed out that communication is much better within the secondary, as he and his teammates are more familiar with each other's strengths.
Benjamin St-Juste's offseason included getting more adjusted to playing as a nickel corner, and by all accounts the young cornerback has been a natural fit. Not only can St-Juste use his quickness to keep up with slot receivers, but he also has the size to square off against bigger wideouts. The move was an attempt by the defensive staff to get more of their talent on the field at the same time, and so far it has paid off.
Christian Holmes had a strong training camp and will bring a physical style to the position.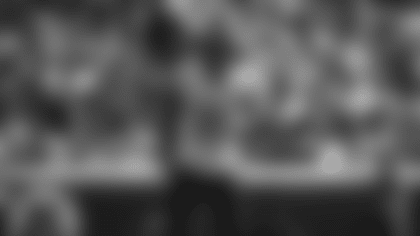 Kamren Curl
Bobby McCain
Darrick Forrest
Percy Butler
Jeremy Reaves
Notable cuts: Ferrod Gardner, Steven Parker
Takeaways: The duo of Bobby McCain and Kamren Curl looked solid in camp and have built on their chemistry from the 2021 season. Rivera has noticed an uptick in Curl's preparation, saying that the former seventh-round pick has become "such a solid football player" and has room to improve even more.
McCain, who led the team with four interceptions last season, has helped lead the way, according to defensive coordinator Jack Del Rio. He has been a mentor for the younger defensive backs, and he has noticed growth from players like Darrick Forrest and rookie Percy Butler, both of whom are expected to have big roles this season.
"They pick up things so fast and you can tell they're smart," McCain said. "One thing I see out of Percy, and I told him from the first day, you'll be in this league long time as long as you don't make the same mistakes twice. And he really hadn't made the same mistake twice."
There has been plenty of hype surrounding Butler since he was drafted in the fourth round. Part of that was created by Rivera, who said he believes Butler will be an immediate contributor because of his physical style and natural instincts in coverage.
Jeremy Reaves, who has been with the team in some capacity since 2018, has made the initial 53-man roster for the first time in his career. Reaves has been an instinctual player, and his intelligence will be a valuable piece for the secondary.
Special teams (3 players)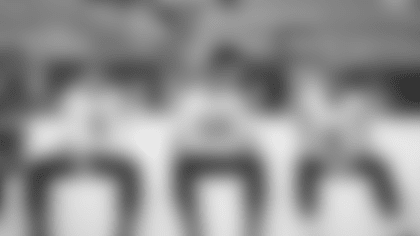 Joey Slye
Tress Way
Camaron Cheeseman
Takeaways: After cycling through multiple kickers during the 2021 season, the Commanders have found their answer in Joey Slye, who hit all 12 of his field goals in six games with Washington. Tress Way continues to be a model of consistency, while Camaron Cheeseman is set to build off his solid rookie season as the Commanders' long snapper.